Product Description
Agricultural LF-211J Rotary Lawn Mower Gearbox
Product Description
The gearbox LF-211J is a type of rotary mower gearbox that is designed for use in agricultural and industrial applications. It is a high-performance gearbox that is designed to provide reliable and efficient power transmission for rotary mowers. The LF-211J rotary mower gearbox features a compact design and is made from high-quality materials, including high-strength steel and aluminum. It has a gear ratio of 1:1.46 and is capable of handling high torque loads. The rotary mower gearbox is designed to be easy to install and maintain, with a simple and robust design that minimizes the risk of failure. It is also designed to operate quietly, which can be important in applications where noise levels need to be kept to a minimum.
Overall, the rotary mower gearbox LF-211J is a reliable and efficient solution for agricultural and industrial applications that require high-performance power transmission. Its compact design, high torque capacity, and ease of installation and maintenance make it a popular choice in a variety of industries.
Product Parameters
Product Description

Rotary Mower Gearboxes – Replacement of  Gearbox LF-211J

Product details

All gearboxes are supplied without oil.
First, the oil change after 50-70 operating hours, then after 500-700 operating hours or at least once a year.
Contact us for power at a different RPM.

Application range

Mowers

Consists of
Contains oil

No

Max. oil capacity

0.8 l

Max. oil change interval

500 h

Oil SAE viscosity grade

80W-90

Housing material

Cast iron GGG40

Weight

14 kg

Gear arrangement Increasing

3

Input power kW / HP Increasing

14.7 / 20 kW/HP

Input shaft Increasing

X

Output Torque DaNm Increasing

8.9 daNm

Ratio Increasing

1: 2.83

Ratio Reducing

2.83 : 1

Shaft X

1 3/8″ (6)

Shaft Z

33 h7
Company Profile
We are a professional company engaged in the R&D, design, and manufacturing of gearboxes. The company has introduced a number of sophisticated production and testing equipment. We have successfully developed 800Nm-11200Nm planetary gearboxes for construction machinery, special planetary gearboxes for mixers, special planetary gearboxes for buildings, special reducers for mines, wind power reducers, hydraulic rotary, winch series, gearboxes for rolling mills, and other series of gearboxes with hundreds of thousands of specifications. The products have been widely used in building materials, metallurgy, engineering machinery, hoisting, shipping, chemical, pharmaceutical, electric power, and other supporting units and engineering projects.
Since its establishment, the company has been accelerating the pace of scientific and technological innovation and independent brand construction to build its core competitiveness with new thinking and new manufacturing awareness.
Our Equipments
Certification
Packaging and Shipment 
Related products
PTO Shaft
Agricultural gearbox:
Flail mower gearbox, rotary tiller gearbox, lawn mower gearbox, rotary cutter gearbox, agricultural sprayer gearbox, post hole digger gearbox, feed mixer gearbox, rotary mower gearbox, gearbox for circular saws, irrigation reels gearbox, agricultural generator gearbox, fertilizer spreader gearbox, hydraulic drive gearbox, manure spreader gearbox, rotary rakes gearbox, hay tedders gearbox, micro tiller gearbox, cutter bars gearbox, fertilizer mixer gearbox, agitators gearbox for sewage, round baler gearbox, snowblower gearbox
| | |
| --- | --- |
| Type: | Agricultural |
| Usage: | Agricultural Products Processing, Farmland Infrastructure, Tillage, Harvester, Planting and Fertilization, Grain Threshing, Cleaning and Drying |
| Material: | Iron |
| Power Source: | Electricity |
| Weight: | 26.5kg |
| After-sales Service: | Installation Guide 3-Year Warranty |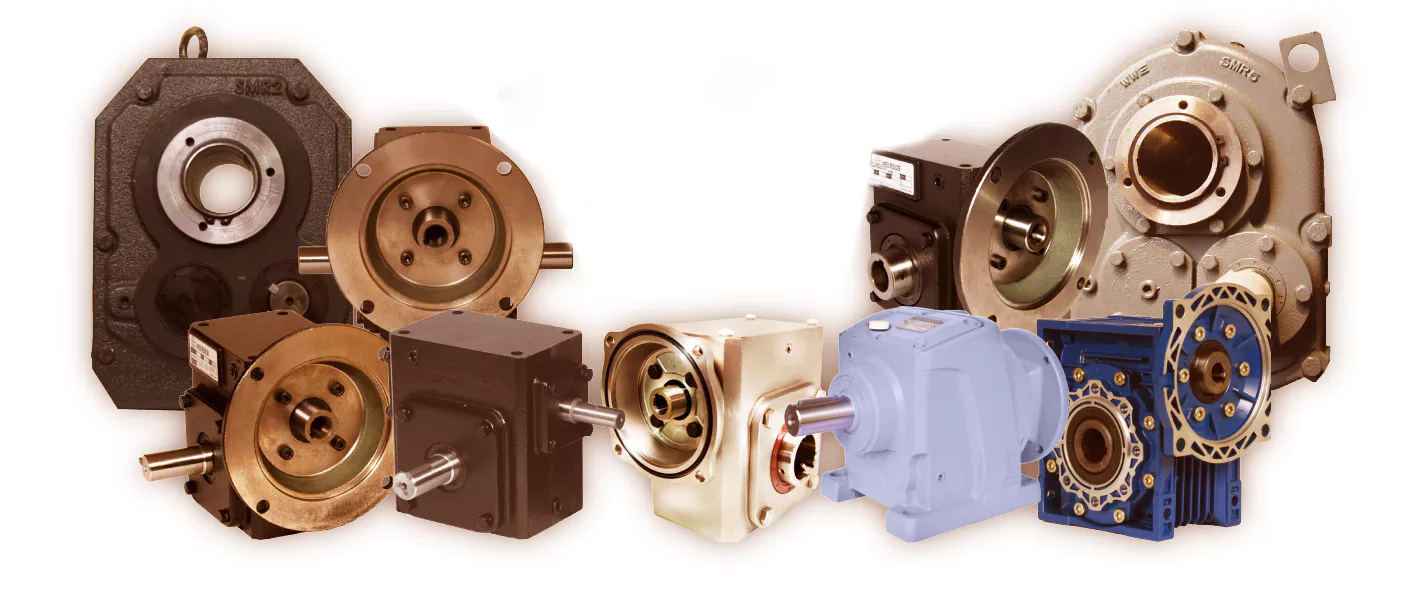 Tips For Selecting the Right Agricultural Gearbox
An agricultural gearbox is an essential component of a farm machinery, such as a combine harvester. A high-efficiency gearbox ensures optimum performance, while readily available replacement parts ensure a hassle-free operation. Here are some important tips for selecting the right agricultural gearbox. You can also read about bevel and CZPT gearboxes, Closed-loop seals, and the quality of materials. You can choose from the many different brands and models available.
Bevel gearboxes
A bevel gearbox consists of a series of enclosed spiral and straight bevels that transmit rotational power through a 90-degree shaft. These gearboxes can be configured at many different angles to suit various agricultural machinery applications. For example, CZPT Gearboxes manufactures a bevel gear drive at 68 degrees that is perfect for grain cart and auger applications. It also has a 50-degree model for the same purpose.
The simplest type of bevel gearbox uses straight or helical teeth. Straight teeth make it difficult to realize small profile coverage. The ratio between the input and output shafts is generally 1:1. Bevel gearboxes with straight teeth cannot produce a high transmittable torque and are also relatively noisy. A bevel gearbox with a straight or bevelled output shaft can also be symmetrical or asymmetrical, depending on the application.
A bevel gearbox can be arranged in several ways. It can be configured to provide deflection in two or three directions. The output shafts can be at various angles: 90 degrees, 120 degrees, and 135 degrees. Depending on the size and mounting location, it can be geared for either a simple screw drive or a double-shaft arrangement. One option that is not often used is a double-helix bevel gearbox, which is typically less than half the size of a standard gearbox.
In addition to bevel gears, there are also hypoid bevel gears and spiral gears. Both types produce thrust forces that act parallel to the axis of rotation, but the spiral bevel gear produces more thrust force and a change in direction of the torque is possible. However, both types of bevel gears have their drawbacks. In order to make sure that you are choosing the best one for your needs, it's important to choose the right one.
Agricultural machinery use bevel gears to elevate the crop. The housings of these gearboxes are usually made of closed-grain cast-iron, although larger sizes are made of SG 500/7 material. The screw, meanwhile, is made of Cr-Mo medium carbon steel that has high core strength. The nut is made of aluminum bronze and the tapered roller bearing is suitable for high-axial and radial loads.
CZPT gearboxes
If you're a farmer, you probably know just how important the parts of your CZPT agricultural gearbox are. If the gears on your tractor start to wear out, you'll be losing significant yields, since they're inefficient. And if they don't have a high gear ratio, that means higher frictional losses, which means lower quality harvests. Food industry gearboxes must meet hygiene and safety regulations as well as withstand harsh environmental conditions. Additionally, you'll find that the machinery in your food processing plant uses food-safe coloring agents and oils.
Despite the many challenges that face gearboxes, they're essential for efficient cropping operations. Because they're used in almost every stage of the cropping cycle, you'll want them to be efficient and resilient to the toughest conditions. Those conditions include high and low temperatures, operation in moist or arid environments, and safety regulations. But there are some solutions that can help you maintain your cropping cycles for longer, and avoid the need to purchase expensive, replacement gearboxes from a third-party supplier.
CZPT shaft-mount reducers, designed for beet trucks, power conveyors, and other applications, use helical gearing with hardened steel and Viton seals to resist corrosion. CZPT Ultramite gearmotors, for example, drive pilers, stacker boom swings, and hoists. These high-quality gearmotors feature a low-speed direct drive and a high-speed pinion. And all of these products can accept standard NEMA C-face motors.
Industrial gearboxes are becoming increasingly essential for power transfer applications. From automobiles to helicopters to marine vessels, industrial gearboxes provide energy efficiency and reliability for businesses. With their torque multiplication, they reduce the speed of tasks and decrease their carbon footprints. In fact, many industries today are using industrial gearboxes to improve their efficiency, reduce costs, and increase productivity. This makes these gearboxes more than just useful in the agricultural sector.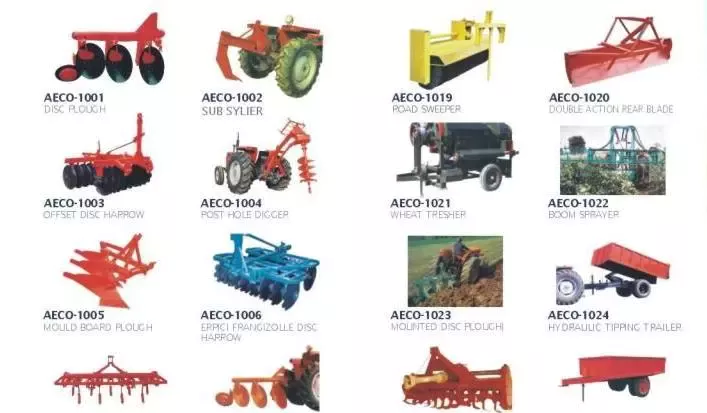 Closed-loop seals
The closed-loop seal is one of the best ways to keep the gearbox safe from water intrusion. It's a great alternative to desiccant breathers. Although they can't keep the gearbox underwater, they are a great option for agricultural gearboxes. In the event of an emergency, a closed-loop elastomeric seal will prevent water from leaking into the gearbox.
When it comes to agriculture, the gearbox is important to the entire food chain. Even a little downtime can mean significant production loss. This is why it's crucial to choose a gearbox that's easy to access and maintain. Luckily, there are some great agricultural gearbox manufacturers that make closed-loop seals that are easy to access and maintain. A quality gearbox will last for a long time and keep your production costs down.
Flange gaskets are a vital component in the gearbox flange joint. When exposed to high compressive loads over time, gaskets start failing. As a result, they lose strength and leak. Due to their importance, gasket deformation plays a significant role in sealing performance. Therefore, a detailed analysis is carried out to study how gasket thickness affects deformation and von Mises stresses.
End covers are another common agricultural gearbox component. These are a type of seal that fits into the housing bore of rotary shaft lip seals. The DMR(tm) Wheel Hub Seal protects the bearings and shafts during installation and removal. These seals are made of elastomer/sheet metal. They are excellent in high-speed, high-pressure and chemical compatibility applications.
The type of motor mounted in the gearbox also determines the longevity of the seal. A C-face motor, for example, is mounted in a gearbox with a C-face motor. The shaft must slide into the hollow bore of the gearbox without wiggle. Otherwise, the motor may cause deformation of the seal, leading to leakage. Therefore, it is important to know the specific mounting arrangement of the motor before installing a C-face motor.
Various types of rotary seals are available for tractors. Among them, CZPT V-Class Magnum Seal has a grease-filled cavity outboard of the lip seal. This cavity traps small contaminants and blocks them from reaching the lip seal. In addition, the zerk on the grease cavity ensures that the lubrication reaches the outer dust lip, reducing heat generation.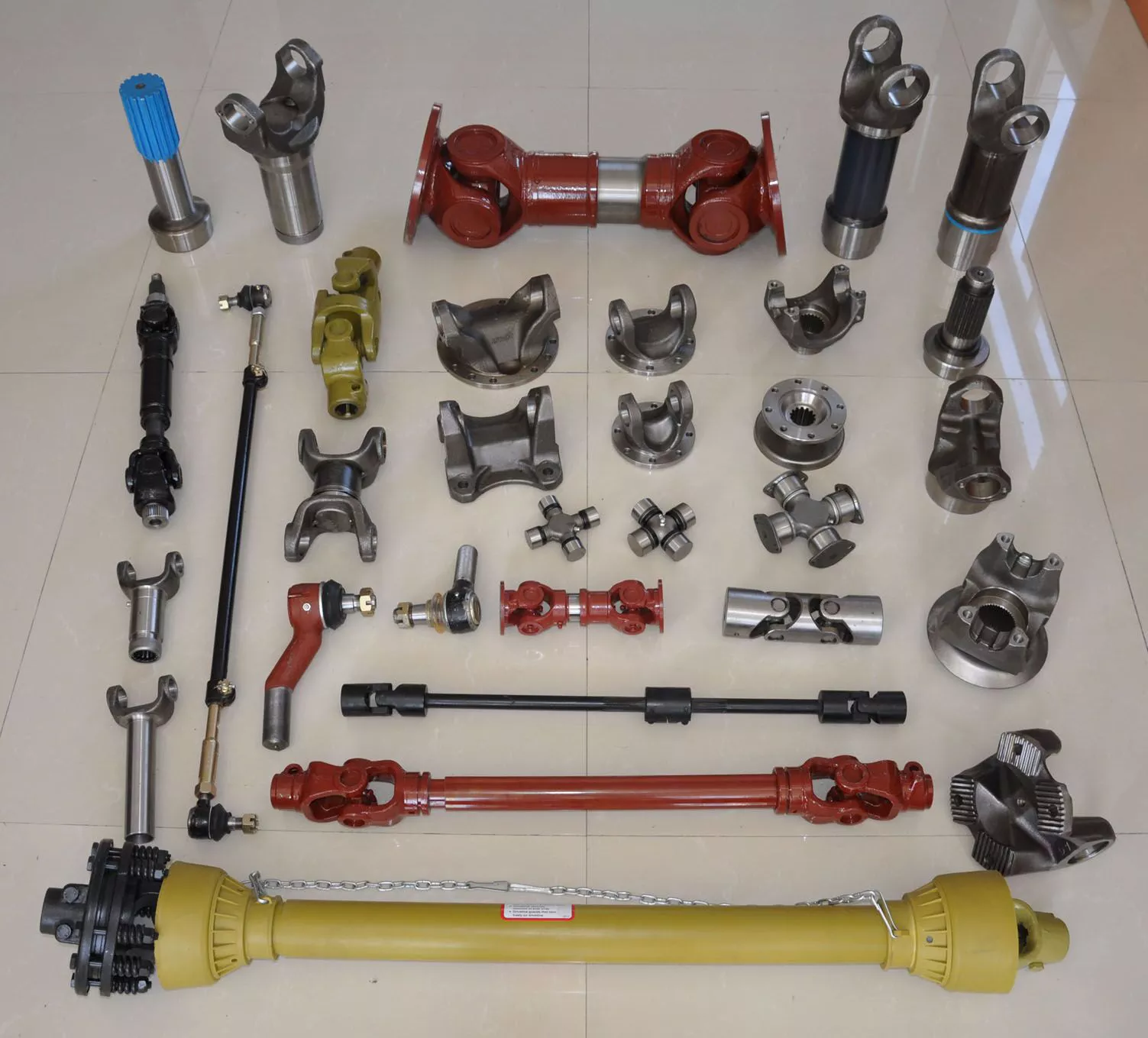 Quality of materials
A quality agricultural gearbox can make or break a farming project. A good quality gearbox is not only reliable but also sturdy and will last a long time. In addition, it can save you money. Agricultural gearboxes come in different styles to fit a wide variety of applications. If you're looking for a high-quality gearbox that will last a long time, consider an Aline Trading P/L gearbox. Aline Trading gearboxes can handle a variety of tasks, from harvesting crops to operating agricultural machinery. They are designed to reduce input shaft speed and increase the tractor PTO speed. A 50-degree bevel gear drive is commonly used on a grain cart or a portable grain elevator.
A tractor's gear box is made of grey cast iron. This material is machinability-friendly, wear-resistant, and vibration-dampening. The belt pulleys are usually cast iron and use two-stage processes, casting and forging. Large belt pulleys are typically made of cast iron. The brake drums' material needs to be higher-quality to reduce vibrations. The brake drums are made of grey iron ASTM A48 Class 35.
Agricultural gearboxes play a vital role in the entire food chain. They're an essential part of the agricultural equipment production process, and efficient gearboxes are crucial for profitable operations. In addition to being highly efficient, agricultural gearboxes need to be able to endure a variety of environmental conditions. High and low temperature extremes, operations in moist and arid environments, and safety regulations are just some of the problems that agricultural gearboxes face.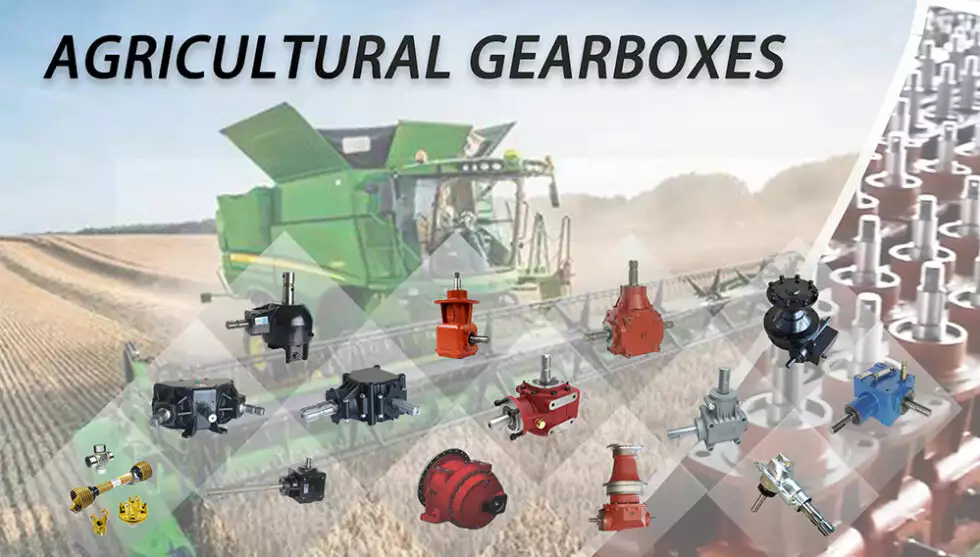 editor by CX 2023-05-26
Product Description
EPO1-672 Agricultural gearbox Lawn mower series
Characteristic
When it comes to choosing the right lawn mower, there are 2 basic types: Manual transmission and hydrostatic transmission. This article will compare the 2 types of transmission and explain what each does for your lawn mower. Which type of transmission is better for your needs? A gearbox mower is usually more fuel efficient than a manual mower. Here are some other factors to consider when buying a lawn mower. This will help you decide which type is best for you.
Hydrostatic transmission
A hydrostatic transmission is a type of gearbox in a lawn mower that uses fluid to transmit power from the engine to the wheels.This kind of transmission offers benefits such as infinite speed control, self-overload protection, a high power to weight ratio,and dynamic braking. It is also reversible, allowing you to turn your mower backwards. The hydrostatic transmission is often controlled by foot pedals, hand levers, or a cruise control.
The hydrostatic transmission in lawn mowers is usually easy to maintain and offers a wide range of speeds. The hydrostatic transmission is compact and responsive, allowing you to easily change directions. You may need to add a few ounces of oil every year to prevent rusting. However, hydrostatic mowers are not without potential problems. To avoid them, check out these tips for hydrostatic mowers. You may also want to replace your old motor oil with a high-quality hydrostatic fluid.A hydrostatic transmission works much like an automatic transmission. Instead of using an electric motor to shift gears, a hydraulic fluid moves the energy from the engine to the drive wheels. A hydrostatic transmission consists of a pump and motors.The pump pushes pressurized oil through pistons in the drive system, which moves energy into the drive wheels. Hydrostatic transmissions have many advantages over traditional manual transmissions. These mowers require less maintenance and are faster than manual ones.
A hydrostatic transmission in lawn mower gearbox offers the greatest range of speeds, which is essential for large lawns. The disadvantages of this transmission type are that it is more expensive than manual transmissions and has less power efficiency.However, hydrostatic mowers can help you push your lawn mower in 2 directions without damaging the pump. They also do not require a clutch, which is essential to ensure a smooth ride and control.
Manual transmission
There are several factors to consider when choosing a manual transmission for your lawn mower. First of all, consider the type of terrain you mow on. Some terrain is rocky, steep, or slippery. You can decide which type of transmission works best for your terrain by keeping in mind the terrain you mow on and how often you need to mow it. A manual transmission will also ensure a smooth ride. But how do you choose the right one?
Hydrostatic transmission is a type of manual transmission. The motor is powered by a fluid system, and the amount of fluid sent to the motor determines the speed. Hydrostatic lawn mowers typically have a lever that controls the amount of fluid sent to the drive motor. This lever needs to be moved CZPT to start moving forward, and backward to drive in reverse. Both types have different features. Some of them are more expensive than others, but are easier to use.
Self-propelled mowers have several advantages. First of all, they are easier to maneuver. They are cheaper than traditional
mowers, and are often more environmentally friendly. Second, they require little gear shifting. They also work well with large lawn layouts. They also save you a lot of time. Finally, they are less expensive than riding mowers. You can also purchase a self-propelled mower and save on fuel costs. The downside is that it's harder to mow a lawn with a manual transmission.There are pros and cons to both types of transmission. If you're looking to buy a manual transmission for lawn mower, consider the layout of your yard and how much experience you have with lawn mowers. While some consider a manual mower transmission to be a disadvantage, many people consider it to be a reasonable choice. Manual transmissions cost hundreds of dollars less than hydrostatic models, and they work well for large lawns.
PRODUCT PARAMETERS

ITEM

HCO1-672

Ratio

1.92:1/1.47:1

Teeth

23/12/22/15

Module

5.5/5.65

Power(HP)

50

Rated Input

540 rpm

Input/Output Description

13/8Z6/Optic axis

Weight(N.W)

18.5Kg
Company Information
| | |
| --- | --- |
| Type: | Agricultural |
| Usage: | Agricultural Products Processing, Farmland Infrastructure, Tillage, Harvester, Planting and Fertilization, Grain Threshing, Cleaning and Drying |
| Material: | Iron |
| Power Source: | Electricity |
| Weight: | 18.5kg |
| After-sales Service: | Installation Guide 3-Year Warranty |

Choosing an Agricultural Gearbox
An agricultural gearbox is an important part of your machine, especially if it is geared to change the speed, direction, or rotation of the machine. The CZPT Gearbox Company manufactures high-performance agricultural gearboxes to maximize the performance of a farmer's machine. These gearboxes can be reverse-engineered to work with existing designs or customized to meet the specific requirements of your machine. As the heart of your machine, these gearboxes can help you maximize the efficiency and productivity of your machines.
Bevel gearbox
When selecting an agricultural gearbox, make sure to consider the durability of the product. The quality of materials, the design of the mechanism, and functionality of the device will all affect its lifespan. Look for products that can withstand repeated use and will last for many years, as opposed to requiring frequent repairs or replacements. If the device is designed to last a long time, you can save a great deal of money by purchasing a long-lasting version.
A Bevel gearbox is a one-stage, single-stage unit that incorporates spiral and straight bevel gears to transmit rotational power. It is widely used in agricultural machinery, and is available in a wide variety of ratios, horsepower capacity, and configuration angles. One company, CZPT Gearbox, offers a 50deg bevel gear drive, suitable for use in portable grain auger and elevator applications.
The assembly of a bevel gearbox is made up of two sleeves: a lower bevel gear angular gear 3 and an upper bevel gear angle gear 2. Both sleeve assemblies are connected to the tractor's frame through a mounting bracket. A profiled pin 31 is fixed to the cardan shaft via a threaded bore. This is the pivoting mechanism that allows the upper bevel gear angular gear 2 to pivot relative to the lower bevel gear angular gear 3.
Spiral bevel gears are similar to bevel gears, but have a much higher degree of total coverage. They are more expensive to manufacture and are only suitable for larger agricultural equipment. In addition, spiral bevel gears require more space than straight bevel gears. A spiral bevel gear is more efficient and quieter than a straight bevel gear. Its durability is another consideration. The best choice for your equipment depends on the overall application, speed, and torque requirements.
The bevel gear family is used as deflection gears in three directions. The deflection of rotational movement can take place at angles of 90deg, 120deg, or 135deg. Different types of drive wheels can be used as well, including simple screw drives. Bevel gearboxes can be purchased with standard mounts or in customized versions. Bevel gearboxes also come in aluminum housings.


Closed-loop seals
If the climate where you work or live is humid, a closed-loop seal for agricultural gearbox will prevent water from entering and damaging the components inside. A closed-loop seal is a better alternative to desiccant breathers because they keep the gearbox isolated from the atmosphere. This is very important because moisture can cause damage to the machinery and can affect the overall performance. A closed-loop seal is also made of elastomeric material and will not allow water to enter the gearbox.
An agricultural gearbox has many applications. They are essential to the production of agricultural products. The food chain depends on these gearboxes. Even a few minutes of downtime can affect the production of the entire food chain. Whether you need a gearbox for a lawnmower or an entire farming system, it is essential to find a high-quality agricultural gearbox with a closed-loop seal.
The environment in which agricultural equipment operates is notoriously harsh, which is why it is imperative to choose the most reliable and efficient closed-loop seals. Agricultural equipment operates in dusty and dirty conditions. That means the seals must be durable and effective, and they must prevent external media from getting in. The right seal will help the machinery operate at its highest level, and protect both the operator and the environment.
Gaskets are one of the most important components in a gearbox flange joint. When high compressive forces are set in these joints due to a critical load, gaskets start to fail. The gaskets lose their strength and leakage occurs. A gasket's deformation also plays a major role in sealing performance. This is why detailed analysis is done to evaluate the effect of gasket thickness on deformation and von Mises stress.
Quality of materials
Agricultural gearboxes are an important component of all farming equipment. They are used in nearly every step of the cropping cycle, and are vital to an efficient operation. In addition to efficient performance, these gearboxes must be rugged enough to survive the harsh environments that farmers operate their machinery in. These challenges include continual operation, high and low temperatures, and operation in both moist and arid environments. Safety regulations also pose a unique set of challenges.
A line of high-quality agricultural gearboxes is a great choice. CZPT Gearbox Company manufactures a complete line of gear drives for a variety of agricultural applications. They even design custom gear drives for specific applications, from portable grain elevators to grain carts. These gear drives have a long service life and are competitively priced. They can be used on a variety of types of agricultural machinery, and the company's engineers are experienced in every aspect of production.
A tractor's gear box is commonly made of grey cast iron, which is durable and offers good machinability. The material is also vibration-dampening and has good wear resistance. Belt pulleys are typically cast iron and are primarily used for long-distance power transmission. The brake drum, on the other hand, needs to be made of a high-quality material with higher vibration resistance, which is why it must be made of grey iron ASTM A48 Class 35.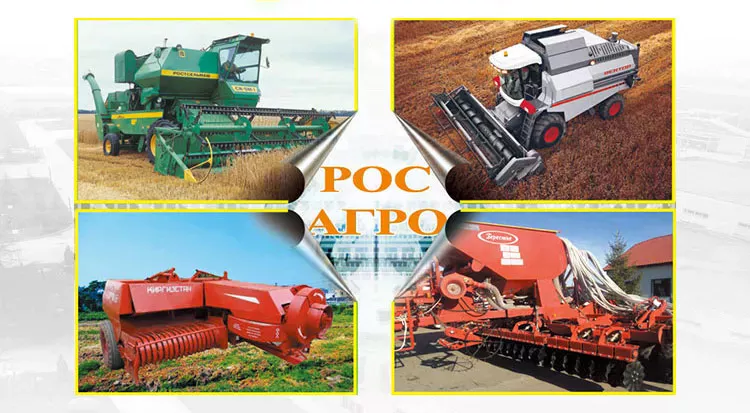 Durability
Agricultural gearboxes are important for all phases of the food production process. A single component failure can result in significant downtime, costing the farmer money. Hence, you should buy a quality agricultural gearbox. A durable gearbox is easy to maintain and can be accessed in case of problems. However, if you do not have time to maintain your gearbox, you may find it difficult to repair it yourself.
Regular oil changes are also vital for ensuring the longevity of agricultural gearboxes. Agricultural equipment gets dirty in the fields, which can lead to contamination of gearbox components. Improper lubrication causes damage-causing friction. To prevent such friction, change oil regularly. Check for signs of internal malfunctions, such as oil particles on gears or in the pinion shaft. Visual inspections will help you determine the troublesome symptoms before components fail. Symptoms include flaking, fatigue, and noises.
To ensure the durability of agricultural gears, a study was carried out. A 86-kW tractor was used to perform a field test using a gearbox simulation model. The test ended after 107 h, as there were operational and noise issues. A disassembly revealed that the range shift A and B gears had broken teeth. A study of the transmission's operating parameters revealed that it could be improved by reducing the contact and bending stress.
CZPT Gearbox Company manufactures high-performance gearboxes for various agricultural applications. Their engineers can reverse engineer existing designs or develop custom gearboxes for specific requirements. Agricultural gearboxes are essential for maximizing the performance of farming machinery. They transmit power from an input shaft to an output shaft, enabling the change of rotation, speed, and direction. In other words, a gearbox can help you maximize the efficiency of your agricultural equipment.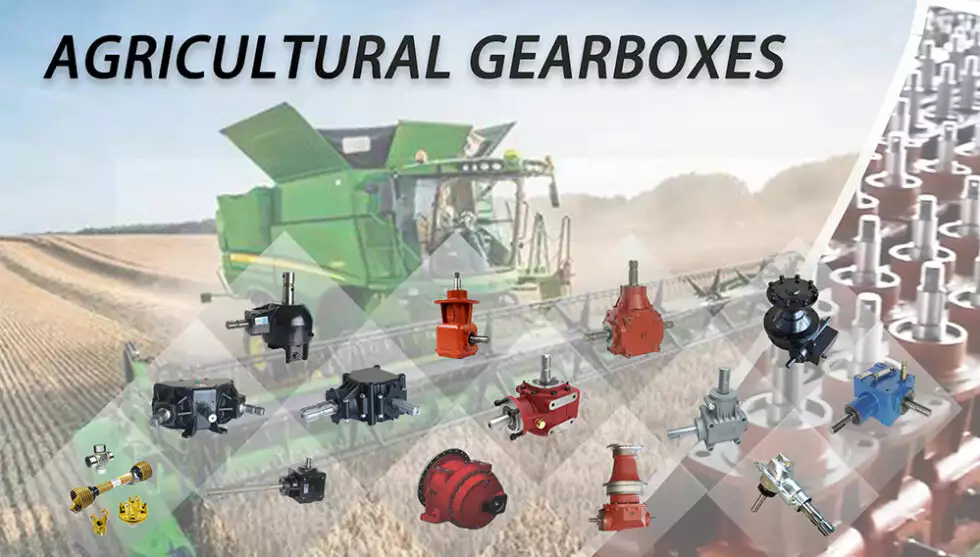 editor by CX 2023-04-21
Item Description
EP-BGB9 Agricultural gearbox Lawn mower sequence
If you want to know a lot more about mower transmission, you should read through the pursuing report. We will introduce some important capabilities, such as cruise handle, hydraulic, and expert equipment. In this article, we will also discuss different varieties of a hydrostatic transmission. The hydrostatic transmission is a unique system that pumps fluid via a sequence of hydraulic cylinders.
Hydraulic equipment
You have discovered the right situation if your zero-switch lawnmower demands a new transmission. Hydro equipment creates cutting-edge hydraulic pumps and wheel motors, appropriate for creating a lot of foremost lawn and backyard garden equipment brand names. For reliable and rapidly provider, you can buy Hydraulic equipment transmission from our on the web keep. The pursuing lists the diverse varieties of hydraulic gear transmissions and their differences.
All hydraulic gear-pushed mowers use 20W-fifty engine oil. Despite the fact that some household types do not want an oil adjust, most professional versions require an oil change soon after 75 to 100 several hours of use and 400 several hours of procedure. Constantly open up the filler and get rid of the cap ahead of draining the oil. Also, keep in mind to remove the expansion tank go over from any transmission. Following draining the engine oil, fill the transaxle with new filtered engine oil and exchange the outdated engine oil with new motor oil.
locking differential 
If you have a transmission mower, you could want to know how to use the rear axle's locking differential. This function locks the left and proper axes jointly to stop them from spinning wildly. Employing this operate, you can stop the wheels from spinning out of manage and receiving caught. You can usually locate the locking differential on the mower's floor, instrument panel, or pedal.
The locking differential allows the two wheels to rotate at the identical speed. This is especially valuable in rough terrain. This feature
Transmit the greatest power to the remaining wheels to make certain that the automobile proceeds to vacation in the necessary course. To engage the locking differential on the mower, guarantee that the center differential lock swap is set to the reduced place and the mower is in lock mode. To discover much more about this feature, visit the site. You can discover several cost-free person manuals of the versions you can purchase there.
Honda's cruise control
If you are looking for a lawn mower with computerized transmission and cruise handle, remember to contemplate the Honda gcv200. Owing to its optimized refueling position and sixty% gas tank, the equipment is less difficult to sustain. Cruise handle has a separate control operate, so you can choose the sought after pace and keep management of the motor vehicle. Honda's transmission mower cruise handle series has a lot of further functions, which includes a effective motor and substantial-overall performance wheels. The hydrostatic transmission is a common selection for expert mowers. Honda applies this technologies to going for walks mowers. Hydrostatic transmission gets rid of the need for belts and chains, achieving smooth pace regulation. These methods also incorporate a rotation stop blade braking program that enables the mower blade to stop without stopping the engine. Honda Cruise
Hydraulic power is utilized for the manage unit of the transmission mower series.
Professional gear of EC
EC's professional equipment lawn mower sequence provides a variety of functions and options. Developed for person ease and comfort, these mowers have a vast selection of deck options and attributes, these kinds of as air suspension seats, air pressure regulation, and rubber isolated foot platforms. The different equipment of these mowers make them ideal for professional garden treatment and landscaping.
PRODUCTPARAMETERS

Product

EP-BGB9

Ratio

one:1/1:1.35/1:1.forty six/1:2

Teeth

sixteen/16/23/seventeen/22/fifteen/15/thirty

Module

6.35/5./5./3.5

Electricity(HP)

thirty

Rated Enter

540 rpm

Input/Output Description

13/8 Z6/thirteen/8Z6 Opticaxis

Fat(N.W)

23 Kg
Application of mower gearbox
The makers change OEM gearboxes on 5 ', 6', and 7 'rotary cutters: work saver, hawking, international, WAC, large bee, LMC, King Kutter, Midwest, servis, Bush hog, Howse, etc. Make sure you check out whether or not the dimensions is suited.
Use Circumstance of Garden Mower Gearbox
We Also Offer PTO Shaft
other gearboxes

Agricultural Gearbox Manufacturing Workshop
HangZhou At any time-energy Transmission Equipment Co., Ltd. was established in 2006. The firm is located in ZHangZhoug HangZhou, with ninety personnel, an location of 3800 meters, and an yearly output value of forty million yuan. The organization is fully commited to the R & D, production, and staff coaching of numerous gearboxes, reducers, and development equipment, such as spiral bevel gearbox, spur gearbox, worm gearbox, and cylindrical gearbox. It also consists of a assortment of large-pressure cast valve body and shell products. Its products are used in a variety of applications, this sort of as agricultural mowers, snow sweepers, fertilizer applicators, grain conveyors, industrial gear, oil mining equipment, maritime industrial tools, and hydraulic engineering parts. Far more than 95% of its merchandise are exported to Europe, the United States, and Australia. Asia and Canada. The company has strong engineering and R & D abilities, generates trustworthy and higher-quality products, pursues a unique business philosophy, and enjoys a high popularity in the producing sector. Welcome to speak to us by phone or e mail.
HangZhou At any time-electricity Transmission Equipment Co., Ltd. was proven in 2006. The business is situated in ZHangZhoug HangZhou, with ninety personnel, an area of 3800 meters, and an annual output price of 40 million yuan. The business is dedicated to the R & D, production, and personnel training of numerous gearboxes, reducers, and development equipment, including spiral bevel gearbox, spur gearbox, worm gearbox, and cylindrical gearbox. It also involves a range of high-strain solid valve body and shell items. Its merchandise are utilized in numerous applications, such as agricultural mowers, snow sweepers, fertilizer applicators, grain conveyors, industrial products, oil mining machinery, marine industrial products, and hydraulic engineering components. A lot more than ninety five% of its products are exported to Europe, the United States, and Australia. Asia and Canada. The business has sturdy technologies and R & D abilities, makes reliable and large-quality goods, pursues a special business philosophy, and enjoys a substantial popularity in the production business. Welcome to make contact with us by phone or email.
US $85-99




/ Piece




|

100 Pieces



(Min. Order)

###
| | |
| --- | --- |
| Application: | Motor, Electric Cars, Motorcycle, Machinery, Marine, Agricultural Machinery, Car |
| Function: | Distribution Power, Clutch, Change Drive Torque, Change Drive Direction, Speed Changing, Speed Reduction, Speed Increase |
| Layout: | Coaxial |
| Hardness: | Hardened Tooth Surface |
| Installation: | Horizontal Type |
| Type: | Agricultural Gearbox |
###
Samples:

US$ 9999/Piece

1 Piece(Min.Order)
###
ITEM

EP-BGB9

Ratio

1:1/1:1.35/1:1.46/1:2

Teeth

16/16/23/17/22/15/15/30

Module

6.35/5.0/5.0/3.5

Power(HP)

30

Rated Input

540 rpm

Input/Output Description

13/8 Z6/13/8Z6 Opticaxis

Weight(N.W)

23 Kg
US $85-99




/ Piece




|

100 Pieces



(Min. Order)

###
| | |
| --- | --- |
| Application: | Motor, Electric Cars, Motorcycle, Machinery, Marine, Agricultural Machinery, Car |
| Function: | Distribution Power, Clutch, Change Drive Torque, Change Drive Direction, Speed Changing, Speed Reduction, Speed Increase |
| Layout: | Coaxial |
| Hardness: | Hardened Tooth Surface |
| Installation: | Horizontal Type |
| Type: | Agricultural Gearbox |
###
Samples:

US$ 9999/Piece

1 Piece(Min.Order)
###
ITEM

EP-BGB9

Ratio

1:1/1:1.35/1:1.46/1:2

Teeth

16/16/23/17/22/15/15/30

Module

6.35/5.0/5.0/3.5

Power(HP)

30

Rated Input

540 rpm

Input/Output Description

13/8 Z6/13/8Z6 Opticaxis

Weight(N.W)

23 Kg
Agricultural Gearboxes
There are several types of agricultural gearboxes, and they are used in various applications. Among them are Bevel gearboxes, CZPT speed gearboxes, and Worm gear speed reducers. If you're looking for a reliable, high-performing agricultural gearbox, you've come to the right place. Read on to learn more about these gearboxes. Also, check out our guide to bevel gearboxes.


Bevel gearboxes
The fatigue life of bevel gearboxes in agricultural equipment is determined by the cumulative damage sums for different operations. A simulation model was used to assess the fatigue life of a spiral bevel gear. The accumulated damage sums for each operation were shown in figure 9a. The subsoiler tillage operation exceeded the damage sum of one. This criterion indicates that the fatigue life of a gearbox is shorter than its service life.
In bevel gearboxes, the second shaft has two shafts that are connected to each other. One shaft is mounted to the outer surface of the housing 3 through bearings, while the other shaft has a flange that protrudes into the gear housing. The second shaft is attached via bearings on the gear housing and flange. It is mounted in this way to allow the bevel gear to rotate smoothly.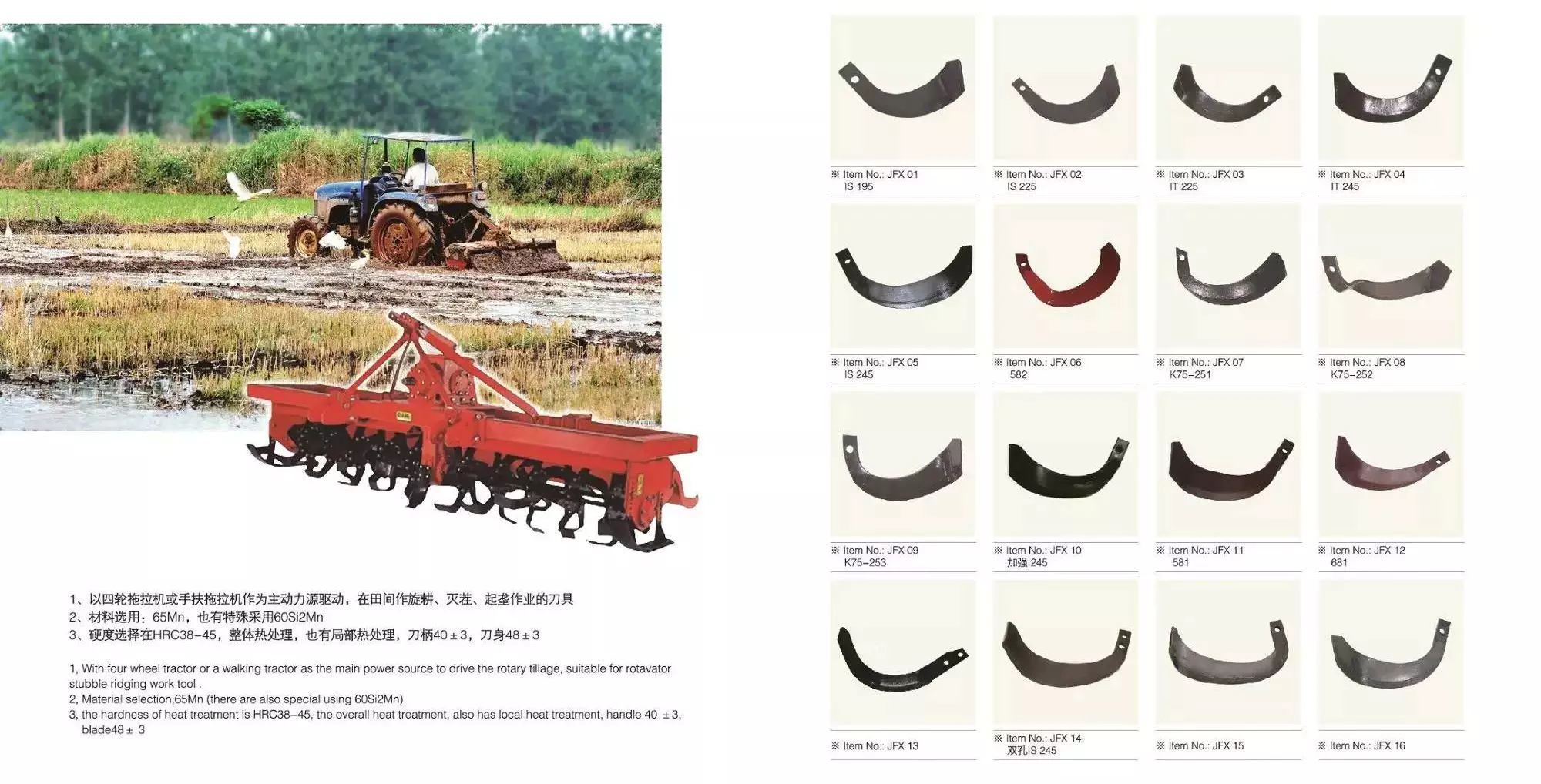 CZPT speed gearboxes
If you are an agricultural machine owner, you know that the right speed agricultural gearboxes can make the difference between a profitable crop harvest or a disaster. Today's agricultural machinery can be found in a variety of applications, including for crop and animal production. Many of these applications require heavy-duty gearboxes with large capacity. The quality of these agricultural gearboxes depends on the quality of their bearings, which are important to the longevity of your equipment.
Industrial CZPT gearboxes can be repaired and overhauled by qualified and experienced technicians at CZPT Products. CZPT gearboxes can be repaired or rebuilt at significant savings. For industrial uses, the RAR model is perfect for applications where space is a consideration. Industrial CZPT gearboxes are available in multiple sizes and types, and they can be customized to meet your unique needs. For the best price and service, contact CZPT Products today!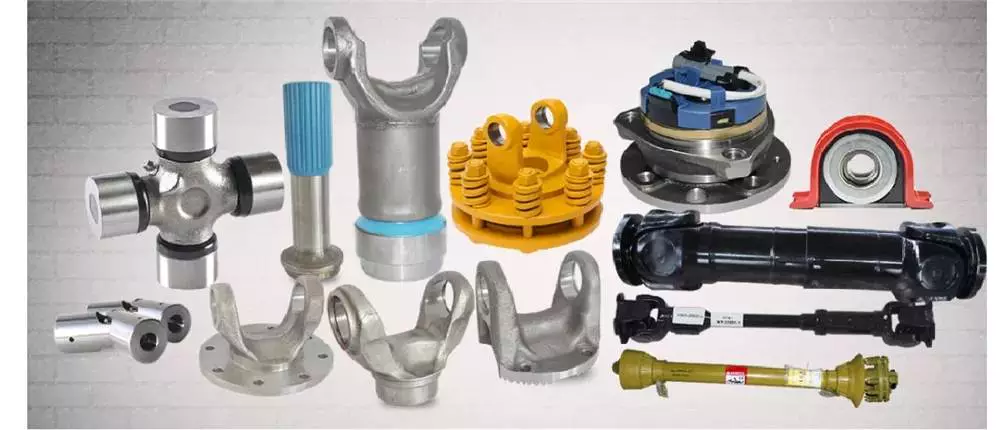 CZPT speed bevel gearboxes
The demand for food has skyrocketed since the 2010 global financial crisis, and while the world's population is still rising, at a slower rate, land is not. This is forcing agricultural machinery manufacturers to come up with innovative solutions to maximize the use of available land. The need for agricultural machinery is also growing due to shorter cropping cycles and wear and tear on equipment. CZPT gearbox manufacturers are meeting this demand with high-quality products.
A number of benefits make CZPT speed bevel gearboxes the preferred choice for agricultural applications. In addition to its renowned performance, the product's design has been adapted for use in agricultural and glass machinery. The result is a unit with low backlash and high transmission. Moreover, the CZPT model is the best all-rounder among servo right-angle gearboxes.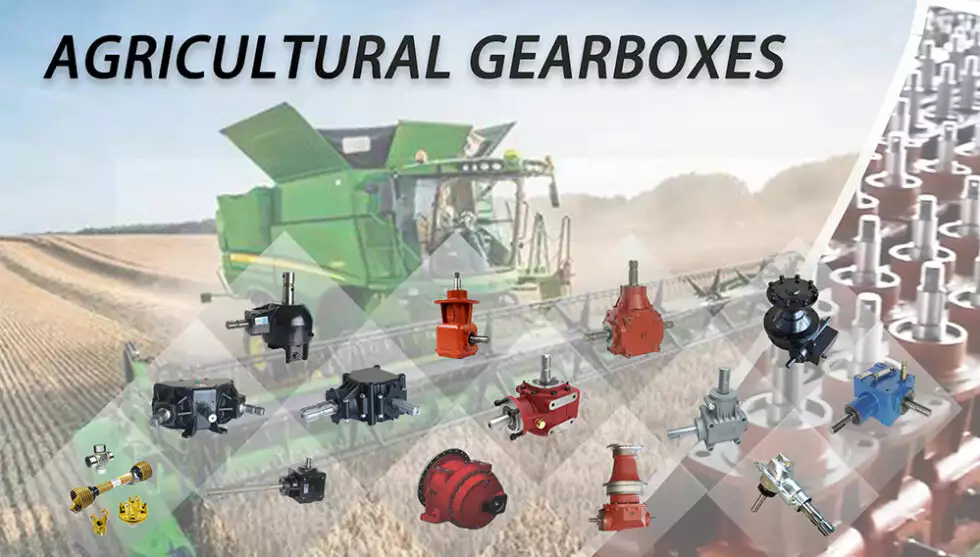 editor by czh 2023-03-23