Product Description
Product Description
KPM-KPB series helical-hypoid gearboxes are the new-generation product with a compromise of advanced technology both at home and abroad.This product is widely used in textile, foodstuff, beverage,tobacco, logistics industrial fields,etc.
Main Features:
(1) Driven by hypoid gears, which has big ratios.
(2) Large output torque, high efficiency(up to 92%), energy saving and environmental protection.
(3) High quality aluminum alloy housing, light in weight and non-rusting.
(4) Smooth in running and low in noise, and can work long time in dreadful conditions.
(5) Good-looking appearance, durable service life and small volume.
(6) Suitable for all round installation, wide application and easy use.
(7) KPM series can replace NMRV worm gearbox; KPB series can replace CZPT W series worm gearbox;
(8) Modular and multi-structure can meet the demands of various conditions.
 Main Material:
(1) Housing: aluminum alloy 
(2) Gear wheel: 20CrMnTiH1,carbonize & quencher heat treatment make the hardness of gears surface up to 56-62 HRC, retain carburization layers thickness between 0.3 and 0.5mm after precise grinding.
Detailed Photos
Product Parameters
Model Information:
GEARBOX SELECTING TABLES
 
 
KPM50..
 
 
 
 
 
n1=1400r/min
 
 
 
160Nm
 
 
 
 
 
 
 
 
 
 
 
 
 
 
 
Model
i
i
n2
M2max
Fr2
63B5
71B5/B14
80B5/B14
90B5/B14
 
 
nominal
actual
[r/min]
[Nm]
[N]
 
 
3 Stage
 
 
KPM50C
 
300
294.05
4.8
130 
4100
 
N/A
N/A
N/A
 
 
KPM50C
 
250
244.29
5.8
130 
4100
 
N/A
N/A
N/A
 
 
KPM50C
 
200
200.44
7.0 
130 
4100
 
N/A
N/A
N/A
 
 
KPM50C
 
150
146.67
9.6
160 
4000
 
N/A
N/A
N/A
 
 
KPM50C
 
125
120.34
12
160 
3770
 
 
N/A
N/A
 
 
KPM50C
 
100
101.04
14
160 
3560
 
 
N/A
N/A
 
 
KPM50C
 
75
74.62
19
160 
3220
 
 
N/A
N/A
 
 
KPM50C
 
60
62.36
23
160 
3030
 
 
N/A
N/A
 
 
KPM50C
 
50
52.36
27
160 
2860
 
 
N/A
N/A
 
 
2 Stage
 
 
KPM50B
 
60
58.36
24
130 
2960
 
 
N/A
N/A
 
 
KPM50B
 
50
48.86
29
130 
2790
 
 
 
N/A
 
 
KPM50B
 
40
40.09
35
130 
2610
 
 
 
N/A
 
 
KPM50B
 
30
29.33
48
160 
2350
 
 
 
N/A
 
 
KPM50B
 
25
24.07
59
160 
2200
 
 
 
 
 
 
KPM50B
 
20
20.21
70
160 
2080
 
 
 
 
 
 
KPM50B
 
15
14.92
94
160 
1880
 
 
 
 
 
 
KPM50B
 
12.5
12.47
113
160 
1770
 
 
 
 
 
 
KPM50B
 
10
10.47
134
160 
1670
 
 
 
 
 
 
KPM50B
 
7.5
7.73
182
160 
1510
 
 
 
 
 
 
 
 
 
 
 
 
 
 
 
 
 
 
 
 
 
 
 
 
 
 
 
 
 
 
 
 
KPM63..,KPB63..
 
 
 
 
 
n1=1400r/min
 
 
 
180Nm
 
 
 
 
 
 
 
 
 
 
 
 
 
 
 
Model
i
i
n2
M2max
Fr2
63B5
71B5/B14
80B5/B14
90B5/B14
 
 
nominal
actual
[r/min]
[Nm]
[N]
 
 
3 Stage
 
 
KPM63C
KPB63C
300
302.50 
4.7
160 
4800
 
N/A
N/A
N/A
 
 
KPM63C
KPB63C
250
243.57 
5.8
160 
4800
 
N/A
N/A
N/A
 
 
KPM63C
KPB63C
200
196.43 
7.2 
160 
4800
 
 
N/A
N/A
 
 
KPM63C
KPB63C
150
151.56 
9.3
180 
4650
 
 
N/A
N/A
 
 
KPM63C
KPB63C
125
122.22 
12
180 
4330
 
 
N/A
N/A
 
 
KPM63C
KPB63C
100
94.50 
14
180 
4070
 
 
N/A
N/A
 
 
KPM63C
KPB63C
75
73.33 
20
180 
3650
 
 
 
N/A
 
 
KPM63C
KPB63C
60
63.33 
23
180 
3480
 
 
 
N/A
 
 
KPM63C
KPB63C
50
52.48 
27
180 
3270
 
 
 
N/A
 
 
2 Stage
 
 
KPM63B
KPB63B
60
60.50 
24
160 
3430
 
 
 
N/A
 
 
KPM63B
KPB63B
50
48.71 
29
160 
3190
 
 
 
 
 
 
KPM63B
KPB63B
40
39.29 
36
160 
2970
 
 
 
 
 
 
KPM63B
KPB63B
30
30.31 
47
180 
2720
 
 
 
 
 
 
KPM63B
KPB63B
25
24.44 
58
180 
2530
N/A
 
 
 
 
 
KPM63B
KPB63B
20
18.90 
70
180 
2380
N/A
 
 
 
 
 
KPM63B
KPB63B
15
14.67 
96
180 
2130
N/A
N/A
 
 
 
 
KPM63B
KPB63B
12.5
12.67 
111
180 
2030
N/A
N/A
 
 
 
 
KPM63B
KPB63B
10
10.50 
134
180 
1910
N/A
N/A
 
 
 
 
KPM63B
KPB63B
7.5
7.60 
185
180 
1710
N/A
N/A
 
 
 
 
 
 
 
 
 
 
 
 
 
 
 
 
 
 
 
 
 
 
 
 
 
 
 
 
 
 
KPM75..,KPB75..
 
 
 
 
 
n1=1400r/min
 
 
 
 
 
350Nm
 
 
 
 
 
 
 
 
 
 
 
 
 
Model
i
i
n2
M2max
Fr2
63B5
71B5
80B5/B14
90B5/B14
100B5/B14
112B5/B14
nominal
actual
[r/min]
[Nm]
[N]
3 Stage
KPM75C
KPB75C
300
297.21 
4.8
300 
6500
 
 
N/A
N/A
N/A
N/A
KPM75C
KPB75C
250
240.89 
5.9
300 
6500
 
 
N/A
N/A
N/A
N/A
KPM75C
KPB75C
200
200.66 
7.0 
300 
6500
 
 
N/A
N/A
N/A
N/A
KPM75C
KPB75C
150
149.30 
9.3
350 
6500
 
 
 
N/A
N/A
N/A
KPM75C
KPB75C
125
121.00 
12
350 
5980
 
 
 
N/A
N/A
N/A
KPM75C
KPB75C
100
100.80 
15
350 
5520
 
 
 
N/A
N/A
N/A
KPM75C
KPB75C
75
79.40 
19
350 
5040
 
 
 
 
N/A
N/A
KPM75C
KPB75C
60
62.43 
23
350 
4730
N/A
 
 
 
N/A
N/A
KPM75C
KPB75C
50
49.18 
29
350 
4370
N/A
 
 
 
N/A
N/A
2 Stage
KPM75B
KPB75B
60
59.44 
24
300 
4660
N/A
 
 
 
N/A
N/A
KPM75B
KPB75B
50
48.18 
30
300 
4340
N/A
 
 
 
N/A
N/A
KPM75B
KPB75B
40
40.13 
35
300 
4080
N/A
 
 
 
 
N/A
KPM75B
KPB75B
30
29.86 
47
350 
3720
N/A
N/A
 
 
 
N/A
KPM75B
KPB75B
25
24.20 
56
350 
3500
N/A
N/A
 
 
 
 
KPM75B
KPB75B
20
20.16 
71
350 
3230
N/A
N/A
 
 
 
 
KPM75B
KPB75B
15
15.88 
93
350 
2950
N/A
N/A
 
 
 
 
KPM75B
KPB75B
12.5
12.49 
113
350 
2770
N/A
N/A
N/A
 
 
 
KPM75B
KPB75B
10
9.84 
143
350 
2550
N/A
N/A
N/A
 
 
 
KPM75B
KPB75B
7.5
7.48 
188
350 
2330
N/A
N/A
N/A
 
 
 
 
 
 
 
 
 
 
 
 
 
 
 
 
 
 
 
 
 
 
 
 
 
 
 
 
 
KPM90..,KPB86..
 
 
 
 
 
n1=1400r/min
 
 
 
 
 
500Nm
 
 
 
 
 
 
 
 
 
 
 
 
 
Model
i
i
n2
M2max
Fr2
63B5
71B5
80B5/B14
90B5/B14
100B5/B14
112B5/B14
nominal
actual
[r/min]
[Nm]
[N]
3 Stage
KPM90C
KPB86C
300
297.21 
4.8
450 
6500
 
 
N/A
N/A
N/A
N/A
KPM90C
KPB86C
250
240.89 
5.9
450 
6500
 
 
 
N/A
N/A
N/A
KPM90C
KPB86C
200
200.66 
7.0 
450 
6500
 
 
 
N/A
N/A
N/A
KPM90C
KPB86C
150
151.20 
9.3
500 
6500
 
 
 
N/A
N/A
N/A
KPM90C
KPB86C
125
125.95 
12
500 
5980
 
 
 
N/A
N/A
N/A
KPM90C
KPB86C
100
99.22 
15
500 
5520
N/A
 
 
 
N/A
N/A
KPM90C
KPB86C
75
75.45 
19
500 
5040
N/A
 
 
 
N/A
N/A
KPM90C
KPB86C
60
62.43 
23
500 
4730
N/A
 
 
 
N/A
N/A
KPM90C
KPB86C
50
49.18 
29
500 
4370
N/A
 
 
 
N/A
N/A
2 Stage
KPM90B
KPB86B
60
59.44 
24
450 
5890
N/A
 
 
 
 
N/A
KPM90B
KPB86B
50
48.18 
30
450 
5500
N/A
 
 
 
 
N/A
KPM90B
KPB86B
40
40.13 
35
450 
5170
N/A
N/A
 
 
 
 
KPM90B
KPB86B
30
30.24 
47
500 
4710
N/A
N/A
 
 
 
 
KPM90B
KPB86B
25
25.19 
56
500 
4430
N/A
N/A
 
 
 
 
KPM90B
KPB86B
20
19.84 
71
500 
4090
N/A
N/A
N/A
 
 
 
KPM90B
KPB86B
15
15.09 
93
500 
3730
N/A
N/A
N/A
 
 
 
KPM90B
KPB86B
12.5
12.49 
113
500 
3510
N/A
N/A
N/A
 
 
 
KPM90B
KPB86B
10
9.84 
143
500 
3240
N/A
N/A
N/A
 
 
 
KPM90B
KPB86B
7.5
7.48 
188
500 
2950
N/A
N/A
N/A
 
 
 
Outline Dimension:

Company Profile
About our company:
We are a professional reducer manufacturer located in HangZhou, ZHangZhoug province.Our leading products is  full range of RV571-150 worm reducers , also supplied hypoid helical gearbox, PC units, UDL Variators and AC Motors.Products are widely used for applications such as: foodstuffs, ceramics, packing, chemicals, pharmacy, plastics, paper-making, construction machinery, metallurgic mine, environmental protection engineering, and all kinds of automatic lines, and assembly lines.With fast delivery, superior after-sales service, advanced producing facility, our products sell well  both at home and abroad. We have exported our reducers to Southeast Asia, Eastern Europe and Middle East and so on.Our aim is to develop and innovate on basis of high quality, and create a good reputation for reducers.
 Packing information:Plastic Bags+Cartons+Wooden Cases , or on request
We participate Germany Hannver Exhibition-ZheJiang PTC Fair-Turkey Win Eurasia
Logistics
After Sales Service
1.Maintenance Time and Warranty:Within 1 year after receiving goods.
2.Other Service: Including modeling selection guide, installation guide, and problem resolution guide, etc.
FAQ
1.Q:Can you make as per customer drawing?
A: Yes, we offer customized service for customers accordingly. We can use customer's nameplate for gearboxes.
2.Q:What is your terms of payment ?
A: 30% deposit before production,balance T/T before delivery.
3.Q:Are you a trading company or manufacturer?
A:We are a manufacurer with advanced equipment and experienced workers.
4.Q:What's your production capacity?
A:8000-9000 PCS/MONTH
5.Q:Free sample is available or not?
A:Yes, we can supply free sample if customer agree to pay for the courier cost
6.Q:Do you have any certificate?
A:Yes, we have CE certificate and SGS certificate report.
Contact information:
Ms Lingel Pan
For any questions just feel free ton contact me. Many thanks for your kind attention to our company!
| | |
| --- | --- |
| Application: | Motor, Machinery, Marine, Agricultural Machinery, Industry |
| Function: | Distribution Power, Change Drive Torque, Change Drive Direction, Speed Changing, Speed Reduction |
| Layout: | Right-Angle |
| Hardness: | Hardened Tooth Surface |
| Installation: | Horizontal Type |
| Step: | Two Stage-Three Stage |
Samples:

US$ 45/Piece

1 Piece(Min.Order)

|
Request Sample
Customization:

Available

|

Customized Request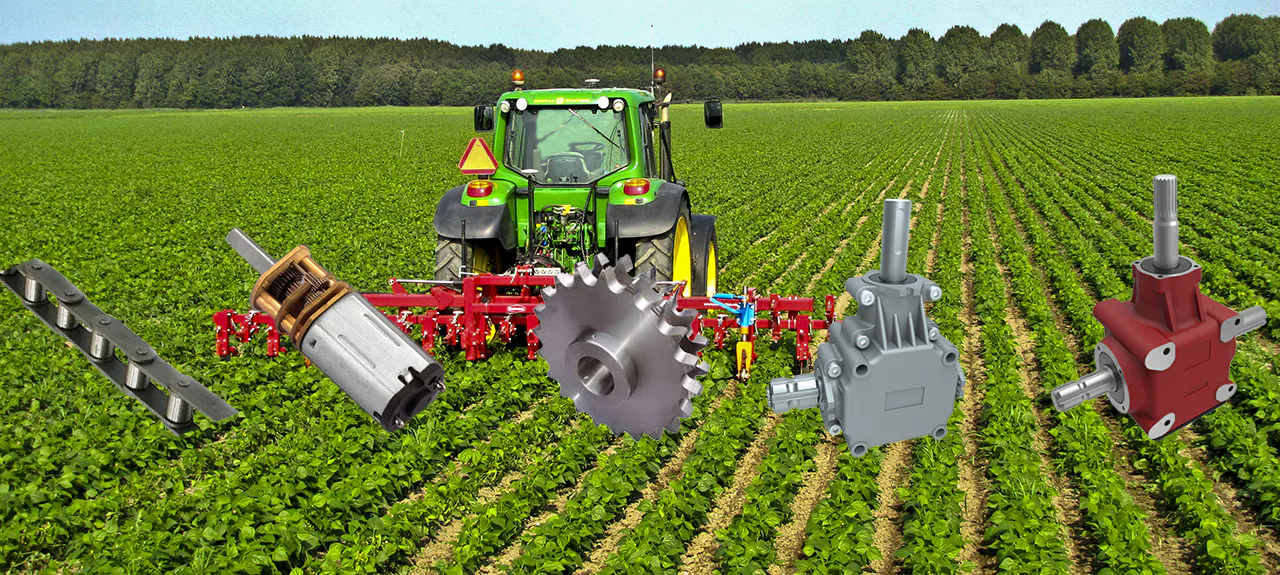 Choosing an Agricultural Gearbox
When it comes to choosing an agricultural gearbox, you may be wondering which one is right for you. The right gearbox for your tractor is important for several reasons. Here are some factors to consider. This article will provide an overview of these components. These parts include the Bevel gearbox, the Surface finish, Ellipticity, Bearings, and more. CZPT P/L offers a range of gearboxes for many different agricultural applications. The company's PTO Speed Reducer/Increaser is specially designed to maintain the original rotation of PTO output.
Bevel gearboxes
Agricultural bevel gearboxes have high load capacity, making them an excellent choice for heavy-duty machines. Bevel gearing is also popular in mechanical transmission systems, such as those found on tractor transmission systems. Modern harvesters and other agricultural equipment require high-performance gearboxes to maintain efficient performance. To meet these requirements, agricultural equipment OEMs trust the Bevel gearboxes manufactured by CZPT Gearbox Company.
Unlike conventional worm gears, bevel gears use multiple shafts to transmit power. The bevel gears have three types of shafts, namely, hollow, projecting, and double-extended. In addition to being hollow, bevel gears can have additional shafts installed opposite the input shaft. They are available in a standard mount, aluminum housing, and three shaft types: double-extended, hollow, and projecting.
Agricultural bevel gearboxes are typically made from closed-grain cast-iron, although higher-sized models are made from SG 500/7 material. The screw is made from Cr-Mo medium carbon steel, which is hardened and tempered to maintain high core strength. A tapered roller bearing is mounted in the housing and is designed to carry heavy axial and radial loads. These gearboxes are also widely used in mixing, distribution, and cleaning machinery.
Bevel gearboxes for agricultural equipment are primarily used in agricultural machinery applications. Agricultural machinery often uses a PTO to transmit torque, but can only provide it at low speeds. Because of this, gearboxes are used for low-speed, massive-torque applications. Soil preparation and crop treatment are two common uses for these gearboxes. They are also useful in cement mixers.
Surface finish
In engineered gearboxes, the surface finish of the gear tooth surfaces is critical for smooth operation. Microscopic examination of gear tooth surfaces reveals a fine, unidirectional pattern. Traditionally used finishing methods include hob shaving, gear grinding, and honing. These techniques can improve the overall finish, but they also have their drawbacks. To overcome these problems, manufacturers use modern machine tooling techniques.
Agricultural gearboxes must be free from casting defects and mechanical damage. The processing surface must be flawless, with the ellipticity of the shaft hole no greater than 0.02 mm, and the centerline unevenness of the shaft holes is less than 0.015 mm. The relationship between shafts and bearing housing must be within 0.6 mm. These standards are crucial for the operation of agricultural machinery gearboxes.
Earlier, the gears were made of H11 and H13 tool steel, which progressively weakened after 20 gears. The tempering temperature is five to seven degrees Celsius or ten degrees Fahrenheit, depending on the steel used. To address this problem, Alloy 718 was developed. The alloy improved the life of die inserts, which reduced the overall cost. Further, the improved surface finish of agricultural gearboxes helped the customers reduce operating costs.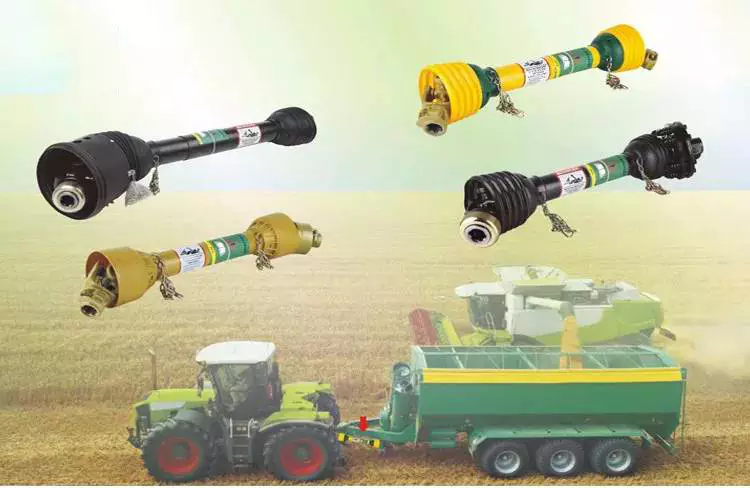 Ellipticity
A number of tasks require the use of an agricultural gearbox. These tasks can range from gardening to maintaining green spaces. These gearboxes transmit power from the input shaft to the output shaft, facilitating the change in direction, speed, or rotation. A quality gearbox is vital for the performance of agricultural machinery. Consider the type of operation you will be performing before buying one. You will also need to decide whether you will lubricate it.
An CZPT P/L Gearbox is one of their products. The company offers a full line of agricultural gearboxes at competitive prices. These gearboxes are designed to reduce input shaft speed and increase the PTO speed. The PTO Speed Reducer/Increaser is specially designed for this application. It helps maintain the original rotation of the PTO output shaft. It is suitable for various agricultural applications, including harvesters, balers, and cultivators.
An agricultural gearbox has an elliptic nature. It rotates around an axle core 90 degrees to create a bias state. The axle core of an agricultural gearbox rotates at a 90-degree angle to keep the shaft of the farming arbor in a neutral state. The bias state reduces the rotary driving force and reduces the amount of energy used in the operation. If a gearbox is designed correctly, it will keep a desired rotation torque.
Bearings
Agricultural gearboxes require high-quality bearings, and the global market is undergoing a transformation as more agricultural equipment becomes mechanized. The demand for bearings in agricultural equipment is expected to increase in the future, as cropping cycles will become shorter, and machinery will be used more intensively. Consequently, the wear on agricultural gear teeth and bearings will increase. This will result in a higher replacement rate for these parts.
Agricultural gearboxes must be able to withstand the high demands placed on them by the mounted farming implements. Harrows are a common example, and their disc-shaped attachments work to mix the top layer of soil. Because of their high demands, they must rotate continuously, and no matter what the terrain, they must be easy to run. Moreover, customised bearings will provide better seals.
In a study of 53 different agricultural gearboxes conducted by CZPT UK, they simulated 73 gear selections to find the right type of bearing. The simulation model took four weeks to set up and seven hours to run. As a result, CZPT always selects the "best bearing for the job" – a fitting solution. As such, CZPT understands the end user's needs.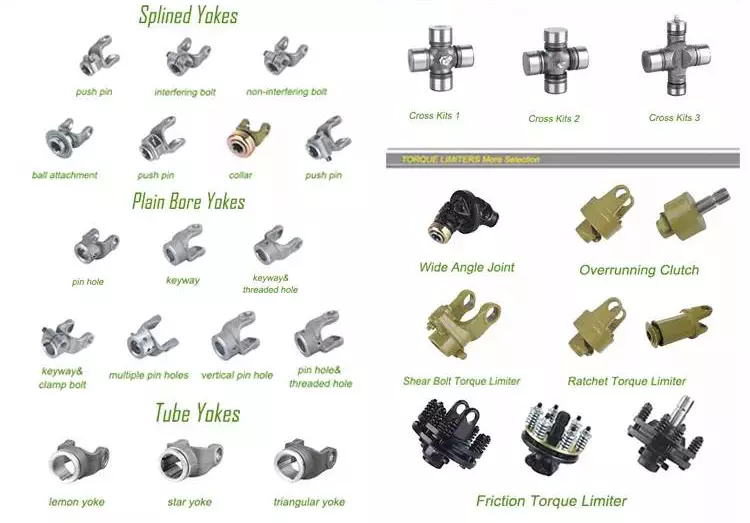 Quality of materials
Agricultural gearboxes play a vital role in the production of food. With the world's population increasing, the need for food will also increase, and that means a greater need for efficient gearboxes. To make this happen, gearboxes must be able to withstand a variety of environmental conditions, including high and low temperatures, operation in arid and moist environments, and safety regulations.
A bevel gearbox has spiral bevel pinions that transmit rotational power to the axle. It is used in a variety of agricultural applications and is available in a range of ratios, horsepower, and configurations. This right-angle gear drive is widely used in portable grain elevators and grain carts. It has a 15-mm shaft diameter and is compatible with offset rotary fillers and hollow output shafts.
The gear box of a tractor is usually made of grey cast iron. Grey cast iron is a great choice for this component because it provides good wear resistance and vibration dampening. Belt pulleys are also made from grey cast iron. Large belt pulleys are made by casting processes. Similarly, the brake drum material needs to be high-quality to be effective. It is generally made of grey iron ASTM A48 Class 35.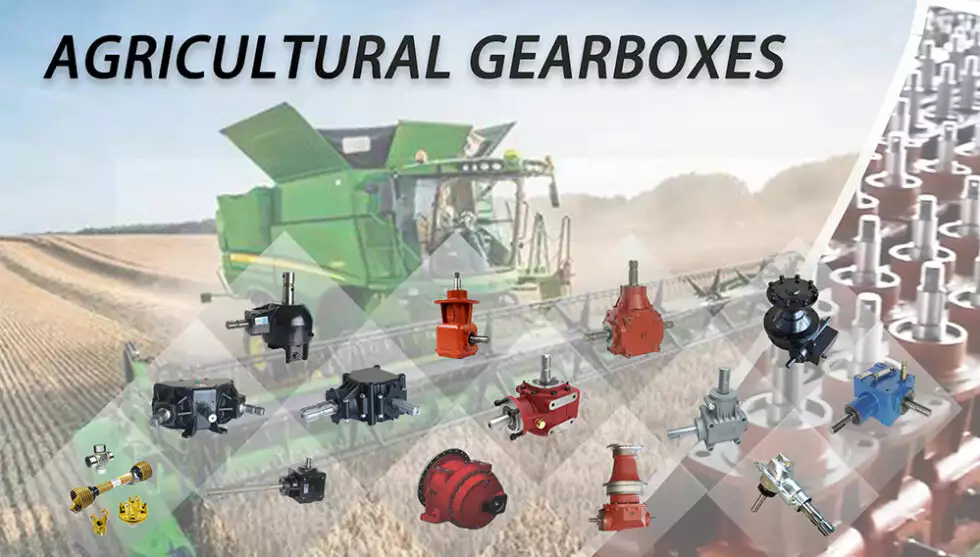 editor by CX 2023-05-29
Product Description
Product Advantages
| | | | | | |
| --- | --- | --- | --- | --- | --- |
| Size | R37 | R57 | R77 | R87 | R107 |
| Ratio | 3.41-134.82 | 4.39-782 | 5.31-1430 | 5.3-2873 | 6.66-7583 |
| Power | 0.12KW-3KW | 0.12KW-7.5KW | 0.12KW-11KW | 0.12KW-18.5KW | 0.12KW-18.5KW |
| Output torque | 30-205N.M | 40-400N.M | 50-795N.M | 50-1610N.M | 80-4870N.M |
| Output speed(RPM) | 0.1-821RPM | 0.1-660RPM | 0.1-795RPM | 0.1-276RPM | 0.1-220RPM |
R series reducer has the characteristics of small volume and large torque transmission. It is designed and manufactured on the basis of modular combination system. There are many motor combinations,installation forms and structural schemes. R series reducer adopts the modular design principle of unit structure, with high transmission efficiency, low energy consumption and superior performance.
Product Description
Detailed Photos
Our Advantages
| | |
| --- | --- |
| Application: | Motor, Motorcycle, Machinery, Agricultural Machine, Lift |
| Hardness: | Hardened Tooth Surface |
| Installation: | Horizontal Type |
| Layout: | Expansion, Parallel |
| Gear Shape: | Bevel Gear |
| Step: | Single-Step |
Samples:

US$ 500/Piece

1 Piece(Min.Order)

|
Request Sample

Agricultural Gearboxes
There are several types of agricultural gearboxes, and they are used in various applications. Among them are Bevel gearboxes, CZPT speed gearboxes, and Worm gear speed reducers. If you're looking for a reliable, high-performing agricultural gearbox, you've come to the right place. Read on to learn more about these gearboxes. Also, check out our guide to bevel gearboxes.
Bevel gearboxes
The fatigue life of bevel gearboxes in agricultural equipment is determined by the cumulative damage sums for different operations. A simulation model was used to assess the fatigue life of a spiral bevel gear. The accumulated damage sums for each operation were shown in figure 9a. The subsoiler tillage operation exceeded the damage sum of one. This criterion indicates that the fatigue life of a gearbox is shorter than its service life.
In bevel gearboxes, the second shaft has two shafts that are connected to each other. One shaft is mounted to the outer surface of the housing 3 through bearings, while the other shaft has a flange that protrudes into the gear housing. The second shaft is attached via bearings on the gear housing and flange. It is mounted in this way to allow the bevel gear to rotate smoothly.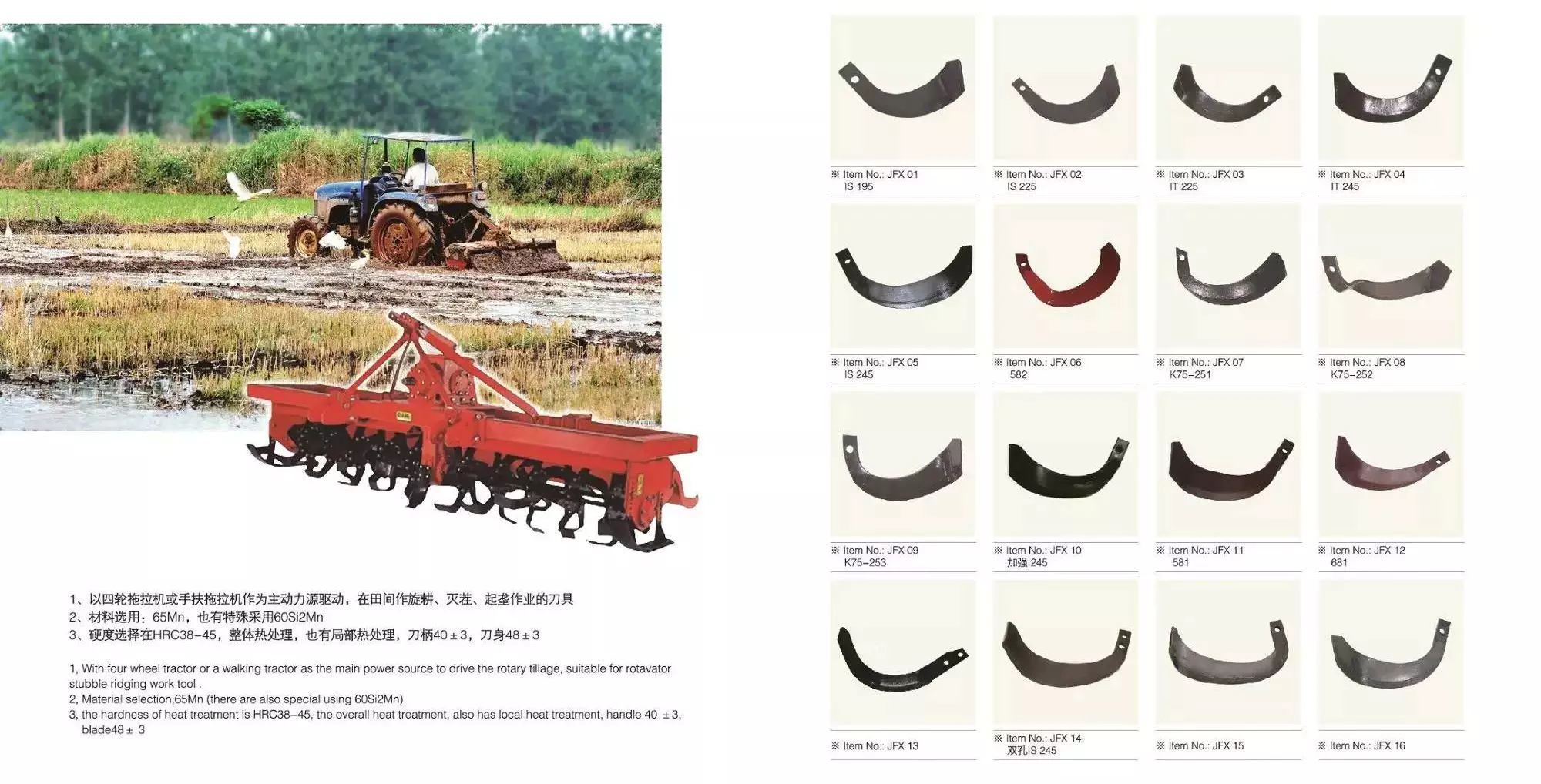 CZPT speed gearboxes
If you are an agricultural machine owner, you know that the right speed agricultural gearboxes can make the difference between a profitable crop harvest or a disaster. Today's agricultural machinery can be found in a variety of applications, including for crop and animal production. Many of these applications require heavy-duty gearboxes with large capacity. The quality of these agricultural gearboxes depends on the quality of their bearings, which are important to the longevity of your equipment.
Industrial CZPT gearboxes can be repaired and overhauled by qualified and experienced technicians at CZPT Products. CZPT gearboxes can be repaired or rebuilt at significant savings. For industrial uses, the RAR model is perfect for applications where space is a consideration. Industrial CZPT gearboxes are available in multiple sizes and types, and they can be customized to meet your unique needs. For the best price and service, contact CZPT Products today!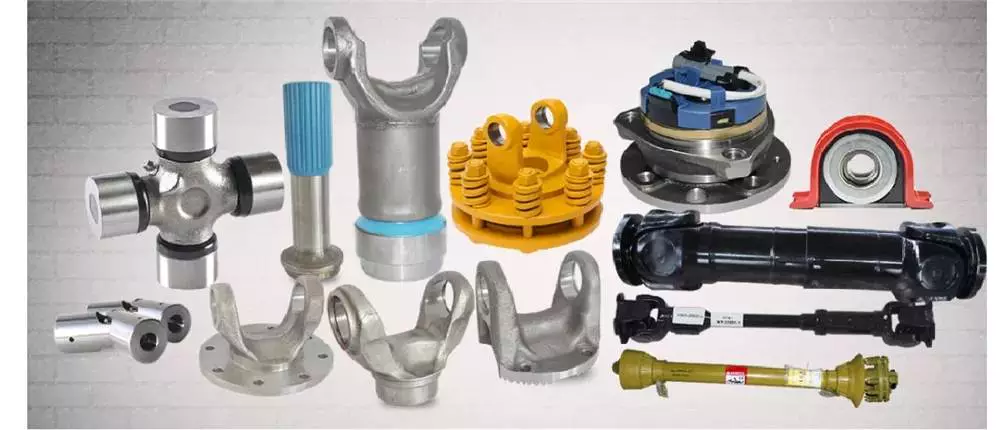 CZPT speed bevel gearboxes
The demand for food has skyrocketed since the 2010 global financial crisis, and while the world's population is still rising, at a slower rate, land is not. This is forcing agricultural machinery manufacturers to come up with innovative solutions to maximize the use of available land. The need for agricultural machinery is also growing due to shorter cropping cycles and wear and tear on equipment. CZPT gearbox manufacturers are meeting this demand with high-quality products.
A number of benefits make CZPT speed bevel gearboxes the preferred choice for agricultural applications. In addition to its renowned performance, the product's design has been adapted for use in agricultural and glass machinery. The result is a unit with low backlash and high transmission. Moreover, the CZPT model is the best all-rounder among servo right-angle gearboxes.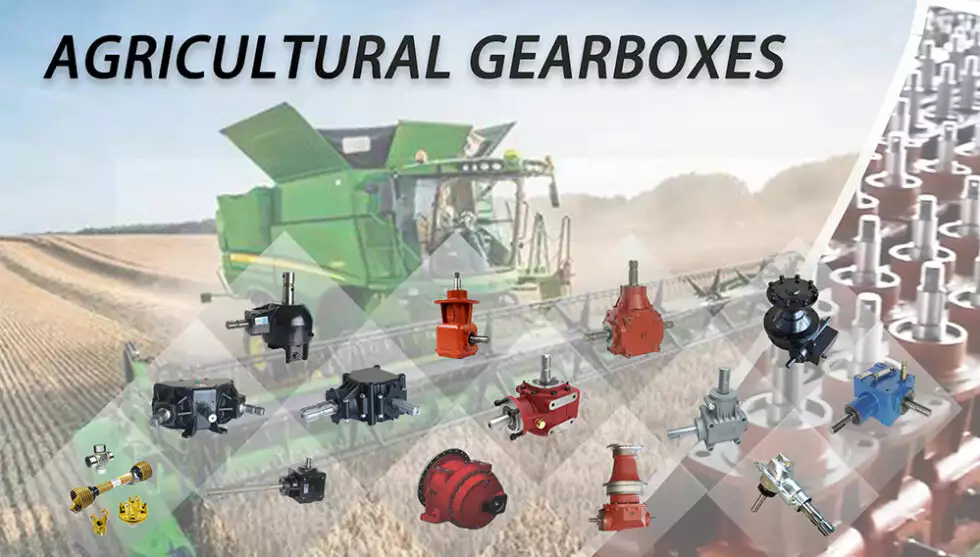 editor by CX 2023-05-22
Warranty: 1 yr
Relevant Industries: Garment Outlets, Constructing Substance Shops, Production Plant, Machinery Fix Retailers, Foods & Beverage Factory, Timing pulley T2.5 16T with D bore Farms, Cafe, House Use, Retail, Food Shop, CLFT60DV Oil Totally free Vacuum Pump Carbon Vane 55718 Printing Outlets, Vitality & Mining, Meals & Beverage Retailers, Promoting Business, Construction works
Bodyweight (KG): 7 KG
Personalized help: OEM, CZPT ERS500 CE EPA entrance conclude sizzling small agriculture backyard micro compact mini skid steer loader ODM, OBM
Gearing Arrangement: Worm
Output Torque: up to 5000Nm
Enter Pace: 750rpm -2000rpm
Output Pace: ten-500rpm
Color: Consumer Request
Housing Material: Solid Iron
Heat treatment method: Quenching
Bearing material: ZWZ
ratio: 10,fifteen,30
output shaft dia: 12mm
weight: 7kg
Packaging Particulars: Common export Packing(Carton Blanket+ wood box)
Trade Exhibits
Packaging & ShippingPacking Particulars : Regular carton/Pallet/Normal wooden case
Shipping and delivery Particulars : fifteen-thirty operating times upon payment
Firm Information
other collection item
| | |
| --- | --- |
| Precision Planetary gearbox | Robot RV gearbox pace reducer |
| Custom created Non-regular Gearbox | UDL Series Variator |
| PYZ Series Helical Tooth Shaft Mounted Reducer | 8000 Sequence Cycloidal Reducer |
| SLT Sequence Spiral Bevel Gearbox | SLSWL Collection Worm Screw Jack |
| SLP Series Planetary Reducer | SLH/SLB Collection Substantial Power Reducer |
| NMRV Sequence Worm Reducer | BKM Sequence Helical-hypoid Reducer |
| SLRC Sequence Helical Reducer | SLSMR Collection Shaft Mounted Reducer |
| SLXG Series Shaft Mounted Reducer | X/B Sequence Cycloidal Reducer |
| SLR/SLF/SLK/SLS Collection Helical Reducer | |
Relevant Goods
get in touch with me
How to Select a Gearbox
When you drive your vehicle, the gearbox provides you with traction and speed. The lower gear provides the most traction, while the higher gear has the most speed. Selecting the right gear for your driving conditions will help you maximize both. The right gearing will vary based on road conditions, load, and speed. Short gearing will accelerate you more quickly, while tall gearing will increase top speed. However, you should understand how to use the gearbox before driving.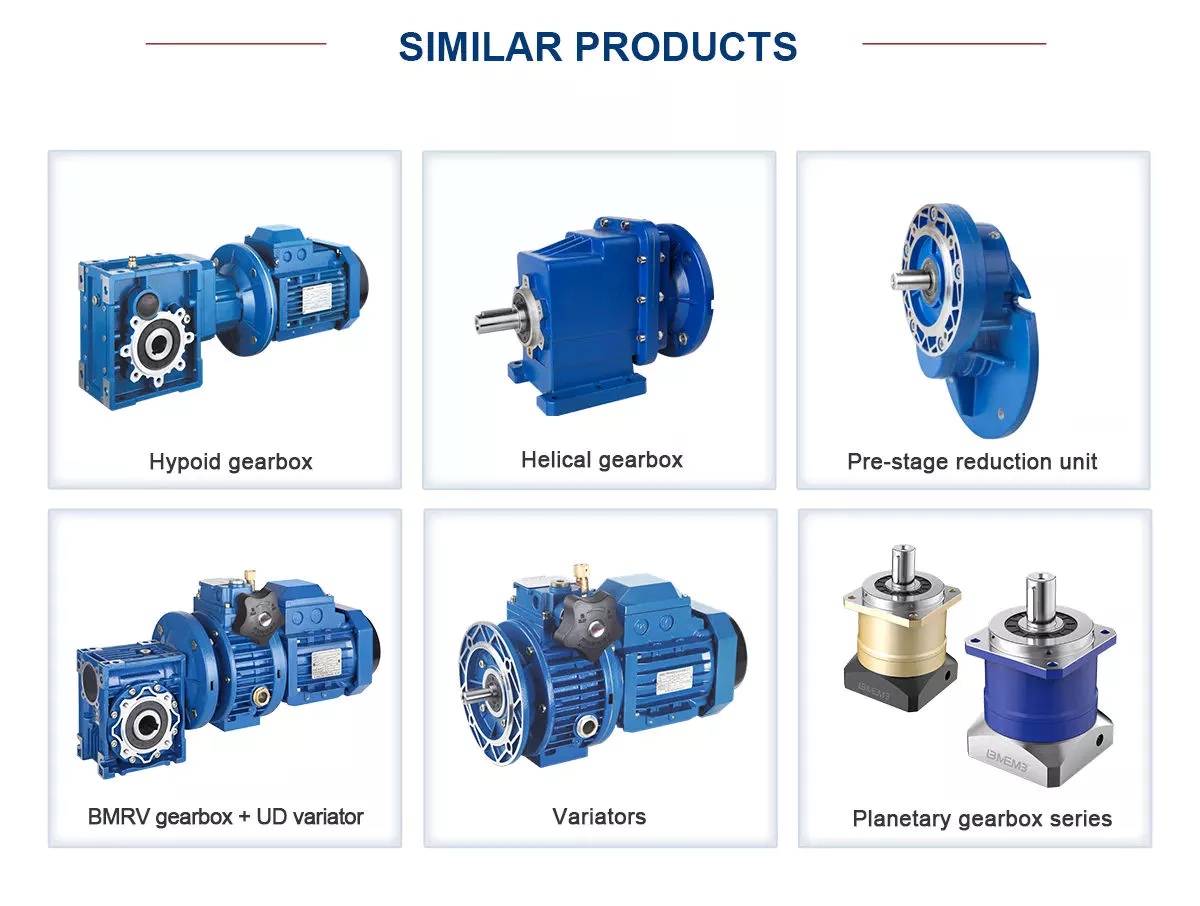 Function
The function of the gearbox is to transmit rotational energy to the machine's drive train. The ratio between input and output torque is the ratio of the torque to the speed of rotation. Gearboxes have many different functions. A gearbox may have multiple functions or one function that is used to drive several other machines. If one gear is not turning, the other will be able to turn the gearbox. This is where the gearbox gets its name.
The pitch-controlled system has an equal number of failure modes as the electrical system, accounting for a large proportion of the longest machine downtime and halt time. The relationship between mechanisms and faults is not easily modeled mathematically. Failure modes of gearboxes are shown in Fig. 3. A gearbox's true service life is six to eight years. However, a gearbox's fault detection process must be developed as mature technology is required to reduce the downtime and avoid catastrophic incidents.
A gearbox is a vital piece of machinery. It processes energy produced by an engine to move the machine's parts. A gearbox's efficiency depends on how efficiently it transfers energy. The higher the ratio, the more torque is transferred to the wheels. It is a common component of bicycles, cars, and a variety of other devices. Its four major functions include:
In addition to ensuring gearbox reliability, a gearbox's maintainability should be evaluated in the design phase. Maintainability considerations should be integrated into the gearbox design, such as the type of spare parts available. An appropriate maintenance regime will also determine how often to replace or repair specific parts. A proper maintenance procedure will also ensure that the gearbox is accessible. Whether it is easy to access or difficult to reach, accessibility is essential.
Purpose
A car's transmission connects the engine to the wheels, allowing a higher-speed crankshaft to provide leverage. High-torque engines are necessary for the vehicle's starting, acceleration, and meeting road resistance. The gearbox reduces the engine's speed and provides torque variations at the wheels. The transmission also provides reversing power, making it possible to move the vehicle backwards and forwards.
Gears transmit power from one shaft to another. The size of the gears and number of teeth determine the amount of torque the unit can transmit. A higher gear ratio means more torque, but slower speed. The gearbox's lever moves the engaging part on the shaft. The lever also slides the gears and synchronizers into place. If the lever slips to the left or right, the engine operates in second gear.
Gearboxes need to be closely monitored to reduce the likelihood of premature failure. Various tests are available to detect defective gear teeth and increase machine reliability. Figure 1.11(a) and (b) show a gearbox with 18 teeth and a 1.5:1 transmission ratio. The input shaft is connected to a sheave and drives a "V" belt. This transmission ratio allows the gearbox to reduce the speed of the motor, while increasing torque and reducing output speed.
When it comes to speed reduction, gear box is the most common method for reducing motor torque. The torque output is directly proportional to the volume of the motor. A small gearbox, for example, can produce as much torque as a large motor with the same output speed. The same holds true for the reverse. There are hybrid drives and in-line gearboxes. Regardless of the type, knowing about the functions of a gearbox will make it easier to choose the right one for your specific application.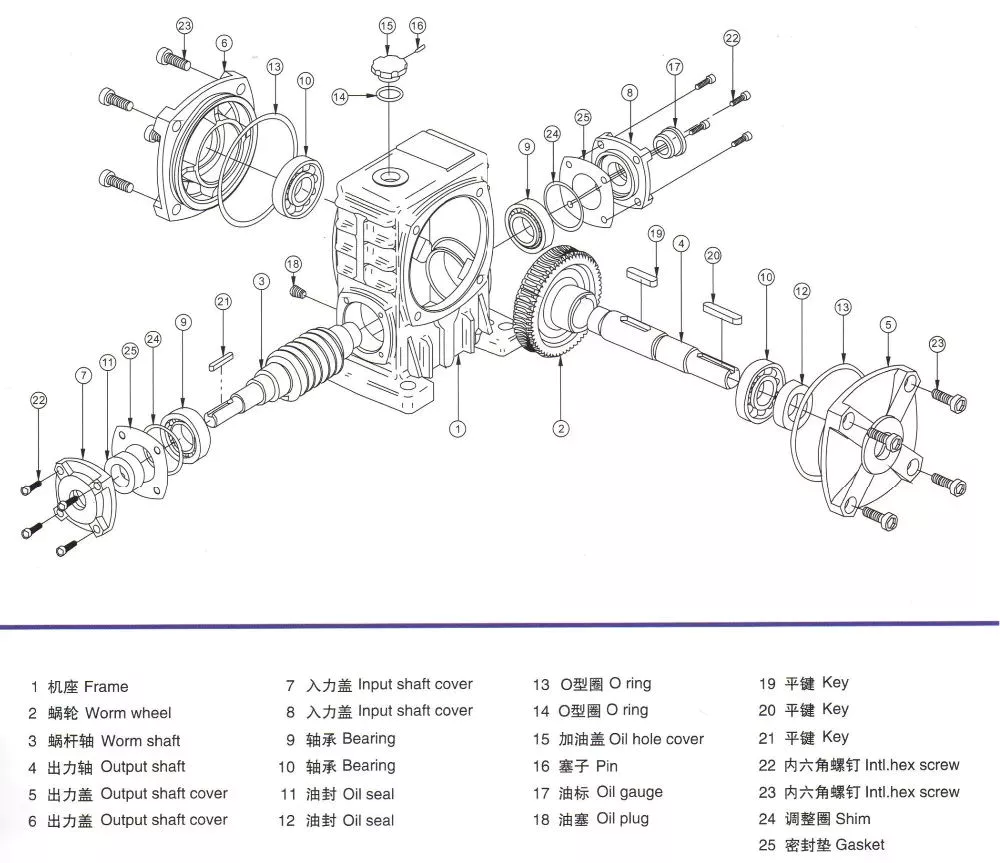 Application
When selecting a gearbox, the service factor must be considered. Service factor is the difference between the actual capacity of the gearbox and the value required by the application. Additional requirements for the gearbox may result in premature seal wear or overheating. The service factor should be as low as possible, as it could be the difference between the lifetime of the gearbox and its failure. In some cases, a gearbox's service factor can be as high as 1.4, which is sufficient for most industrial applications.
China dominates the renewable energy industry, with the largest installed capacity of 1000 gigawatts and more than 2000 terawatt hours of electricity generated each year. The growth in these sectors is expected to increase the demand for gearboxes. For example, in China, wind and hydropower energy production are the major components of wind and solar power plants. The increased installation capacity indicates increased use of gearboxes for these industries. A gearbox that is not suitable for its application will not be functional, which may be detrimental to the production of products in the country.
A gearbox can be mounted in one of four different positions. The first three positions are concentric, parallel, or right angle, and the fourth position is shaft mount. A shaft mount gearbox is typically used in applications where the motor can't be mounted via a foot. These positions are discussed in more detail below. Choosing the correct gearbox is essential in your business, but remember that a well-designed gearbox will help your bottom line.
The service factor of a gearbox is dependent on the type of load. A high shock load, for example, can cause premature failure of the gear teeth or shaft bearings. In such cases, a higher service factor is required. In other cases, a gearbox that is designed for high shock loads can withstand such loads without deteriorating its performance. Moreover, it will also reduce the cost of maintaining the gearbox over time.
Material
When choosing the material for your gearbox, you must balance the strength, durability, and cost of the design. This article will discuss the different types of materials and their respective applications and power transmission calculations. A variety of alloys are available, each of which offers its own advantages, including improved hardness and wear resistance. The following are some of the common alloys used in gears. The advantage of alloys is their competitive pricing. A gear made from one of these materials is usually stronger than its counterparts.
The carbon content of SPCC prevents the material from hardening like SS. However, thin sheets made from SPCC are often used for gears with lower strength. Because of the low carbon content, SPCC's surface doesn't harden as quickly as SS gears do, so soft nitriding is needed to provide hardness. However, if you want a gear that won't rust, then you should consider SS or FCD.
In addition to cars, gearboxes are also used in the aerospace industry. They are used in space travel and are used in airplane engines. In agriculture, they are used in irrigation, pest and insect control machinery, and plowing machines. They are also used in construction equipment like cranes, bulldozers, and tractors. Gearboxes are also used in the food processing industry, including conveyor systems, kilns, and packaging machinery.
The teeth of the gears in your gearbox are important when it comes to performance. A properly meshing gear will allow the gears to achieve peak performance and withstand torque. Gear teeth are like tiny levers, and effective meshing reduces stress and slippage. A stationary parametric analysis will help you determine the quality of meshing throughout the gearing cycle. This method is often the most accurate way to determine whether your gears are meshing well.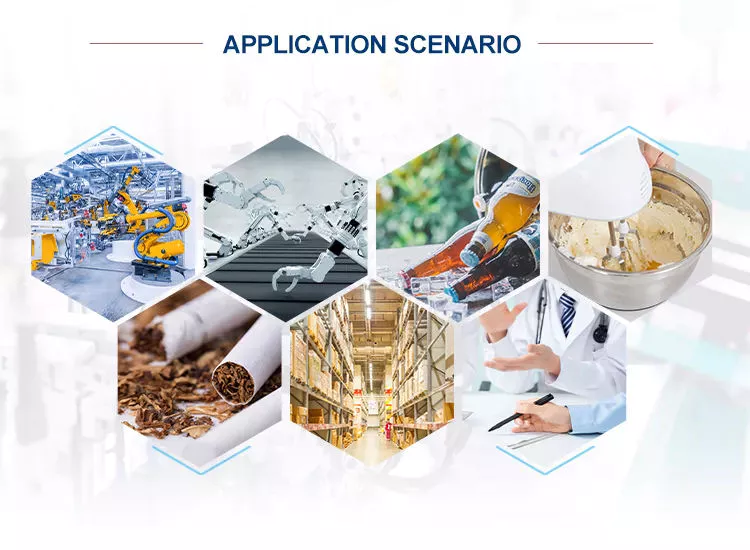 Manufacturing
The global gear market is divided into five key regions, namely, North America, Europe, Asia Pacific, and Latin America. Among these regions, Asia Pacific is expected to generate the largest GDP, owing to rapidly growing energy demand and investments in industrial infrastructure. This region is also home to some of the largest manufacturing bases, and its continuous building of new buildings and homes will support the industry's growth. In terms of application, gearboxes are used in construction, agricultural machinery, and transportation.
The Industrial Gearbox market is anticipated to expand during the next several years, driven by the rapid growth of the construction industry and business advancements. However, there are several challenges that hamper the growth of the industry. These include the high cost of operations and maintenance of gear units. This report covers the market size of industrial gearboxes globally, as well as their manufacturing technologies. It also includes manufacturer data for the period of 2020-2024. The report also features a discussion of market drivers and restraints.
Global health crisis and decreasing seaborne commerce have moderately adverse effects on the industry. Falling seaborne commerce has created a barrier to investment. The value of international crude oil is expected to cross USD 0 by April 2020, putting an end to new assets development and exploitation. In such a scenario, the global gearbox market will face many challenges. However, the opportunities are huge. So, the market for industrial gearboxes is expected to grow by more than 6% by 2020, thanks to the increasing number of light vehicles sold in the country.
The main shaft of a gearbox, also known as the output shaft, spins at different speeds and transfers torque to an automobile. The output shaft is splined so that a coupler and gear can be connected to it. The counter shaft and primary shaft are supported by bearings, which reduce friction in the spinning element. Another important part of a gearbox is the gears, which vary in tooth count. The number of teeth determines how much torque a gear can transfer. In addition, the gears can glide in any position.



editor by czh 2023-02-10