Product Description
GPHQ RC helical gearbox motor/ reducer motor
GPHQ RC helical speed gearbox motor  units are novel transmission device and composed of Y series motor, helical gear, Glisten arc cone gear and warm gear. The gears are made of high wear-resisting alloy materials, specially treated and finely processed.
GPHQ RC helical gear box motor can be single-stage or multi stage with both mounting ways foot-mounted and flange-mounted. For high output speeds, the exclusively single-stage gear units R27-RX167 offer compact solutions for your system design. As for the two-stage and three-stage, 
GPHQ RC helical speed reducer motor is based on the unique modulation combination system, so it is convenient for them to fit all types of motors or to connect with other power input. The same type of reducer can fit motors with different power, so that its possible for different types of machines to combine or connect.
 Our  reduction geared motor Advantage
1,reasonable price with excellent quality 
2,delivery in time 
3,safe ,reliable ,economical and durable 
4,stable transmission ,quiet operation 
5,smooth running and low noise 
6,nice appearance ,durable service life 
7,high heat-radiating efficiency ,high carrying ability 
8,each gearbox must be tested before packing
9.reply in high efficiency during 1 working day 
10. professional to produce gearbox and electric motor .
If there is any question, please don't hesitate to contact with me (EVA), U can send us your inquiry. And you will get response in 1 working day.
 
MOTOR CATALOGUE :
PACKAGE : 

for 1 container, directly loading ,for less, all goods with pallet.
 
FAQ
1, Q:what\'s your MOQ for ac gearbox motor  ?
A: 1pc is ok for each type electric gear box  motor 
2, Q: What about your warranty for your induction speed reducer motor ?
A: 1 year ,but except man-made destroyed
3, Q: which payment way you can accept ?
A: TT, western union .
4, Q: how about your payment way ?
A: 100%payment in advanced less $5000 ,30% payment in advanced payment , 70% payment before sending over $5000.
5, Q: how about your packing of speed reduction motor  ?
A: plywood case ,if size is small  ,we will pack with pallet for less 1 container 
6, Q: What information should be given, if I buy electric helical geared motor  from you ?
A: rated power,  ratio or output speed,type ,voltage , mounting way , quantity , if more is better , 
 
| | |
| --- | --- |
| Application: | Motor, Machinery, Agricultural Machinery |
| Layout: | Helical |
| Hardness: | Hardened Tooth Surface |
| Installation: | Horizontal Type |
| Step: | Single-Step |
| Type: | Helical |
Customization:

Available

|

Customized Request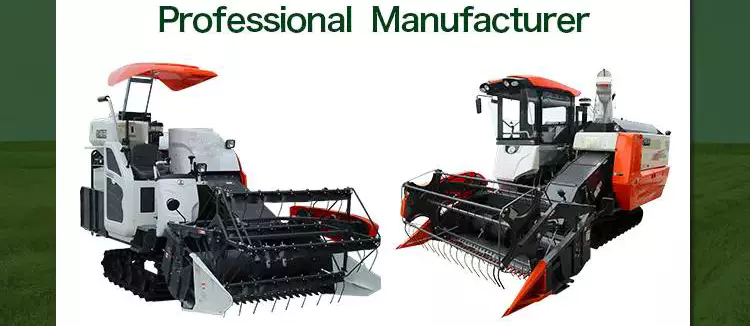 The Importance of an Agricultural Gearbox
The role of an agricultural gearbox is crucial to the production of food. They play a crucial role in agricultural equipment, and are needed at every stage of the food chain. As the population increases and the need for food rises, gearboxes are increasingly becoming a critical component of heavy-duty equipment. To maintain a high quality, agricultural gearbox, replacements must be available at a reasonable cost. In addition, they need to be easily accessible.
Bevel gearboxes
A durable bevel gearbox is a critical component of any agricultural gearbox. The mechanisms and materials used to make the device will determine its durability. Investing in a long-lasting gearbox will save you the trouble of replacing it later. Bevel gearing is one of the most common types of mechanical gearing, and its advantages are many. A durable gearbox is reliable, easy to use, and cost-effective, ensuring that you will never have to replace it.
Bevel gearboxes are available in different tooth shapes and sizes, and are typically realized with straight or helical teeth. Bevel gearboxes can be either parallel or oblique in direction, and their axes can intersect at 90 degrees. Bevel gearboxes can have opposite or parallel output shafts, and the direction of the drive and output shaft can be the same or opposite, depending on the installation.
A tractor PTO can be a powerful source of torque, but it can only transmit the same amount of torque at slower speeds. Agricultural implements, on the other hand, use chains and pulleys to transmit their torque. This type of heavy-duty gearing is essential for the heavy-duty demands that agricultural implements place on them. Although geared agricultural applications are the most common, they are not limited to agriculture. Most agricultural gearboxes are used in wheel drives and massive torque low-speed applications.
Bevel gearboxes for agricultural machinery applications have several characteristics that make them useful. A right angle gearbox, for example, is well suited for use with offset rotary fillers and hollow output shafts. It offers a reduction ratio of up to 2.44:1, has a cast-iron case, and delivers power up to 49kW. It is designed for small agricultural work, such as crop treatment, soil preparation, and cement mixers.
CZPT gearboxes
There are countless reasons why CZPT agricultural gearboxes are so important. Global population is increasing by 80 million people per year, and that demand is only expected to continue rising. In addition to a constantly growing population, cropping cycles are getting shorter, putting even more strain on farm machinery, including gearboxes. Fortunately, CZPT offers a variety of solutions to maintain and repair your equipment, from on-site repairs to storage options.
Agricultural gearboxes are essential to the cropping process, and CZPT reducers perform a variety of critical tasks. The reversing gear, for instance, helps reduce friction and increase efficiency. The reversing gear is usually made of ball bearings, and is available in various versions and power capacities. Agricultural gearboxes are essential for a number of tasks, including a tractor's ability to pull a tiller.
In the agricultural industry, a CZPT ag-class reducer powers a beet truck's conveyor. Its durable helical gearing and grease-purged Viton seals keep it working properly for years. CZPT Ultramite gearmotors can be used to power pilers, stackers, and hoists. They generate low speed directly and can also support high-speed pinions.
CZPT Gearbox Company is one of the world's premier manufacturers of high-performance gearboxes. Its highly experienced engineers can reverse engineer existing designs and help you design custom gearboxes for agricultural applications. Whether your gearbox needs to be used for a tractor, a hay baler, or a grain cart, CZPT Gearbox Company can provide a solution. A CZPT agricultural gearbox will help you make the most of your farm machinery by reducing your environmental footprint.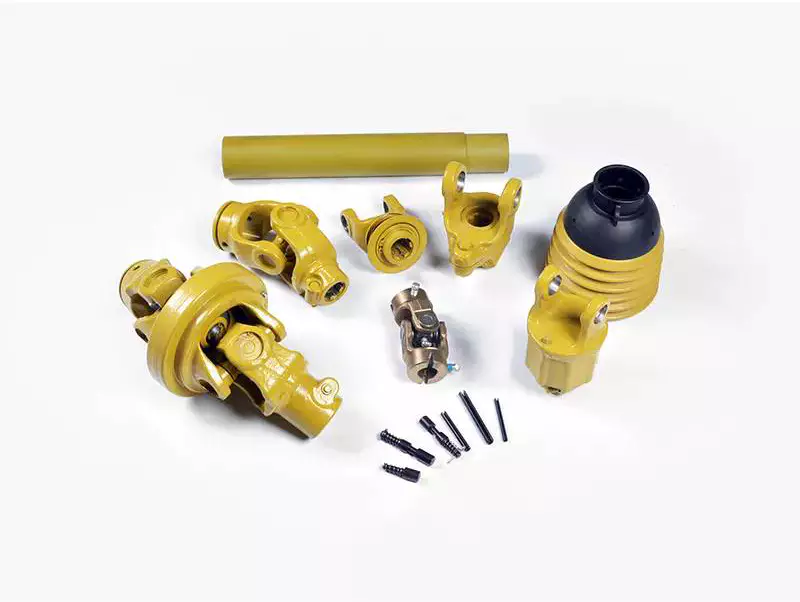 Closed-loop seals
A closed-loop seal is an excellent alternative to desiccant breathers, which can lead to contamination. A closed-loop seal can isolate a gearbox from the atmosphere, ensuring that no moisture or contamination can enter. This is essential for the safety of the equipment. A closed-loop elastomeric seal prevents water from entering the gearbox, preventing contamination and lubrication from escaping.
These high-tech seals combine service life and reliability, enabling new breakthroughs in agriculture, infrastructure and transportation. Moreover, these high-performance mechanical drive components are an essential part of breakthroughs in industries like energy, agriculture and transportation, as well as global megatrends like digitalization. As a result, they extend the life of agricultural gearboxes. But how do these high-tech seals perform?
A closed-loop seal is critical for agricultural gearboxes, as they keep the lubricants and gases in the gearbox. They are essential for the entire food chain, as even a little bit of downtime can cut production costs. This is why a high-quality agricultural gearbox is essential for safety and easy maintenance. To ensure a high-quality, long-lasting performance, closed-loop seals should be a standard feature.
Another improvement over single-lip designs is the inclusion of a dust-lip. The outer lip of the closed-loop seal can be damaged by temperature and contaminants. Once the outer lip fails, debris will accumulate against it and under it, causing a leak and seal failure. When this happens, it's too late to repair the seal. You'll need to invest in a new agricultural gearbox, and you don't want to waste money on an expensive failure.
Surface finish
An agricultural gearbox should be free of mechanical damage and casting defects. Surface finish should be as close as possible to 76. The distance between shafts and bearing housing must be within six millimeters and the surface finish should be smooth. In addition, the shaft surface finish should not exhibit any ellipticity or directional pattern. A smooth surface is comfortable to operate. In this way, it improves the quality of comfort while driving.
There are various types of gears and their surface finishes. For example, bevel gears, sun gear drive, and planetary gearbox are common in agricultural applications. The surface finish of agricultural gears varies depending on the type of material used. In certain industries, gears can be subjected to low torques and strong forces. However, in agriculture, gears are subjected to specific conditions such as dustiness and contaminated water.
Various studies have been conducted to study the effectiveness of various surface finishes. Some of these studies have focused on the quality class of honed wrought steel gears. However, results were inconsistent. It was determined that the difference in the quality class of honed wrought steel gears was less than 3%, which was within the acceptable range of errors in the assembly process. However, it remains important to note that a high quality surface finish is crucial for a high gearbox's performance.
Stream finishing has proven to be more effective in enhancing surface finish. Compared to honing and grinding, Stream finishing produces a smooth surface that is two to four times better than conventional finishes. The benefits of this method include high-quality metal and reduced waste. The process of isotropic superfinishing makes a gearbox more efficient than other manufacturing processes. In addition, it improves the lifespan and durability of its components.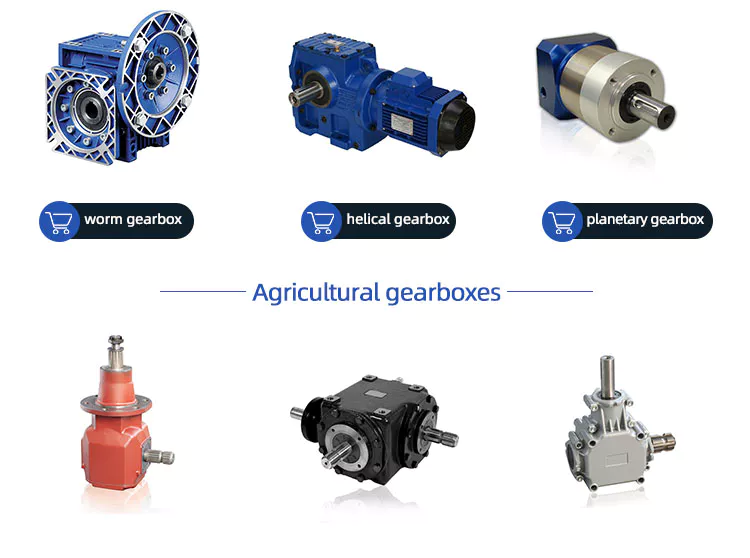 Cost
Agricultural gearboxes are critical for the production of the food we eat. With heightened food demand, a worn out gear will lead to increased equipment wear and downtime, resulting in significant losses for farmers. Agricultural gearboxes should be of high quality, as they are critical for the whole food chain. These gears can be costly to replace and can cause significant downtime, resulting in a failure to meet the demand.
To determine the cost of an agricultural gearbox, you need to compare the prices offered by different manufacturers. If you're planning to purchase a new agricultural gearbox, look for one that's manufactured by an authentic equipment manufacturer such as CZPT. Don't settle for a gearbox that's not manufactured by an OEM, as it won't last long. Also, check the safety section of the manufacturer's website for advice on selecting a gearbox for your needs.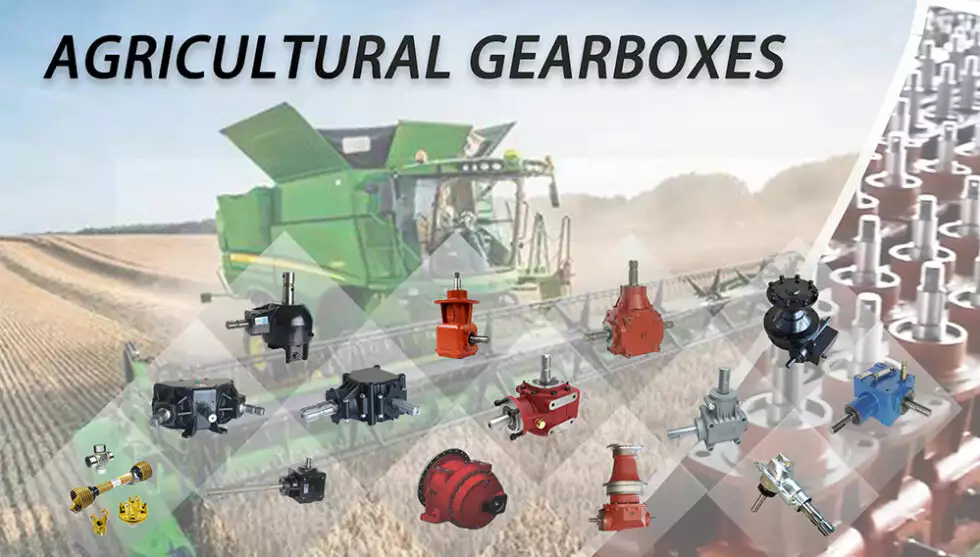 editor by CX 2023-06-05
Product Description
Product Advantages
F Series Gearbox Reducer

Product name 

F series of the gearbox hollow shaft model F107 oil seal transmission gearbox reducer reduction

Warranty

1 years

Applicable Industries

Manufacturing Plant

Weight (KG)

50KG

Customized support

OEM

Gearing Arrangement

Helical

Output Torque

1.8-2430N.M

Input Speed

1440, 2800,960,750

Output Speed

0.5 to 200

Place of Origin

China

Product name

F Series Parallel Shaft Gearbox Reducer

Application

Hardened Tooth Surface

Installation

Horizontal Type

Layout

Coaxial

Gear Shape

Helical

Production Capacity

800-1500PCS /Month

Type

Gear Reduction Motor

Color

Blue,Sliver or Customized

Packing

Wooden Box
Product Description
Our Advantages

–Modular design, wide transmission ratio coverage, fine and reasonable distribution; Force reducer
–There are 11 types of frame specifications from F.27-F.157, and the transmission power range is 0.12KW-200KW;
–The shape design is suitable for omnidirectional universal installation configuration;
–The transmission is relatively accurate, covering the range of 3.77-281.71, and can be selected as required;
–The gear is grinded by high-precision gear grinding machine, with balanced transmission, low noise, and interstage efficiency of 98%;
–The transmission ratio of the F.R.reducer is extended to 31431, which is specially designed for special low-speed occasions
Editing and broadcasting of main materials
–Box: cast iron;
–Gear: low carbon alloy steel, carbonitriding treatment (after fine grinding, keep the tooth surface hardness of 60HRC, hard layer thickness>0.5mm);
–Flat key: 45 steel, with surface hardness above 45HRC.
Surface painting:
–Cast iron: sprayed with RAL7031 grey blue paint.
Parameter editing broadcast
Power: 0.18KW~200KW
Torque: 3N · m ~ 22500N · m
F series parallel shaft reducer
F series parallel shaft reducer
Output speed: 0.06~374r/minF series parallel shaft reducer
| | |
| --- | --- |
| Application: | Motor, Motorcycle, Machinery, Agricultural machine |
| Hardness: | Hardened Tooth Surface |
| Installation: | Horizontal Type |
| Layout: | Expansion, Parallel |
| Gear Shape: | Bevel Gear |
| Step: | Single-Step |
Samples:

US$ 500/Piece

1 Piece(Min.Order)

|
Request Sample

Choosing an Agricultural Gearbox
An agricultural gearbox is an important part of your machine, especially if it is geared to change the speed, direction, or rotation of the machine. The CZPT Gearbox Company manufactures high-performance agricultural gearboxes to maximize the performance of a farmer's machine. These gearboxes can be reverse-engineered to work with existing designs or customized to meet the specific requirements of your machine. As the heart of your machine, these gearboxes can help you maximize the efficiency and productivity of your machines.
Bevel gearbox
When selecting an agricultural gearbox, make sure to consider the durability of the product. The quality of materials, the design of the mechanism, and functionality of the device will all affect its lifespan. Look for products that can withstand repeated use and will last for many years, as opposed to requiring frequent repairs or replacements. If the device is designed to last a long time, you can save a great deal of money by purchasing a long-lasting version.
A Bevel gearbox is a one-stage, single-stage unit that incorporates spiral and straight bevel gears to transmit rotational power. It is widely used in agricultural machinery, and is available in a wide variety of ratios, horsepower capacity, and configuration angles. One company, CZPT Gearbox, offers a 50deg bevel gear drive, suitable for use in portable grain auger and elevator applications.
The assembly of a bevel gearbox is made up of two sleeves: a lower bevel gear angular gear 3 and an upper bevel gear angle gear 2. Both sleeve assemblies are connected to the tractor's frame through a mounting bracket. A profiled pin 31 is fixed to the cardan shaft via a threaded bore. This is the pivoting mechanism that allows the upper bevel gear angular gear 2 to pivot relative to the lower bevel gear angular gear 3.
Spiral bevel gears are similar to bevel gears, but have a much higher degree of total coverage. They are more expensive to manufacture and are only suitable for larger agricultural equipment. In addition, spiral bevel gears require more space than straight bevel gears. A spiral bevel gear is more efficient and quieter than a straight bevel gear. Its durability is another consideration. The best choice for your equipment depends on the overall application, speed, and torque requirements.
The bevel gear family is used as deflection gears in three directions. The deflection of rotational movement can take place at angles of 90deg, 120deg, or 135deg. Different types of drive wheels can be used as well, including simple screw drives. Bevel gearboxes can be purchased with standard mounts or in customized versions. Bevel gearboxes also come in aluminum housings.


Closed-loop seals
If the climate where you work or live is humid, a closed-loop seal for agricultural gearbox will prevent water from entering and damaging the components inside. A closed-loop seal is a better alternative to desiccant breathers because they keep the gearbox isolated from the atmosphere. This is very important because moisture can cause damage to the machinery and can affect the overall performance. A closed-loop seal is also made of elastomeric material and will not allow water to enter the gearbox.
An agricultural gearbox has many applications. They are essential to the production of agricultural products. The food chain depends on these gearboxes. Even a few minutes of downtime can affect the production of the entire food chain. Whether you need a gearbox for a lawnmower or an entire farming system, it is essential to find a high-quality agricultural gearbox with a closed-loop seal.
The environment in which agricultural equipment operates is notoriously harsh, which is why it is imperative to choose the most reliable and efficient closed-loop seals. Agricultural equipment operates in dusty and dirty conditions. That means the seals must be durable and effective, and they must prevent external media from getting in. The right seal will help the machinery operate at its highest level, and protect both the operator and the environment.
Gaskets are one of the most important components in a gearbox flange joint. When high compressive forces are set in these joints due to a critical load, gaskets start to fail. The gaskets lose their strength and leakage occurs. A gasket's deformation also plays a major role in sealing performance. This is why detailed analysis is done to evaluate the effect of gasket thickness on deformation and von Mises stress.
Quality of materials
Agricultural gearboxes are an important component of all farming equipment. They are used in nearly every step of the cropping cycle, and are vital to an efficient operation. In addition to efficient performance, these gearboxes must be rugged enough to survive the harsh environments that farmers operate their machinery in. These challenges include continual operation, high and low temperatures, and operation in both moist and arid environments. Safety regulations also pose a unique set of challenges.
A line of high-quality agricultural gearboxes is a great choice. CZPT Gearbox Company manufactures a complete line of gear drives for a variety of agricultural applications. They even design custom gear drives for specific applications, from portable grain elevators to grain carts. These gear drives have a long service life and are competitively priced. They can be used on a variety of types of agricultural machinery, and the company's engineers are experienced in every aspect of production.
A tractor's gear box is commonly made of grey cast iron, which is durable and offers good machinability. The material is also vibration-dampening and has good wear resistance. Belt pulleys are typically cast iron and are primarily used for long-distance power transmission. The brake drum, on the other hand, needs to be made of a high-quality material with higher vibration resistance, which is why it must be made of grey iron ASTM A48 Class 35.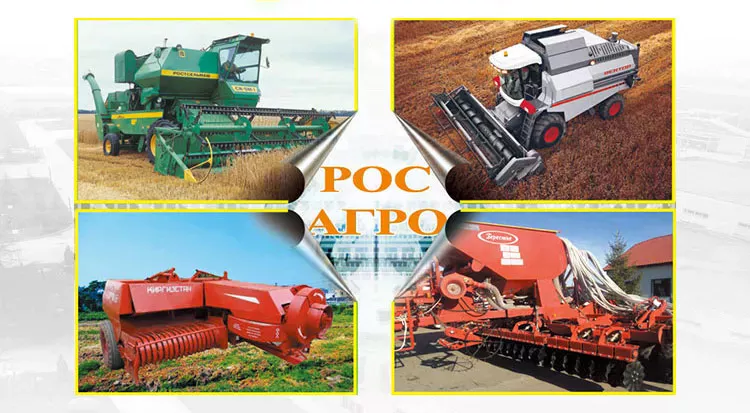 Durability
Agricultural gearboxes are important for all phases of the food production process. A single component failure can result in significant downtime, costing the farmer money. Hence, you should buy a quality agricultural gearbox. A durable gearbox is easy to maintain and can be accessed in case of problems. However, if you do not have time to maintain your gearbox, you may find it difficult to repair it yourself.
Regular oil changes are also vital for ensuring the longevity of agricultural gearboxes. Agricultural equipment gets dirty in the fields, which can lead to contamination of gearbox components. Improper lubrication causes damage-causing friction. To prevent such friction, change oil regularly. Check for signs of internal malfunctions, such as oil particles on gears or in the pinion shaft. Visual inspections will help you determine the troublesome symptoms before components fail. Symptoms include flaking, fatigue, and noises.
To ensure the durability of agricultural gears, a study was carried out. A 86-kW tractor was used to perform a field test using a gearbox simulation model. The test ended after 107 h, as there were operational and noise issues. A disassembly revealed that the range shift A and B gears had broken teeth. A study of the transmission's operating parameters revealed that it could be improved by reducing the contact and bending stress.
CZPT Gearbox Company manufactures high-performance gearboxes for various agricultural applications. Their engineers can reverse engineer existing designs or develop custom gearboxes for specific requirements. Agricultural gearboxes are essential for maximizing the performance of farming machinery. They transmit power from an input shaft to an output shaft, enabling the change of rotation, speed, and direction. In other words, a gearbox can help you maximize the efficiency of your agricultural equipment.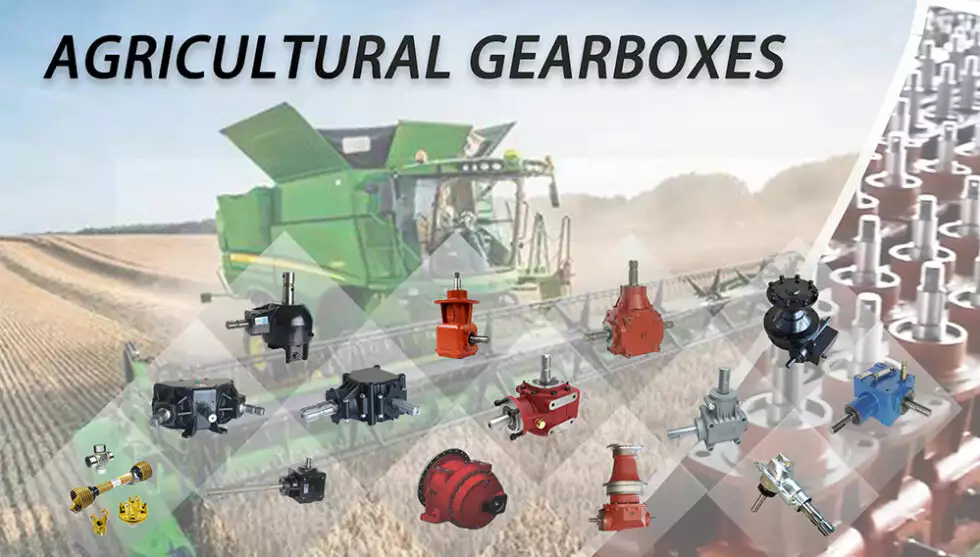 editor by CX 2023-05-18
Applicable Industries: when the motor needs speed reduction
Customized support: OEM
Gearing Arrangement: Worm
Output Torque: 8.0~54 N.M
Input Speed: 1400rpm
Output Speed: 14~280 rpm
Certification: CE, CCC
Packaging Details: 1pcs for 1 carton and several cartons for 1 wooden pallet
Port: NingBo port/ ZheJiang port/ UPS/ DHL/ TNT/ FedEX
Products Description NMRV series worm gearbox has 4 type input:1.hole input 2.shaft input3.hole input with a input shaft at another input side.4.shaft input with a input shaft at another input side. And NMRV series worm gearbox has many type of input flange.Please refer to the pictures below to select the type you want. For the outline drawing of NMRV040, please refer to the picture below Technical performance and selection reference
Motor power
Model
speed ratio
output speed
output toruqe
0.06kw 1400rpm
RV040
50
28rpm
13.0N.M
RV040
60
24rpm
14.0N.M
RV040
80
18rpm
17.0N.M
RV040
100
14rpm
20.0N.M
0.09kw1400rpm
RV040
50
28rpm
19.0N.M
RV040
60
24rpm
21.0N.M
RV040
80
18rpm
25.0N.M
RV040
100
14rpm
29.0N.M
0.12kw 1400rpm
RV040
20
70rpm
13.0N.M
RV040
25
56rpm
16.0N.M
RV040
30
47rpm
17.0N.M
RV040
40
35rpm
21.0N.M
RV040
50
28rpm
25.0N.M
RV040
60
24rpm
28.0N.M
RV040
80
18rpm
33.0N.M
RV040
100
14rpm
38.0N.M
0.18kw 1400rpm
RV040
15
94rpm
15.0N.M
RV040
20
70rpm
19.0N.M
RV040
25
56rpm
23.0N.M
RV040
30
47rpm
25.0N.M
RV040
40
35rpm
32.0N.M
RV040
50
28rpm
37.0N.M
RV040
60
24rpm
42.0N.M
0.25kw 1400rpm
RV040
5
280rpm
8.0N.M
RV040
7.5
186rpm
12.0N.M
RV040
10
140rpm
15.0N.M
RV040
15
94rpm
21.0N.M
RV040
20
70rpm
27.0N.M
RV040
25
56rpm
32.0N.M
RV040
30
47rpm
36.0N.M
RV040
40
35rpm
45.0N.M
0.37kw 1400rpm
RV040
5
280rpm
11.0N.M
RV040
7.5
186rpm
16.0N.M
RV040
10
140rpm
21.0N.M
RV040
15
94rpm
31.0N.M
RV040
20
70rpm
40.0N.M
RV040
25
56rpm
48.0N.M
RV040
30
47rpm
54.0N.M
Specification
Product name
RV040 worm gear speed reducer/worm gearbox
Ratio
5,7.5,10,15,20,25,30,40,50,60,80,100
Power
0.06~0.37KW
Color
Blue/Silver/Black or on Request
Weight
2.3Kg
Material
Housing : Aluminum alloy
The gear is made of carburized 20CrMnTi with good wear resistance and no noise
The wormwheel is Wheelhub cast iron QT500 and bronze ZQSn10-1
The wormshaft:steel 20Cr with a carburized surface and hardness of HRC60
Single unit input versions
SMRV : fitted for motor flanged coupling
SMRV-E : motor flanged coupling with worm extension shaft
SRV : with input shaft
SRV-E : with double extension worm shaft
Suitable motor pole
2pole, Best selling excavator rotary device gear box apply for pc56 pc56-7 mini excavator 4pole,6pole
Inch size
Available
Personal customization
Available
Extra service
OEM
Quality Assurance
1 year
Features
High precision, stable transmission and large output torque.Also meens high quality, long service life.
There are many cooling fins to realize rapid heat dissipation
Suitable for omni-directional installation
Can be easily mounted with various accessories like torque arms, different types of flanges, shafts and so on
Good rust resistance
We produce speed reducers in strict accordance with ISO9001 standard to provide our customers with high quality gearboxes at competitive prices. Our gearboxes are equipped with accessories from international famous brands, such as oil seal from CZPT brand,lubricant from Shell brand, and bearing from CZPT brand. The housing and gear are produced in our company under stringent quality control. All our products are available in large stocks, and we can also provide you with customized reducer solutions, pleasefeel confident to contact us. Market manager I'm Micxu,you can call me Mic.It's my pleasure to serve you. I also have more than 10 years of experience in gear unit sales.Please feel free to contact me.Email:micxu@sihaireducer.comSkype:micxu007@outlook.comChina Tel: 1366686425 Model selection recommendation form about RV series SMRV worm gearbox exploded view& name of parts Choice of lubricant Company profileHangZhou Sihai Machinery Co.,LTD. Focus on the research,design and manufacture of reducer more than 20 years.We have a professional team with excellent equipment, whether it is high temperature environment or as low as – 40 ℃, Custom Making Reducer Spur Gear 20CrMnTi High Precision Free Design Spur gear our technology can achieve, and can achieve seamless precision.There are many countries we have exported, such as Italy,Spain,Britain,Poland,Turkey,USA,Israel, India, Indonesia and other countries in the Middle East ,European and Asia. FAQ Q1:How to choose a speed reducer which meets our requirement?A1:Tell me the motor information , or provide the motor related parameter drawings, or take some clear pictures of the motor and related equipment to me. I'm appreciated if you can tell me what type of reducer you used originally.Q2:When is the best time to contact you?Anytime, I will reply you as soon as possible.E-mail:micxu@sihaireducer.comSkype:micxu007@outlook.comChina Tel: 136 6686 4295Q3:What's the quality of your products?A3:Quality is always the foundation of our company.I suggest you buy a sample to evaluate the quality.HangZhou Sihai Machinery Co.,Ltd.Engaged in research and development, design and production of reducer for more than 20 years.Q4. Do you offer any visiting?A4: Yes! Factory direct Aluminium Alloy worm geared reduc gear box motor reductor 220v Welcome!Notify me in advance.Q5. How long will it take for the lead time?A5: At the time we agreed
Types of Gearboxes Used in Wind Turbines
Many manufacturers of wind turbines have chosen different solutions for the drive train of the turbines. Most prefer gearboxes because of their durability. These have several design features that make them well suited to shocks, stresses and wear. Regardless of the type of gearbox used, continuous maintenance and monitoring can extend the lifespan of these machines. Performing these tasks regularly can help detect and resolve any problems before they become serious. Here are some of the problems associated with gearboxes.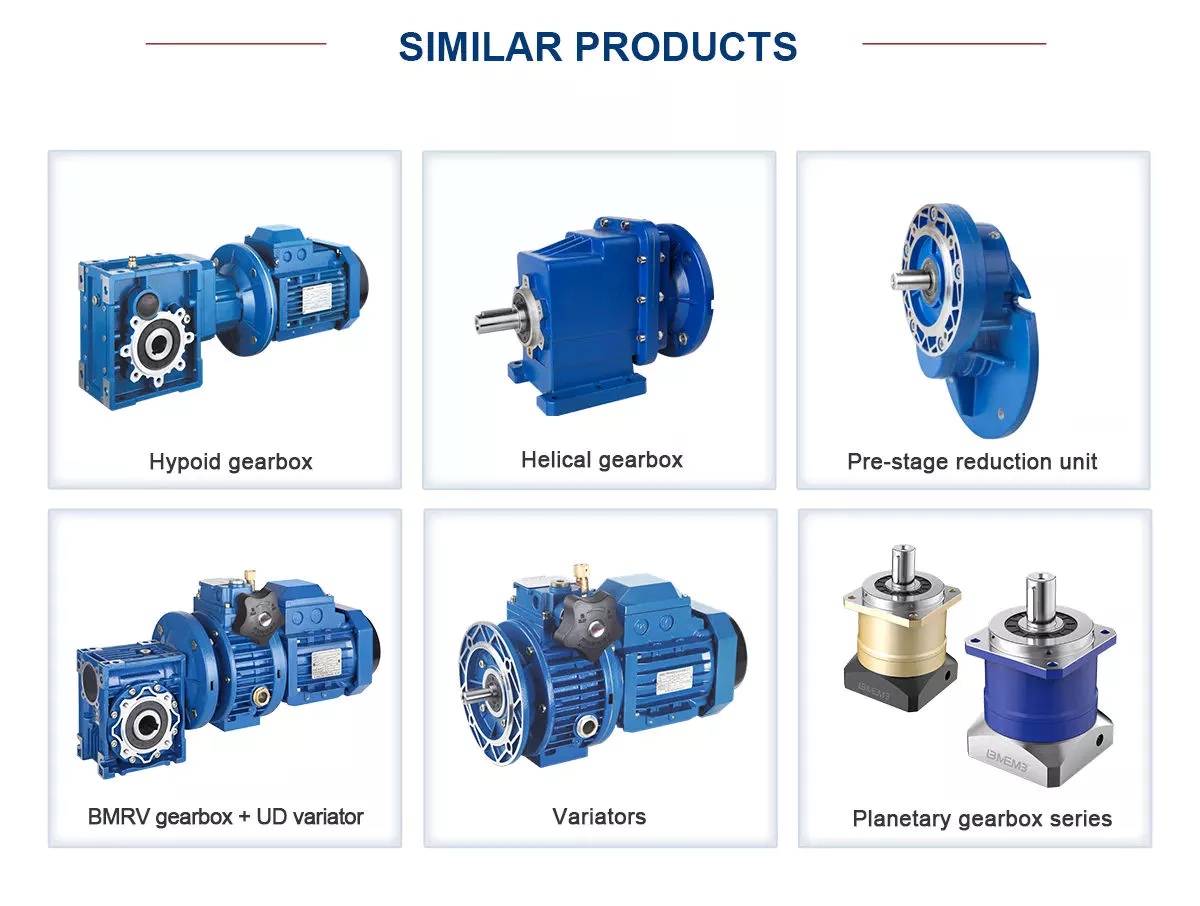 Coaxial helical gearbox
The R series helical inline gearbox is a high-quality speed reducer for heavy-duty industrial applications. These units are designed with increased power density in mind and are equipped with various cooling options. High-grade seals and lubricants help to increase efficiency and minimize thermal loading. They are ATEX-compliant. Their reversible modules are an excellent choice for high-speed applications, such as compressors, compressor blowers, and pumps.
The normal module set of helical gearbox is manufactured using the same tooth-cutting techniques as spur gears. This allows the production of higher-quality, more economical, and more compact helical gears. Although the performance of helical gears is lower than spur gears, they are durable and capable of transferring motion and power between two shafts. And because they are able to handle a much greater load, they are preferred for heavy-duty applications.
The main tooth form of a helical gearbox presents fixed velocity ratios, even if the center gap is not completely set. This requirement is sometimes referred to as the fundamental rule of gearing. A helical gearbox is similar to a set of paper spur gears, with the exception that the sections must stagger in opposite directions. There are two kinds of helical gears for parallel shafts: left-handed and right-handed.
The Industrial Gearbox market is segmented based on product type, application, and geography. The report analyzes the competitive scenario by segmenting the market by region, company, and type. Using this information, it estimates market size, revenue, and consumption. The report also features key information about COVID-19 and its impact on the overall industry. And it also provides a competitive landscape with industry-leading players.
Industrial gearboxes are integrated with devices and make automation processes more efficient and reliable. Increasing labor costs, shortage of skilled labor, and the ageing workforce are driving the demand for automation technologies. The industry requires newer and more advanced models and technologies to compete in the global market. You can use Coaxial helical gearbox in a variety of applications. Its benefits are endless. If you are looking for a reliable, high-performance industrial gearbox, CZPT can help you find it.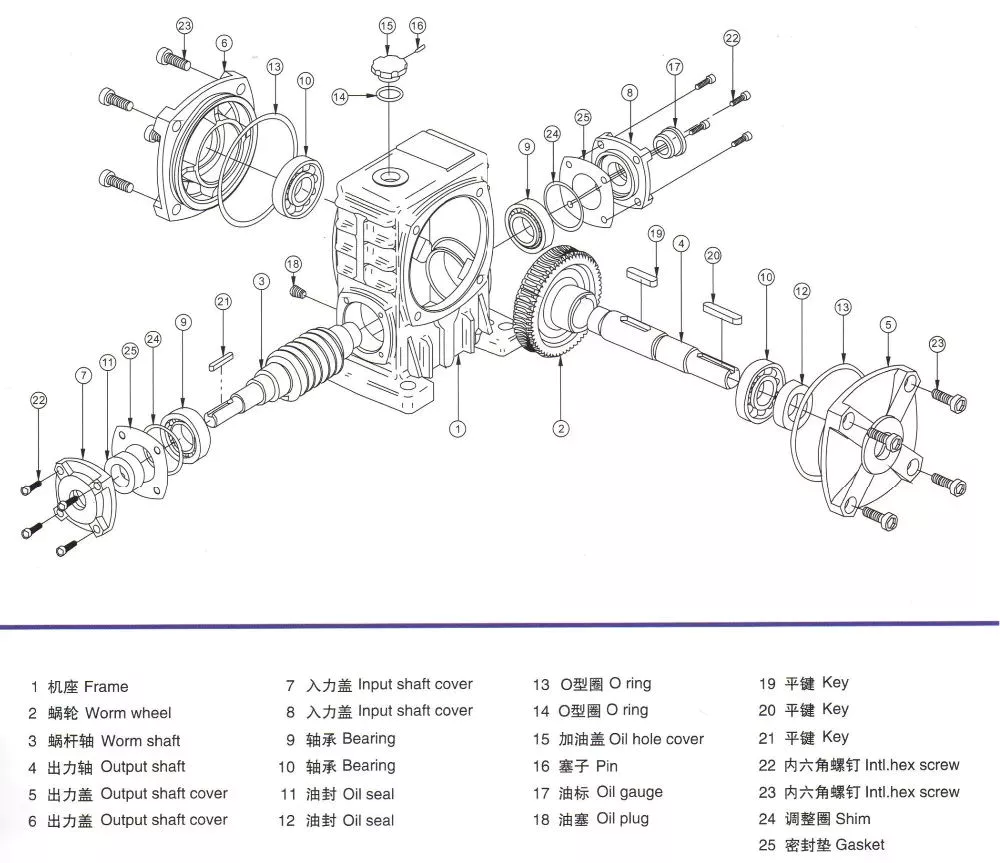 Worm reduction gearbox
As a general rule, larger center distance worm reduction gearboxes are more efficient than smaller ones. Worm gearboxes with 2.6-in. center distances start to lose efficiency as their ratios increase. Larger center distances tend to have higher efficiency than smaller ones. However, this difference may not always be enough to justify the higher investment. Worm gear reducers typically cost less than equivalent helical units.
The use of aluminum for worm reduction gearboxes is a popular choice for those involved in the manufacturing of Packaging Equipment. In addition to being lightweight, aluminum worm reduction gearboxes have high strength and rigidity. Manufacturers recommend this choice because of its high rigidity and durability. While purchasing aluminum worm reduction gearboxes, keep in mind that they are more expensive than steel versions. However, they have a longer lifespan and are highly resistant to wear.
The worm's helix angle is larger than a helical gear, which allows a much higher gear ratio. In addition, the worm's body is usually longer in the axial direction than helical gears. Worm reduction gears are often left-handed, and British or Indian standards are usually followed. The worm wheel is made of hardened alloy steel PB2-C, while the gearbox case is made of hardened alloy steel FG 220 or FG 250res.
The worms in a sacrificial system are relatively safe from wear. Instead, the softer wheel is the cause of most wear and tear. The oil analysis report for a sacrificial system shows low iron levels and high copper concentrations. However, if a worm reduction gearbox has a bad reputation, you should consider purchasing a new one. If the worm gears are in good condition, the gearbox is still a viable option for a new or replacement vehicle.
The advantages of a worm reduction gearbox are numerous. The worm gearbox is widely used in industrial settings, where it provides torque and speed reduction to move products. Worm gearboxes are also commonly used in automatic security gates, which will not run in reverse. Most security gates use two separate worm drives to keep the gate in the closed position. There are also many other uses for worm reducers. You can learn more about the benefits of worm gearboxes by reading below.
Stainless steel gearbox
Stainless steel gearboxes offer a number of advantages over standard gearboxes. They match the existing stainless motor design and cost 50 percent more on average. They have stainless output shafts and housings as well as corrosion resistant hardware and a food grade lubricant. Stainless steel gearboxes feature IP 65 sealing, Viton shaft seals at the input and output shafts, and a Buna o-ring between the housings. Stainless steel gearboxes also eliminate flat surfaces and allow for a cylindrical design.
Stainless steel gearboxes are more durable than traditional cast iron or epoxy-painted gearboxes. These gearboxes can withstand repeated washdown operations without damage. They also do not collect particles or bacteria. And because stainless steel does not corrode, stainless steel gearboxes can withstand harsh environments, such as oily or greasy environments. Because stainless steel gearboxes are corrosion-resistant, they require little maintenance. They are also easier to clean and maintain, resulting in fewer replacements and a longer life span for your gearbox.
Stainless steel gearboxes are a great choice for food and other industries that require high hygiene standards. In addition to its durability, stainless steel gearboxes are ideal for applications in environments that require high levels of humidity and water. They are also life-lubricated, and they can be supplied with food-grade oils or water. The CZPT Gears stainless gearbox is a versatile option for a variety of applications.
Stainless steel gearboxes offer superior corrosion protection and can withstand harsh environments. The stainless steel cover, housing, and external hardware ensure superior corrosion protection. If you have questions about the varying benefits of stainless steel gearboxes, contact a CZPT Gear sales representative to learn more about your options. And if you are not sure which type is right for your needs, contact a CZPT Gear sales representative to find the perfect solution for your business.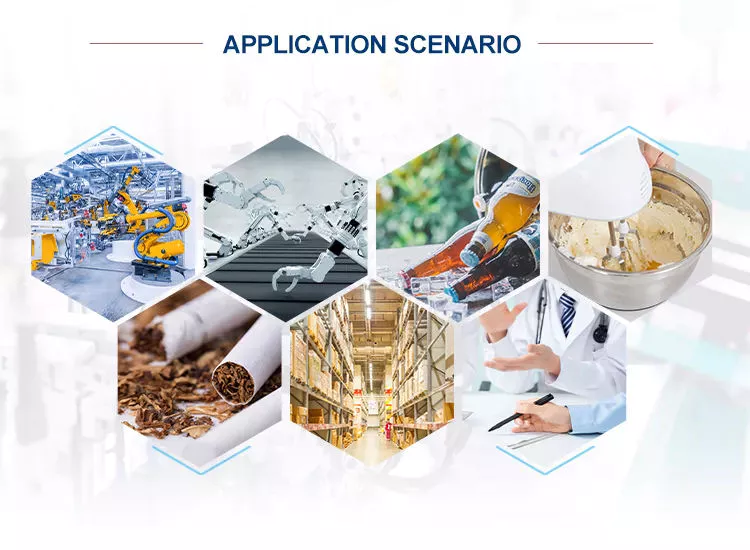 1 speed gearbox
Volkswagen Group Components manufactures the one speed gearbox. The gearbox has a high-performance electric drive motor that produces 310 Nm of torque over a wide speed range. Designed for maximum range, this gearbox uses a single gear for all driving situations. It is extremely quiet, too, and requires precision manufacturing. Volkswagen has also made it available in a reverse-gear configuration with power electronics. Volkswagen's ID.3 EV's e-drive motor is a perfect example of this.
The first part of the transmission corresponds to the even and odd gears, while the second part has the straighter gears. A single gear set can change between both modes. An intermediate gear set is also possible. A lastshelf gear can be formed by hydraulically betigte Lamellenkupplungen. Both types of gears can be exchanged between partial transmissions. The invention may furthermore include a transmission with the same gear ratios as the first part of the transmission.
Another variation of the one speed gearbox is the CVT. This type of gearbox has only one drive unit, which means it does not require a clutch or brake. Its power is derived from the torque generated by the Internal Combustion Engine at a particular speed. The engine cannot sustain such high torque levels above 5500 RPM, which will reduce the MPG. Also, raising the RPM will reduce the acceleration, and in severe cases may lead to an engine crash.
As the number of applications for a 1 speed gearbox increases, its design and functionality will continue to evolve. Bosch Rexroth has developed its eGFZ gearbox based on customer feedback. They are currently working on various pilot projects and hope to put it into production in the next few years. However, if you want to buy a 1 speed gearbox now, consider the benefits of a first-rate design.