Product Description
 OEM / ODM Service
Customized Design, Mold for Drawings .
Product Parameters
Name
Grey / Ductile Iron Casting
Material
Iron
Process
Sand Casting, Shell Casting, Deburring, Sandblasting, Machining, Heat Treatment, Leakage test, Surface treatment, etc.
Machining equipment
CNC, Lathe machine, Milling machine, Drilling machine, Grinding machine
Lead time
15-25 days, depending on the structure and size
Available software
Auto CAD, Solid work
Material standard
ISO, GB, ASTM, SAE, ISO, EN, DIN, JIS, BS
 
Surface treatment
Powder coating, Chrome plating, Painting, Sand blasting, Nickel Plating, Zinc Plating, Blacking, Polishing, Bluing, etc.
 
Machining equipment
CNC, Lathe machine, Milling machine, Drilling machine, Grinding machine
Quality control
The defective products rate is less 0.1%.
Application
Engine parts,Auto parts, Machinery Parts,Rail Train parts, Truck Parts,Tractor Parts,Construction Equipment ,Agriculture Equipment, Other industrial fields.
 
Detailed Photos

Customized design and production
Provide whole engineering solution, covering material, process, finish etc
Ductile iron(EN-GJS-400-18/450-10/500-7/600-3/700-2/800-2) and gray iron(EN-GJL-150/200/250/300/350) and so on. All available.
Precision machining, diverse heat treatment process and rich surface treatment(Galvanized/Powder coating/KTL(/EPD)/Dacromet/Geomet) available.
Application:
1. Engine parts,
2. Auto parts,
3. Machinery Parts,
4. Rail Train parts,
5. Truck Parts,
6. Tractor Parts
7. Construction Equipment  
8. Agriculture Equipment,
9. Other industrial fields.
 
Company Profile
HangZhou Syncretic Machinery Co., Ltd. is an industrial and trade integrated company specializing in the manufacturing and marketing of castings.
Our company is headquartered in the beautiful port city of HangZhou, ZheJiang Province, and its factory is located in HangZhou City, ZheJiang Province. The factory was founded in 2001 and has a long history of over 20 years. Our company is mainly engaged in the casting and finishing of automobile, forklift, train and ship parts, including steel castings and ductile iron parts.
Work-shop
Further Production Process:
1. Machining equipment: CNC, Lathe machine, Milling machine, Drilling machine, Grinding machine, and so on;
2. Heat Treatment:  annealing, carbonization, tempering, quench, normalization and surface tempering
3. Surface treatment: Powder coating, Chrome plating, Painting, Sand blasting, Nickel Plating, Zinc Plating, Blacking, Polishing, Bluing, etc.
Tooling & Mould:
1. Mould life: usually semi-permanent.  
2. Tooling Leadtime: 15-25 days, depending on the structure and size.
3. Tooling & mould maintenance: Be responsible by HangZhou Syncretic Machinery Co., Ltd
OEM and ODM service
"No compromise" philosohpy in quality control.
20,000 tons per year of casting capacity, More than 20 years foundry history !
Quality control:
1. Quality control: The defective products rate is less 0.1%.
2. Sample and pilot run will be given 100% inspection during production and before shipment, Sample check for mass production according to ISDO standard or customer requirements
3. Test equipment: Spectrum Analyzer, CMM, Hardness test equipment, Tension test machine;
4. After-sales services are available.
5. Quality situation can be traceable.
 
Certifications
"No compromise" philosohpy in quality control.
 20,000 tons per year of casting capacity, More than 20 years foundry history.
ISO9001 and TS 16949 certified 
 
Packaging & Shipping
Short leadtime for toolings(7~10 days) and samples (3~5 days) !
Client visit
               
                     We are always at your service,,Come and contact us! 
FAQ
 1.What about your quality?
All of our products have good quality. Each casting is processed through our QC staff with inspection records for every shipment. To guarantee the correct material specification and right mechanical properties, we have chemical analysis equipment, hardness tester, and tensile strength machine.
2. What is your payment term?
Usually we use TT payment, and the prepayment proportion is determined according to the order quantity, but mold and sample cost need to be paid in advance.
 
3. What's your delivery time ?
The sample delivery time is generally about 10 days, and the order delivery period is determined by the order volume
4. What is your quotation element?
Design drawing (including material, weight, process, etc.) or sample, order quantity
 
5. Do you accept the 3D drawings?
We accept 3D drawings. Software for specification drawings: Auto CAD, CZPT work
| | |
| --- | --- |
| Casting Method: | Sand/Die/Investment Casting/ |
| Casting Form Material: | as Required |
| Casting Metal: | Iron/Steel/Aluminum/Alloy Steel/Stainless Steel |
| Casting Form Usage Count: | Permanent |
| Surface Treatment: | Powder Coating,Painting, Sand Blast |
| Surface Roughness: | Ra0.05-Ra12.5 |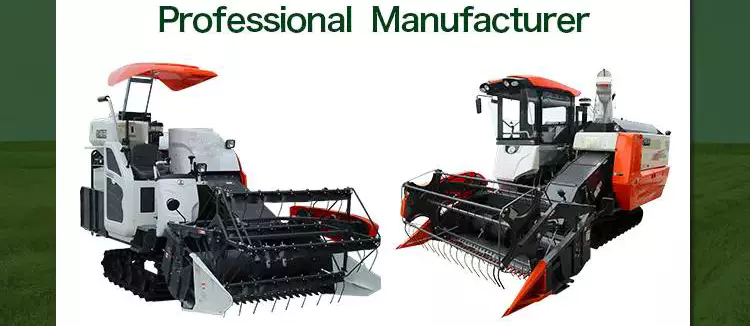 Benefits of Using a High-Quality Agricultural Gearbox
If you are in the market for an agricultural gearbox, then you should keep a few things in mind. A high-quality agricultural gearbox will have innovative technology and features to make your life easier. Despite all these features, you should not compromise on the ease of use. Before buying any agricultural gearbox, make sure that you are familiar with its features and functions. Read on to learn more. This article will help you choose the perfect gearbox for your specific needs.
Bevel gearboxes
Agricultural gearboxes play a vital role in the production of food. If they do not work properly, the demand for food will rise significantly, causing costly downtime and a failure to meet production goals. In addition, the gears can be worn out and cause significant losses for farmers. In such cases, high-quality gearboxes are essential for the production of food. Here are some benefits of using a high-quality bevel gearbox for agricultural applications:
Bevel gearboxes feature enclosed spiral or straight bevel gears to transmit rotational power to the drive shaft. Bevel gear drives are available in various horsepower capacities and ratios, and they can be installed at different angles. For example, CZPT Gearbox offers bevel gear drives whose bevel angles can reach 68 degrees for grain carts and 50 degrees for portable grain augers. These are suitable for agricultural machinery applications such as combines, tractors, and grain carts.
Premium Bevel gearboxes are available in many sizes, and are a cost-effective way to replace worn-out gears. Premium gearmotors are designed with a low backlash and are quiet while transferring power. The bevel gears are crafted from hardened stainless steel and feature non-magnetic shafts. Agricultural gearboxes are available in many types, and you can buy one that matches the exact specifications of your machinery.
A wide variety of applications for bevel gearboxes in agricultural machinery is important. Most implements and tractors have PTOs, which transmit high torque but only at slower speeds than standard 540 or 1000 rpm. A bevel gearbox is needed for these high-demand situations. They are not only used in agriculture, but are also used in wheel drives and massive torque low-speed applications.
Closed-loop seals
The installation of closed-loop seals in agricultural gearboxes has a number of advantages. For one thing, they isolate the gearbox from the atmosphere, which is essential for the safety of the equipment. A desiccant breather is not enough to protect the gearbox from water damage; closed-loop seals prevent water from entering the gearbox. In fact, a closed-loop elastomeric seal can prevent up to 90% of leakage.
The CZPT gearbox is available on the entire line of CZPT irrigation systems. It is designed to turn with the drive shaft, and it places seal lips inside a cavity filled with a high-temperature grease, which minimizes the possibility of dislocation. In addition, the CZPT gearbox features a sealed housing surrounded by an eight-year warranty. It is also compatible with mobile irrigation systems.
An agricultural gearbox is vital for the whole food chain, from the fields to the table. Even a small amount of downtime can affect production. It's important to invest in a gearbox that won't break down easily. A well-designed agricultural gearbox will last for decades and should be easy to access for maintenance. The following factors are important to consider when purchasing a gearbox.
A positive gear ratio in an agricultural gearbox is a prerequisite for smooth operation. In addition, closed-loop seals in agricultural gearboxes will prevent the wheels from slipping and provide a positive gear ratio. Another crucial component of an agricultural gearbox is a locking differential. This system helps to prevent the wheels from slipping, even in high-dust environments. The ZHEJIANG HONGYE AGRICULTURAL EQUIPMENT CO.,LTD company is a renowned manufacturer of agricultural gearboxes in China and has a pan-India presence. The company has been in the industry for over 15 years, and their products are renowned for their durability and performance.
Robustness
Robustness of agricultural gearbox is important for the agricultural industry. Low-speed equipment is prone to mechanical overload under demanding operating conditions, which can cause premature component wear and reduce equipment longevity. Especially susceptible are components that are belt-driven, chain-driven, or fan-driven. Proper installation of system components will extend the life of these heavy-duty machines and reduce the risk of costly downtime. To improve efficiency and productivity, agricultural gearboxes are used in these systems.
Agricultural gearboxes are used in machinery in remote and outdoor locations. They must be resilient to the various harsh conditions they face, including frequent washing down and constant moisture. They must also operate near-constantly, particularly during harvest time. Agricultural gearboxes must also be hygienic and reliable, ensuring that they serve their purpose without any complications. As a result, they must be robust and reliable.
Modern industrial activity seeks efficiency gains and reduced weight. The ruggedness of agricultural gearboxes has increased significantly over the past few decades. However, this efficiency is accompanied by an increased need for robust protection and increased energy efficiency. Synthetic base stocks can provide CZPT protection for all gearboxes and extend drain intervals. However, high maintenance costs and the impact of the COVID-19 pandemic may impede growth.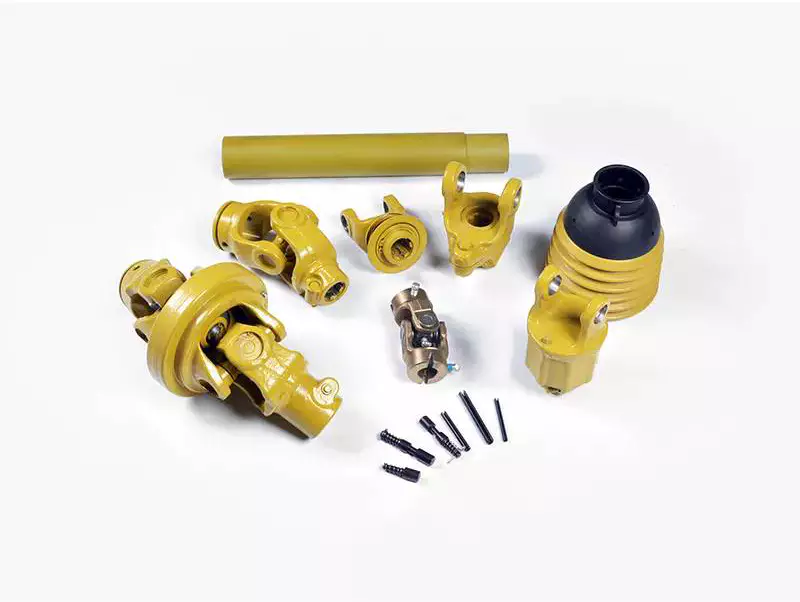 Durability
Agricultural gearboxes play a major role in the production of food and are essential in the entire process. With the increasing population and increasing need for food, crop cycles will get shorter and heavier, and the impact on gearboxes will only grow. As a result, farmers will need more quality replacement gearboxes to ensure the productivity of their operations. So, what makes an agricultural gearbox durable? Here are some important factors to consider when purchasing a quality unit.
Agricultural PTO gearboxes can be dual or single shaft models. Dual-shaft designs divert the power of the engine to an additional output shaft, while axle-facing designs mount between the engine and transmission and receive drive directly from the engine shaft. In this latter design, full engine power is transferred to the PTO, but the driveline needs to be modified to accommodate the additional output shaft. This means that the optimum gearbox size should be chosen depending on the use of the machine.
The transmission operating parameters of 44 tractors were tracked over a year. Different failure modes were identified, the load amplitude was calculated for each component, and the frequency of failure was calculated. In addition, a severe-damage profile was estimated from statistical analysis. Finally, the accelerated test schedule was determined by using an optimisation technique. It was set up to maximize the torque applied to each component. In addition to the transmission's overall durability, the gear tooth breakage was also observed.
A durable agricultural PTO gearbox is an essential tractor component. CZPT Gearbox Company manufactures high-performance gear drives. They can reverse engineer an existing design or create a custom agricultural gearbox based on your specifications. Agricultural PTO gearboxes have many advantages over their manual counterparts. They allow a tractor to operate at the appropriate speed and torque without compromising the tractor's performance. They can also reduce the output speed, allowing the machine to maintain the proper speed.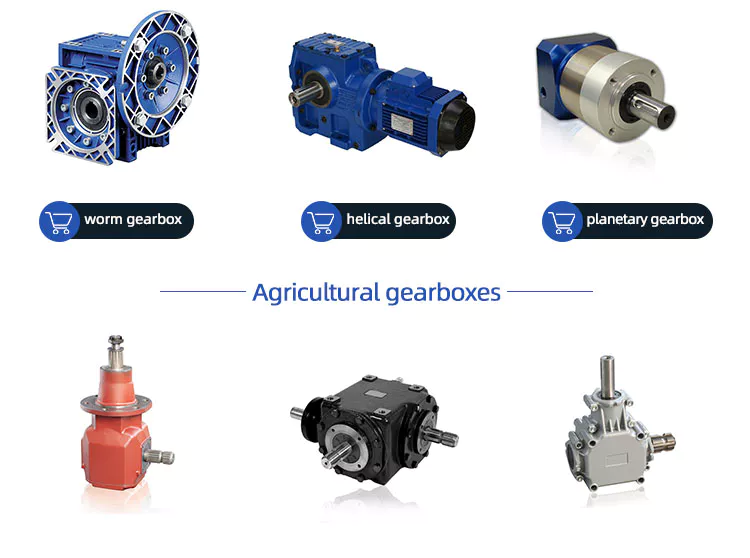 Cost
For optimum performance and reduced costs, a high-quality agricultural gearbox can help farmers make the most of their machines. An agricultural gearbox transmits power from the input shaft to the output shaft, facilitating changes in speed, direction, and rotation. The CZPT Gearbox Company is a leading manufacturer of high-performance agricultural gearboxes. Aside from offering a variety of standard gearboxes, engineers can custom-design and manufacture a gearbox for your specific needs.
With the CZPT marketplace, buyers from other countries can find a reliable, competitively priced Indian Agriculture Gearbox supplier. When selecting a supplier, buyers consider a range of factors, such as value for money, reliability, and past trade history. Agriculture Gearbox suppliers in India can be found in all major cities and states across the country. By choosing a distributor in India based on price and service quality, you can ensure your purchase will be of the highest quality and least costly.
While choosing an agricultural gearbox, look for one that is built to last. The functionality, mechanism, and materials of the device are all factors in determining how long a gearbox will work. Choose a long-lasting option so you won't have to purchase a replacement for it every few years. Also, look for a low-maintenance option. A low-maintenance gearbox will save you money over time.
While it is possible to rebuild a gearbox on your own, it's best to find a company that rebuilds gearboxes and parts. CZPT in New York will estimate the cost of rebuilding a gearbox for you. If you're not sure how much it will cost to rebuild your agricultural gearbox, they'll be happy to help you make a decision based on the details of your specific needs.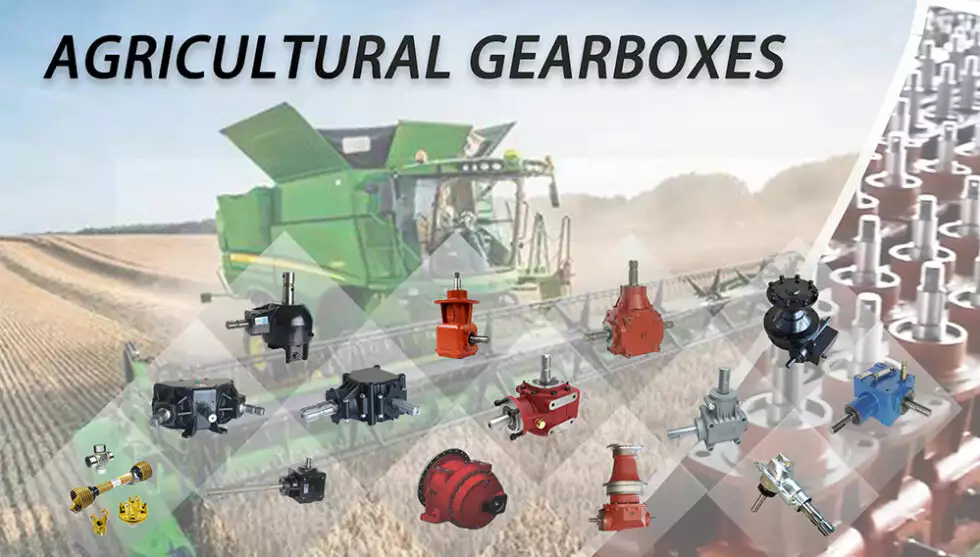 editor by CX 2023-05-15
Applicable Industries: when the motor needs speed reduction
Customized support: OEM
Gearing Arrangement: Worm
Output Torque: 8.0~54 N.M
Input Speed: 1400rpm
Output Speed: 14~280 rpm
Certification: CE, CCC
Packaging Details: 1pcs for 1 carton and several cartons for 1 wooden pallet
Port: NingBo port/ ZheJiang port/ UPS/ DHL/ TNT/ FedEX
Products Description NMRV series worm gearbox has 4 type input:1.hole input 2.shaft input3.hole input with a input shaft at another input side.4.shaft input with a input shaft at another input side. And NMRV series worm gearbox has many type of input flange.Please refer to the pictures below to select the type you want. For the outline drawing of NMRV040, please refer to the picture below Technical performance and selection reference
Motor power
Model
speed ratio
output speed
output toruqe
0.06kw 1400rpm
RV040
50
28rpm
13.0N.M
RV040
60
24rpm
14.0N.M
RV040
80
18rpm
17.0N.M
RV040
100
14rpm
20.0N.M
0.09kw1400rpm
RV040
50
28rpm
19.0N.M
RV040
60
24rpm
21.0N.M
RV040
80
18rpm
25.0N.M
RV040
100
14rpm
29.0N.M
0.12kw 1400rpm
RV040
20
70rpm
13.0N.M
RV040
25
56rpm
16.0N.M
RV040
30
47rpm
17.0N.M
RV040
40
35rpm
21.0N.M
RV040
50
28rpm
25.0N.M
RV040
60
24rpm
28.0N.M
RV040
80
18rpm
33.0N.M
RV040
100
14rpm
38.0N.M
0.18kw 1400rpm
RV040
15
94rpm
15.0N.M
RV040
20
70rpm
19.0N.M
RV040
25
56rpm
23.0N.M
RV040
30
47rpm
25.0N.M
RV040
40
35rpm
32.0N.M
RV040
50
28rpm
37.0N.M
RV040
60
24rpm
42.0N.M
0.25kw 1400rpm
RV040
5
280rpm
8.0N.M
RV040
7.5
186rpm
12.0N.M
RV040
10
140rpm
15.0N.M
RV040
15
94rpm
21.0N.M
RV040
20
70rpm
27.0N.M
RV040
25
56rpm
32.0N.M
RV040
30
47rpm
36.0N.M
RV040
40
35rpm
45.0N.M
0.37kw 1400rpm
RV040
5
280rpm
11.0N.M
RV040
7.5
186rpm
16.0N.M
RV040
10
140rpm
21.0N.M
RV040
15
94rpm
31.0N.M
RV040
20
70rpm
40.0N.M
RV040
25
56rpm
48.0N.M
RV040
30
47rpm
54.0N.M
Specification
Product name
RV040 worm gear speed reducer/worm gearbox
Ratio
5,7.5,10,15,20,25,30,40,50,60,80,100
Power
0.06~0.37KW
Color
Blue/Silver/Black or on Request
Weight
2.3Kg
Material
Housing : Aluminum alloy
The gear is made of carburized 20CrMnTi with good wear resistance and no noise
The wormwheel is Wheelhub cast iron QT500 and bronze ZQSn10-1
The wormshaft:steel 20Cr with a carburized surface and hardness of HRC60
Single unit input versions
SMRV : fitted for motor flanged coupling
SMRV-E : motor flanged coupling with worm extension shaft
SRV : with input shaft
SRV-E : with double extension worm shaft
Suitable motor pole
2pole, Best selling excavator rotary device gear box apply for pc56 pc56-7 mini excavator 4pole,6pole
Inch size
Available
Personal customization
Available
Extra service
OEM
Quality Assurance
1 year
Features
High precision, stable transmission and large output torque.Also meens high quality, long service life.
There are many cooling fins to realize rapid heat dissipation
Suitable for omni-directional installation
Can be easily mounted with various accessories like torque arms, different types of flanges, shafts and so on
Good rust resistance
We produce speed reducers in strict accordance with ISO9001 standard to provide our customers with high quality gearboxes at competitive prices. Our gearboxes are equipped with accessories from international famous brands, such as oil seal from CZPT brand,lubricant from Shell brand, and bearing from CZPT brand. The housing and gear are produced in our company under stringent quality control. All our products are available in large stocks, and we can also provide you with customized reducer solutions, pleasefeel confident to contact us. Market manager I'm Micxu,you can call me Mic.It's my pleasure to serve you. I also have more than 10 years of experience in gear unit sales.Please feel free to contact me.Email:micxu@sihaireducer.comSkype:micxu007@outlook.comChina Tel: 1366686425 Model selection recommendation form about RV series SMRV worm gearbox exploded view& name of parts Choice of lubricant Company profileHangZhou Sihai Machinery Co.,LTD. Focus on the research,design and manufacture of reducer more than 20 years.We have a professional team with excellent equipment, whether it is high temperature environment or as low as – 40 ℃, Custom Making Reducer Spur Gear 20CrMnTi High Precision Free Design Spur gear our technology can achieve, and can achieve seamless precision.There are many countries we have exported, such as Italy,Spain,Britain,Poland,Turkey,USA,Israel, India, Indonesia and other countries in the Middle East ,European and Asia. FAQ Q1:How to choose a speed reducer which meets our requirement?A1:Tell me the motor information , or provide the motor related parameter drawings, or take some clear pictures of the motor and related equipment to me. I'm appreciated if you can tell me what type of reducer you used originally.Q2:When is the best time to contact you?Anytime, I will reply you as soon as possible.E-mail:micxu@sihaireducer.comSkype:micxu007@outlook.comChina Tel: 136 6686 4295Q3:What's the quality of your products?A3:Quality is always the foundation of our company.I suggest you buy a sample to evaluate the quality.HangZhou Sihai Machinery Co.,Ltd.Engaged in research and development, design and production of reducer for more than 20 years.Q4. Do you offer any visiting?A4: Yes! Factory direct Aluminium Alloy worm geared reduc gear box motor reductor 220v Welcome!Notify me in advance.Q5. How long will it take for the lead time?A5: At the time we agreed
Types of Gearboxes Used in Wind Turbines
Many manufacturers of wind turbines have chosen different solutions for the drive train of the turbines. Most prefer gearboxes because of their durability. These have several design features that make them well suited to shocks, stresses and wear. Regardless of the type of gearbox used, continuous maintenance and monitoring can extend the lifespan of these machines. Performing these tasks regularly can help detect and resolve any problems before they become serious. Here are some of the problems associated with gearboxes.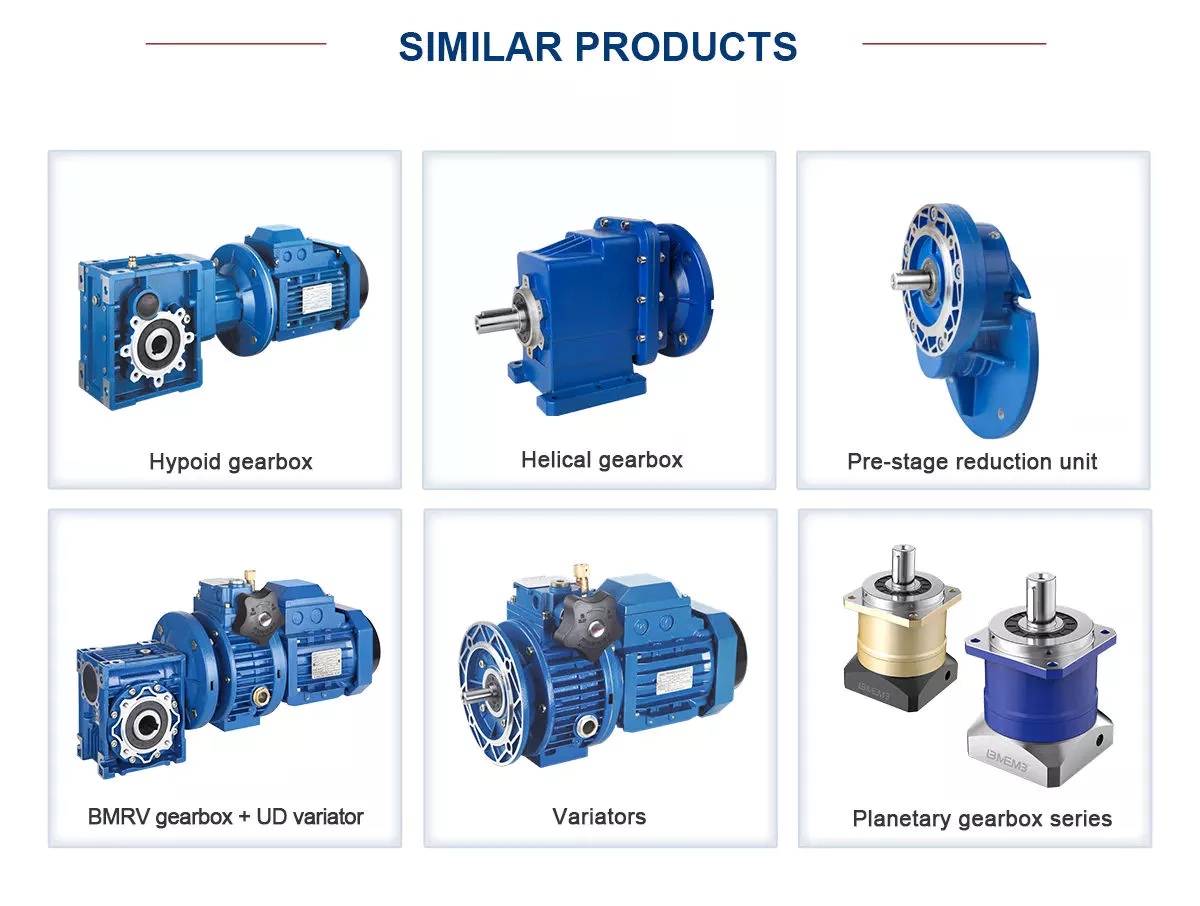 Coaxial helical gearbox
The R series helical inline gearbox is a high-quality speed reducer for heavy-duty industrial applications. These units are designed with increased power density in mind and are equipped with various cooling options. High-grade seals and lubricants help to increase efficiency and minimize thermal loading. They are ATEX-compliant. Their reversible modules are an excellent choice for high-speed applications, such as compressors, compressor blowers, and pumps.
The normal module set of helical gearbox is manufactured using the same tooth-cutting techniques as spur gears. This allows the production of higher-quality, more economical, and more compact helical gears. Although the performance of helical gears is lower than spur gears, they are durable and capable of transferring motion and power between two shafts. And because they are able to handle a much greater load, they are preferred for heavy-duty applications.
The main tooth form of a helical gearbox presents fixed velocity ratios, even if the center gap is not completely set. This requirement is sometimes referred to as the fundamental rule of gearing. A helical gearbox is similar to a set of paper spur gears, with the exception that the sections must stagger in opposite directions. There are two kinds of helical gears for parallel shafts: left-handed and right-handed.
The Industrial Gearbox market is segmented based on product type, application, and geography. The report analyzes the competitive scenario by segmenting the market by region, company, and type. Using this information, it estimates market size, revenue, and consumption. The report also features key information about COVID-19 and its impact on the overall industry. And it also provides a competitive landscape with industry-leading players.
Industrial gearboxes are integrated with devices and make automation processes more efficient and reliable. Increasing labor costs, shortage of skilled labor, and the ageing workforce are driving the demand for automation technologies. The industry requires newer and more advanced models and technologies to compete in the global market. You can use Coaxial helical gearbox in a variety of applications. Its benefits are endless. If you are looking for a reliable, high-performance industrial gearbox, CZPT can help you find it.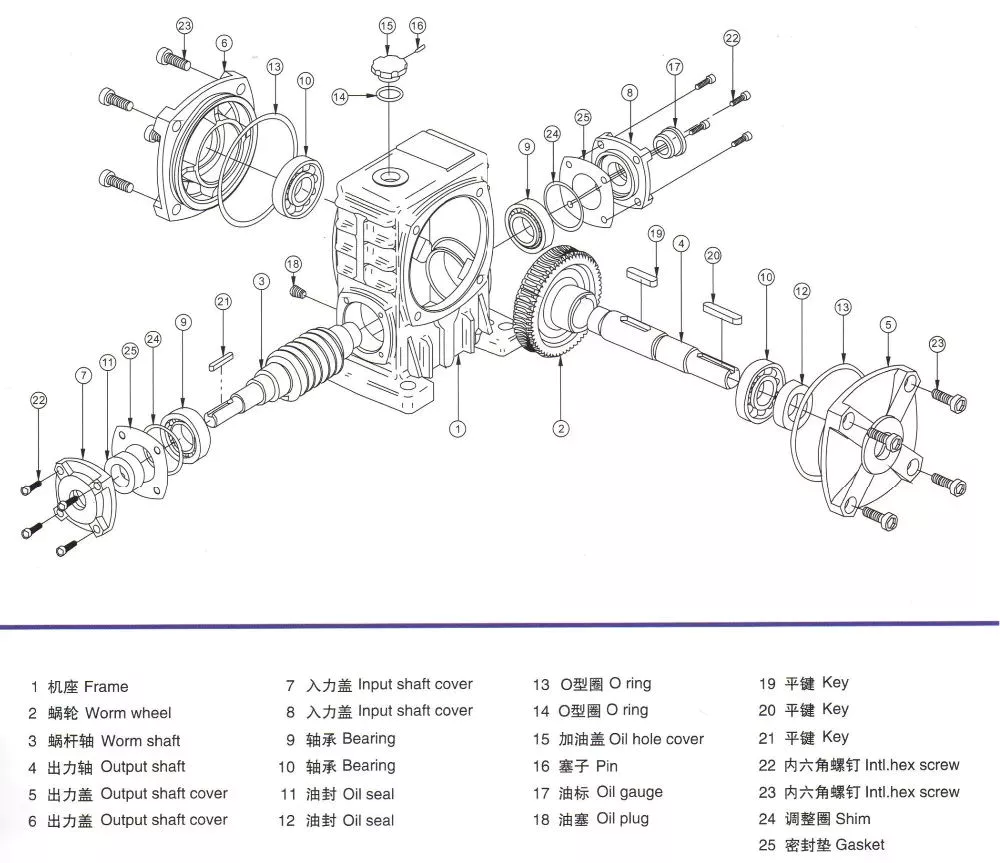 Worm reduction gearbox
As a general rule, larger center distance worm reduction gearboxes are more efficient than smaller ones. Worm gearboxes with 2.6-in. center distances start to lose efficiency as their ratios increase. Larger center distances tend to have higher efficiency than smaller ones. However, this difference may not always be enough to justify the higher investment. Worm gear reducers typically cost less than equivalent helical units.
The use of aluminum for worm reduction gearboxes is a popular choice for those involved in the manufacturing of Packaging Equipment. In addition to being lightweight, aluminum worm reduction gearboxes have high strength and rigidity. Manufacturers recommend this choice because of its high rigidity and durability. While purchasing aluminum worm reduction gearboxes, keep in mind that they are more expensive than steel versions. However, they have a longer lifespan and are highly resistant to wear.
The worm's helix angle is larger than a helical gear, which allows a much higher gear ratio. In addition, the worm's body is usually longer in the axial direction than helical gears. Worm reduction gears are often left-handed, and British or Indian standards are usually followed. The worm wheel is made of hardened alloy steel PB2-C, while the gearbox case is made of hardened alloy steel FG 220 or FG 250res.
The worms in a sacrificial system are relatively safe from wear. Instead, the softer wheel is the cause of most wear and tear. The oil analysis report for a sacrificial system shows low iron levels and high copper concentrations. However, if a worm reduction gearbox has a bad reputation, you should consider purchasing a new one. If the worm gears are in good condition, the gearbox is still a viable option for a new or replacement vehicle.
The advantages of a worm reduction gearbox are numerous. The worm gearbox is widely used in industrial settings, where it provides torque and speed reduction to move products. Worm gearboxes are also commonly used in automatic security gates, which will not run in reverse. Most security gates use two separate worm drives to keep the gate in the closed position. There are also many other uses for worm reducers. You can learn more about the benefits of worm gearboxes by reading below.
Stainless steel gearbox
Stainless steel gearboxes offer a number of advantages over standard gearboxes. They match the existing stainless motor design and cost 50 percent more on average. They have stainless output shafts and housings as well as corrosion resistant hardware and a food grade lubricant. Stainless steel gearboxes feature IP 65 sealing, Viton shaft seals at the input and output shafts, and a Buna o-ring between the housings. Stainless steel gearboxes also eliminate flat surfaces and allow for a cylindrical design.
Stainless steel gearboxes are more durable than traditional cast iron or epoxy-painted gearboxes. These gearboxes can withstand repeated washdown operations without damage. They also do not collect particles or bacteria. And because stainless steel does not corrode, stainless steel gearboxes can withstand harsh environments, such as oily or greasy environments. Because stainless steel gearboxes are corrosion-resistant, they require little maintenance. They are also easier to clean and maintain, resulting in fewer replacements and a longer life span for your gearbox.
Stainless steel gearboxes are a great choice for food and other industries that require high hygiene standards. In addition to its durability, stainless steel gearboxes are ideal for applications in environments that require high levels of humidity and water. They are also life-lubricated, and they can be supplied with food-grade oils or water. The CZPT Gears stainless gearbox is a versatile option for a variety of applications.
Stainless steel gearboxes offer superior corrosion protection and can withstand harsh environments. The stainless steel cover, housing, and external hardware ensure superior corrosion protection. If you have questions about the varying benefits of stainless steel gearboxes, contact a CZPT Gear sales representative to learn more about your options. And if you are not sure which type is right for your needs, contact a CZPT Gear sales representative to find the perfect solution for your business.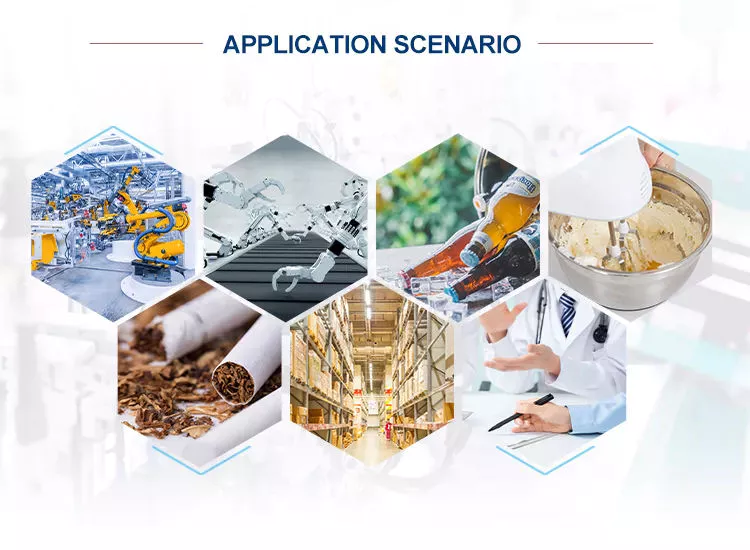 1 speed gearbox
Volkswagen Group Components manufactures the one speed gearbox. The gearbox has a high-performance electric drive motor that produces 310 Nm of torque over a wide speed range. Designed for maximum range, this gearbox uses a single gear for all driving situations. It is extremely quiet, too, and requires precision manufacturing. Volkswagen has also made it available in a reverse-gear configuration with power electronics. Volkswagen's ID.3 EV's e-drive motor is a perfect example of this.
The first part of the transmission corresponds to the even and odd gears, while the second part has the straighter gears. A single gear set can change between both modes. An intermediate gear set is also possible. A lastshelf gear can be formed by hydraulically betigte Lamellenkupplungen. Both types of gears can be exchanged between partial transmissions. The invention may furthermore include a transmission with the same gear ratios as the first part of the transmission.
Another variation of the one speed gearbox is the CVT. This type of gearbox has only one drive unit, which means it does not require a clutch or brake. Its power is derived from the torque generated by the Internal Combustion Engine at a particular speed. The engine cannot sustain such high torque levels above 5500 RPM, which will reduce the MPG. Also, raising the RPM will reduce the acceleration, and in severe cases may lead to an engine crash.
As the number of applications for a 1 speed gearbox increases, its design and functionality will continue to evolve. Bosch Rexroth has developed its eGFZ gearbox based on customer feedback. They are currently working on various pilot projects and hope to put it into production in the next few years. However, if you want to buy a 1 speed gearbox now, consider the benefits of a first-rate design.



Full use has been produced of all kinds of sophisticated methods and technologies to get to excelsior manufacturing. In 2000, EPG took the lead in attaining ISO14001 setting management certification and thereafter handed the inspection of clear generation and recycling economic system, successful the title of "Zhejiang Environmentally friendly Business". Our principal products are Needle Roller bearings, Cylindrical Roller Bearings, Rod conclude Bearings, Spherical basic bearings, Track roller Bearings for Guideway, Roller Bearings, Merge Bearings for forklifts, Drinking water Pump Bearings, SNR Vehicle Bearings and all kinds of Spherical Bearings. KPC Collection helical EPTT is a new era solution which made basing on the modular technique, It can be connected respectively with motors such as IEC stXiHu (West EPT) Dis.Hu (West EPT) Dis.rd motor, brake motor, explosion-proof motor, frequency motor, servo motor and so on. EPTT from .12kw to2.2kw, ratio from 3.sixty six to fifty four.00, Max torque 200Nm.It can be join discretionary(foot or flange) and use multi-mounting positions accordingly. This solution is commonly used in textile, foodstuff, EPTTrage,tobacco, EPT EPTT fields,and so on.
Merchandise Traits
Modular building
EPT efficiency
Precise grinding, minimal noise
Compact structural design and style
Univeral mounting
Aluminium housing, ligEPTT in excess weight
EPTTize and grinding hardened EPTs, tough
Multi-structure, can be combined in different varieties to satisfy numerous EPTT problem
Set up:
Output Flange-mounted

Types:
KPCF..P(Output Flange-mounted):KPCF02P

EPTT Picking TABLES
KPC02..
n1=1400r/min
200Nm
n2
M2max
Fr2
i
Proportion
63B5
71B5/B14
80B5/B14
90B5/B14
[r/min]
[Nm]
[N]
26
two hundred
4500
54.00*
54/1
30
200
4500
46.forty six*
3717/eighty
34
200
4500
40.60*
203/5
39
two hundred
4270
35.91*
3591/100
forty eight
two hundred
3970
28.88*
231/eight
59
200
3730
23.eighty five*
477/twenty
70
two hundred
3520
20.08*
3213/one hundred sixty
eighty two
one hundred forty
3330
seventeen.ten
3009/176
95
two hundred
3180
14.eighty one*
2961/two hundred
106
a hundred and forty
3060
thirteen.21
2907/220
116
two hundred
2970
12.05
1386/one hundred fifteen
141
200
2780
9.ninety three
2583/260
159
a hundred and twenty
2670
8.seventy eight
2703/308
189
a hundred and twenty
2520
7.39
2601/352
257
100
2280
5.forty five
2397/440
316
one hundred
2120
four.43
102/23
383
eighty
1990
3.sixty six
2091/572
Organization Short INTRODUCTION:
We are a specialist EPTT maker found in EPTTizhou, EPTT province.
Our foremost products is total assortment of RV571-one hundred fifty worm EPTTs , also supplied hypoid helical EPTT, Personal computer models, UDL Variators and AC EPTs.
EPT are commonly employed for programs these kinds of as: foodstuffs, EPT, EPTT, substances, pharmacy, plastics, paper-creating, construction EPTTry, metallurgic EPT, environmental safety engineering, and all varieties of automatic strains, and assembly strains.
With quickly supply, excellent right after-revenue support, EPTd making faXiHu (West EPT) Dis.Hu (West EPT) Dis.ty, our products market properly both at home and abroad. We have exported our EPTTs to SouthEPT Asia, EPTern Europe and the Center EPT and so on.Our aim is to deveXiHu (West EPT) Dis.Hu (West EPT) Dis. and innovate on the foundation of substantial high quality, and EPT a excellent reputation for EPTTs.

WORKSHOP:


EXHIBITIONS:

FAQ:

1.Q:Can you make as per consumer drawing?
A: Yes, we supply EPT provider for consumers appropriately. We can use customer's nameplate for EPTTes.
2.Q:What is your terms of payment ?
A: 30% deposit just before manufacturing,balance T/T before shipping and delivery.
3.Q:Are you a investing company or maker?
A:We are a manufacurer with EPTd equipment and seasoned staff.
4.Q:What is your production ability?
A:8000-9000 PCS/Month
4.Q:What is your MOQ?
A: 1 pcs
5.Q:Free sample is available or not?
A:Sure, we can source free sample if buyer agree to spend for the courier EPT
six.Q:Do you have any certificate?
A:Of course, we have CE certification and SGS certificate report.
Speak to details:
Ms Lingel Pan

For any questions just really feel free of charge ton contact me. Many thanks for your type focus to our organization!