Product Description
 OEM / ODM Service
Customized Design, Mold for Drawings .
Product Parameters
Name
Grey / Ductile Iron Casting
Material
Iron
Process
Sand Casting, Shell Casting, Deburring, Sandblasting, Machining, Heat Treatment, Leakage test, Surface treatment, etc.
Machining equipment
CNC, Lathe machine, Milling machine, Drilling machine, Grinding machine
Lead time
15-25 days, depending on the structure and size
Available software
Auto CAD, Solid work
Material standard
ISO, GB, ASTM, SAE, ISO, EN, DIN, JIS, BS
 
Surface treatment
Powder coating, Chrome plating, Painting, Sand blasting, Nickel Plating, Zinc Plating, Blacking, Polishing, Bluing, etc.
 
Machining equipment
CNC, Lathe machine, Milling machine, Drilling machine, Grinding machine
Quality control
The defective products rate is less 0.1%.
Application
Engine parts,Auto parts, Machinery Parts,Rail Train parts, Truck Parts,Tractor Parts,Construction Equipment ,Agriculture Equipment, Other industrial fields.
 
Detailed Photos

Customized design and production
Provide whole engineering solution, covering material, process, finish etc
Ductile iron(EN-GJS-400-18/450-10/500-7/600-3/700-2/800-2) and gray iron(EN-GJL-150/200/250/300/350) and so on. All available.
Precision machining, diverse heat treatment process and rich surface treatment(Galvanized/Powder coating/KTL(/EPD)/Dacromet/Geomet) available.
Application:
1. Engine parts,
2. Auto parts,
3. Machinery Parts,
4. Rail Train parts,
5. Truck Parts,
6. Tractor Parts
7. Construction Equipment  
8. Agriculture Equipment,
9. Other industrial fields.
 
Company Profile
HangZhou Syncretic Machinery Co., Ltd. is an industrial and trade integrated company specializing in the manufacturing and marketing of castings.
Our company is headquartered in the beautiful port city of HangZhou, ZheJiang Province, and its factory is located in HangZhou City, ZheJiang Province. The factory was founded in 2001 and has a long history of over 20 years. Our company is mainly engaged in the casting and finishing of automobile, forklift, train and ship parts, including steel castings and ductile iron parts.
Work-shop
Further Production Process:
1. Machining equipment: CNC, Lathe machine, Milling machine, Drilling machine, Grinding machine, and so on;
2. Heat Treatment:  annealing, carbonization, tempering, quench, normalization and surface tempering
3. Surface treatment: Powder coating, Chrome plating, Painting, Sand blasting, Nickel Plating, Zinc Plating, Blacking, Polishing, Bluing, etc.
Tooling & Mould:
1. Mould life: usually semi-permanent.  
2. Tooling Leadtime: 15-25 days, depending on the structure and size.
3. Tooling & mould maintenance: Be responsible by HangZhou Syncretic Machinery Co., Ltd
OEM and ODM service
"No compromise" philosohpy in quality control.
20,000 tons per year of casting capacity, More than 20 years foundry history !
Quality control:
1. Quality control: The defective products rate is less 0.1%.
2. Sample and pilot run will be given 100% inspection during production and before shipment, Sample check for mass production according to ISDO standard or customer requirements
3. Test equipment: Spectrum Analyzer, CMM, Hardness test equipment, Tension test machine;
4. After-sales services are available.
5. Quality situation can be traceable.
 
Certifications
"No compromise" philosohpy in quality control.
 20,000 tons per year of casting capacity, More than 20 years foundry history.
ISO9001 and TS 16949 certified 
 
Packaging & Shipping
Short leadtime for toolings(7~10 days) and samples (3~5 days) !
Client visit
               
                     We are always at your service,,Come and contact us! 
FAQ
 1.What about your quality?
All of our products have good quality. Each casting is processed through our QC staff with inspection records for every shipment. To guarantee the correct material specification and right mechanical properties, we have chemical analysis equipment, hardness tester, and tensile strength machine.
2. What is your payment term?
Usually we use TT payment, and the prepayment proportion is determined according to the order quantity, but mold and sample cost need to be paid in advance.
 
3. What's your delivery time ?
The sample delivery time is generally about 10 days, and the order delivery period is determined by the order volume
4. What is your quotation element?
Design drawing (including material, weight, process, etc.) or sample, order quantity
 
5. Do you accept the 3D drawings?
We accept 3D drawings. Software for specification drawings: Auto CAD, CZPT work
| | |
| --- | --- |
| Casting Method: | Sand/Die/Investment Casting/ |
| Casting Form Material: | as Required |
| Casting Metal: | Iron/Steel/Aluminum/Alloy Steel/Stainless Steel |
| Casting Form Usage Count: | Permanent |
| Surface Treatment: | Powder Coating,Painting, Sand Blast |
| Surface Roughness: | Ra0.05-Ra12.5 |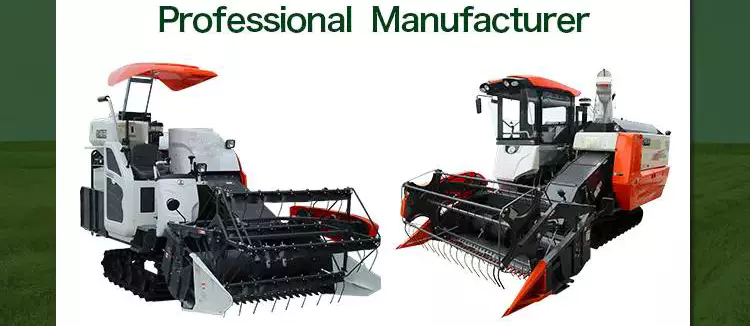 Benefits of Using a High-Quality Agricultural Gearbox
If you are in the market for an agricultural gearbox, then you should keep a few things in mind. A high-quality agricultural gearbox will have innovative technology and features to make your life easier. Despite all these features, you should not compromise on the ease of use. Before buying any agricultural gearbox, make sure that you are familiar with its features and functions. Read on to learn more. This article will help you choose the perfect gearbox for your specific needs.
Bevel gearboxes
Agricultural gearboxes play a vital role in the production of food. If they do not work properly, the demand for food will rise significantly, causing costly downtime and a failure to meet production goals. In addition, the gears can be worn out and cause significant losses for farmers. In such cases, high-quality gearboxes are essential for the production of food. Here are some benefits of using a high-quality bevel gearbox for agricultural applications:
Bevel gearboxes feature enclosed spiral or straight bevel gears to transmit rotational power to the drive shaft. Bevel gear drives are available in various horsepower capacities and ratios, and they can be installed at different angles. For example, CZPT Gearbox offers bevel gear drives whose bevel angles can reach 68 degrees for grain carts and 50 degrees for portable grain augers. These are suitable for agricultural machinery applications such as combines, tractors, and grain carts.
Premium Bevel gearboxes are available in many sizes, and are a cost-effective way to replace worn-out gears. Premium gearmotors are designed with a low backlash and are quiet while transferring power. The bevel gears are crafted from hardened stainless steel and feature non-magnetic shafts. Agricultural gearboxes are available in many types, and you can buy one that matches the exact specifications of your machinery.
A wide variety of applications for bevel gearboxes in agricultural machinery is important. Most implements and tractors have PTOs, which transmit high torque but only at slower speeds than standard 540 or 1000 rpm. A bevel gearbox is needed for these high-demand situations. They are not only used in agriculture, but are also used in wheel drives and massive torque low-speed applications.
Closed-loop seals
The installation of closed-loop seals in agricultural gearboxes has a number of advantages. For one thing, they isolate the gearbox from the atmosphere, which is essential for the safety of the equipment. A desiccant breather is not enough to protect the gearbox from water damage; closed-loop seals prevent water from entering the gearbox. In fact, a closed-loop elastomeric seal can prevent up to 90% of leakage.
The CZPT gearbox is available on the entire line of CZPT irrigation systems. It is designed to turn with the drive shaft, and it places seal lips inside a cavity filled with a high-temperature grease, which minimizes the possibility of dislocation. In addition, the CZPT gearbox features a sealed housing surrounded by an eight-year warranty. It is also compatible with mobile irrigation systems.
An agricultural gearbox is vital for the whole food chain, from the fields to the table. Even a small amount of downtime can affect production. It's important to invest in a gearbox that won't break down easily. A well-designed agricultural gearbox will last for decades and should be easy to access for maintenance. The following factors are important to consider when purchasing a gearbox.
A positive gear ratio in an agricultural gearbox is a prerequisite for smooth operation. In addition, closed-loop seals in agricultural gearboxes will prevent the wheels from slipping and provide a positive gear ratio. Another crucial component of an agricultural gearbox is a locking differential. This system helps to prevent the wheels from slipping, even in high-dust environments. The ZHEJIANG HONGYE AGRICULTURAL EQUIPMENT CO.,LTD company is a renowned manufacturer of agricultural gearboxes in China and has a pan-India presence. The company has been in the industry for over 15 years, and their products are renowned for their durability and performance.
Robustness
Robustness of agricultural gearbox is important for the agricultural industry. Low-speed equipment is prone to mechanical overload under demanding operating conditions, which can cause premature component wear and reduce equipment longevity. Especially susceptible are components that are belt-driven, chain-driven, or fan-driven. Proper installation of system components will extend the life of these heavy-duty machines and reduce the risk of costly downtime. To improve efficiency and productivity, agricultural gearboxes are used in these systems.
Agricultural gearboxes are used in machinery in remote and outdoor locations. They must be resilient to the various harsh conditions they face, including frequent washing down and constant moisture. They must also operate near-constantly, particularly during harvest time. Agricultural gearboxes must also be hygienic and reliable, ensuring that they serve their purpose without any complications. As a result, they must be robust and reliable.
Modern industrial activity seeks efficiency gains and reduced weight. The ruggedness of agricultural gearboxes has increased significantly over the past few decades. However, this efficiency is accompanied by an increased need for robust protection and increased energy efficiency. Synthetic base stocks can provide CZPT protection for all gearboxes and extend drain intervals. However, high maintenance costs and the impact of the COVID-19 pandemic may impede growth.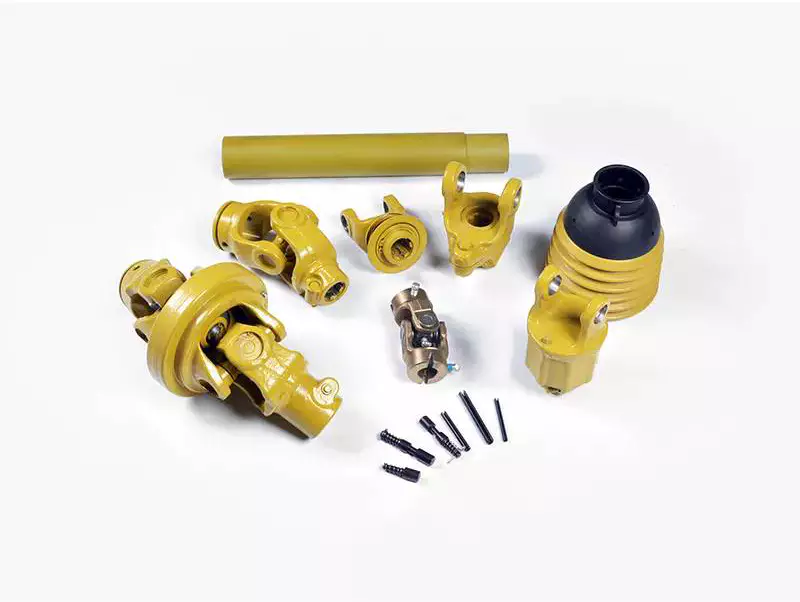 Durability
Agricultural gearboxes play a major role in the production of food and are essential in the entire process. With the increasing population and increasing need for food, crop cycles will get shorter and heavier, and the impact on gearboxes will only grow. As a result, farmers will need more quality replacement gearboxes to ensure the productivity of their operations. So, what makes an agricultural gearbox durable? Here are some important factors to consider when purchasing a quality unit.
Agricultural PTO gearboxes can be dual or single shaft models. Dual-shaft designs divert the power of the engine to an additional output shaft, while axle-facing designs mount between the engine and transmission and receive drive directly from the engine shaft. In this latter design, full engine power is transferred to the PTO, but the driveline needs to be modified to accommodate the additional output shaft. This means that the optimum gearbox size should be chosen depending on the use of the machine.
The transmission operating parameters of 44 tractors were tracked over a year. Different failure modes were identified, the load amplitude was calculated for each component, and the frequency of failure was calculated. In addition, a severe-damage profile was estimated from statistical analysis. Finally, the accelerated test schedule was determined by using an optimisation technique. It was set up to maximize the torque applied to each component. In addition to the transmission's overall durability, the gear tooth breakage was also observed.
A durable agricultural PTO gearbox is an essential tractor component. CZPT Gearbox Company manufactures high-performance gear drives. They can reverse engineer an existing design or create a custom agricultural gearbox based on your specifications. Agricultural PTO gearboxes have many advantages over their manual counterparts. They allow a tractor to operate at the appropriate speed and torque without compromising the tractor's performance. They can also reduce the output speed, allowing the machine to maintain the proper speed.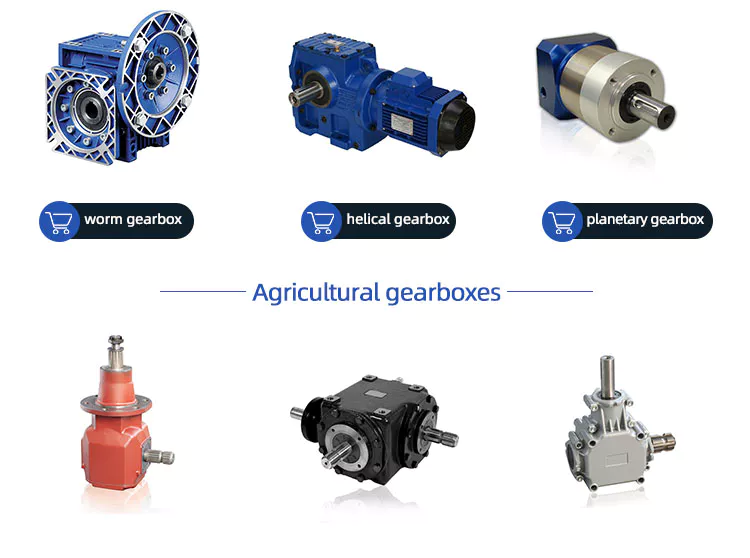 Cost
For optimum performance and reduced costs, a high-quality agricultural gearbox can help farmers make the most of their machines. An agricultural gearbox transmits power from the input shaft to the output shaft, facilitating changes in speed, direction, and rotation. The CZPT Gearbox Company is a leading manufacturer of high-performance agricultural gearboxes. Aside from offering a variety of standard gearboxes, engineers can custom-design and manufacture a gearbox for your specific needs.
With the CZPT marketplace, buyers from other countries can find a reliable, competitively priced Indian Agriculture Gearbox supplier. When selecting a supplier, buyers consider a range of factors, such as value for money, reliability, and past trade history. Agriculture Gearbox suppliers in India can be found in all major cities and states across the country. By choosing a distributor in India based on price and service quality, you can ensure your purchase will be of the highest quality and least costly.
While choosing an agricultural gearbox, look for one that is built to last. The functionality, mechanism, and materials of the device are all factors in determining how long a gearbox will work. Choose a long-lasting option so you won't have to purchase a replacement for it every few years. Also, look for a low-maintenance option. A low-maintenance gearbox will save you money over time.
While it is possible to rebuild a gearbox on your own, it's best to find a company that rebuilds gearboxes and parts. CZPT in New York will estimate the cost of rebuilding a gearbox for you. If you're not sure how much it will cost to rebuild your agricultural gearbox, they'll be happy to help you make a decision based on the details of your specific needs.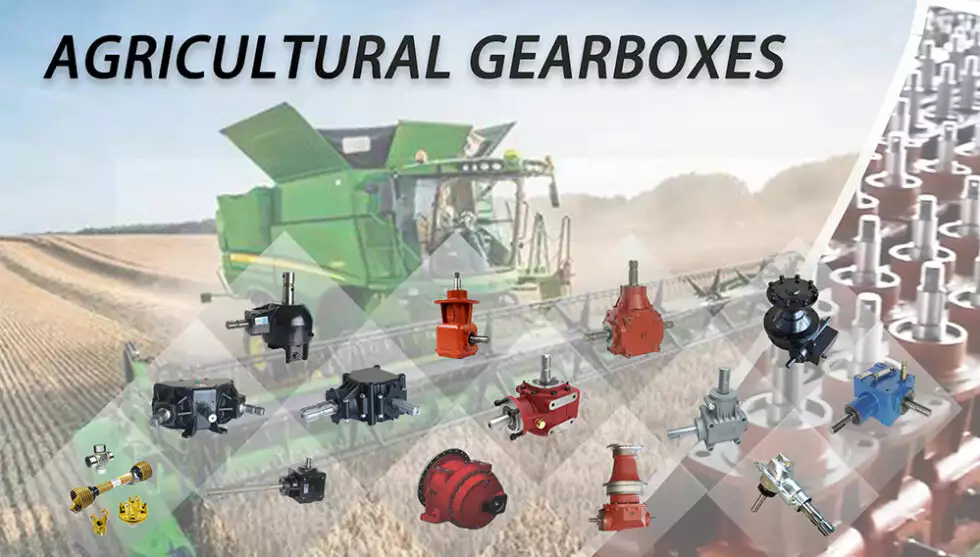 editor by CX 2023-05-15
Applicable Industries: Machinery Repair Shops
Gearing Arrangement: Other
Output Torque: Other
Input Speed: Other
Output Speed: Other
Car Make: truck
Model Number: 36218-87612
Material: SCM415
Heat treatment: HRC60-62
Teeth: 27T/37T
Size: Standard Size
Packaging Details: STHangZhouRD OR CUSTOMIZED PACKING
Port: ANY PORT IN ZheJiang
Motor Gear Box Transfer Truck Transmission Gearbox
| | |
| --- | --- |
| Brand Name | Sunupmaster |
| OEM Number | 36218-87612 |
| Size | 110mm*33mm |
| Car Make | truck |
| Place of Origin | ZheJiang |
Production & QCWe keep developing new designs and products for every coming season, choose the best quality raw materials, and perform strict quality control for our production lines.
CertificationsPatent
Our Service
OUR SERVICES :1) Quality & Service : We take care of the product quality in order to provide good service to our customers.2) Price : In order to serve more better to our customer we are always finding the way to reduce the price.3) Special Service : In this competitive world we always provide a promotion offers to our customer so our customer can CZPT to save a good amount.Our CompanySunup Master is growing strong and excelling because of the fully support and encouragement from our customers and business partners in ZheJiang and other countries. In order to meet the needs of our customers, we change our location to the Taichung Industrial Zone in 1993.
We participate the major exhibitions around the world and understand the trend of products and invest sources to develop.In the professional field, we have leading position and develop excellent products for choices.
Packing & DeliveryWe can design your own custom boxes and packaging, send us an inquiry now!
This is our main Packing & Delivery standards. Please feel free to contact us.
FAQQ:Can we get a sample?
A: Yes. Please contact with us and make sure what sample do you need. Q: Can I have our own logo on the products? A: Yes. It is no problem to have your own logo on the products. Please contact with us to make sure the detailed at work before placing order. Q: Can I customize our own products? A: Yes. It is no problem to customize your own products.Please contact with us to make sure the detailed at work before placing order. Q: What is your MOQ requirement? A: It depends on the products, please feel free to contact with us. Q: What about the leading time? A: It depends. Please confirm the exact delivery time with us as different products and different quantity will have different leading time. In general, the leading time is about 45 to 60 days. Q: How about the packing and shipping? A: Normally, we have carton and foam in it for packaging.If you have any other specific requirements, please feel free to contact with us. Q: What is your Payment Terms? A: 30% down payment; the rest T/T before shipment.
How to Select a Gearbox
When you drive your vehicle, the gearbox provides you with traction and speed. The lower gear provides the most traction, while the higher gear has the most speed. Selecting the right gear for your driving conditions will help you maximize both. The right gearing will vary based on road conditions, load, and speed. Short gearing will accelerate you more quickly, while tall gearing will increase top speed. However, you should understand how to use the gearbox before driving.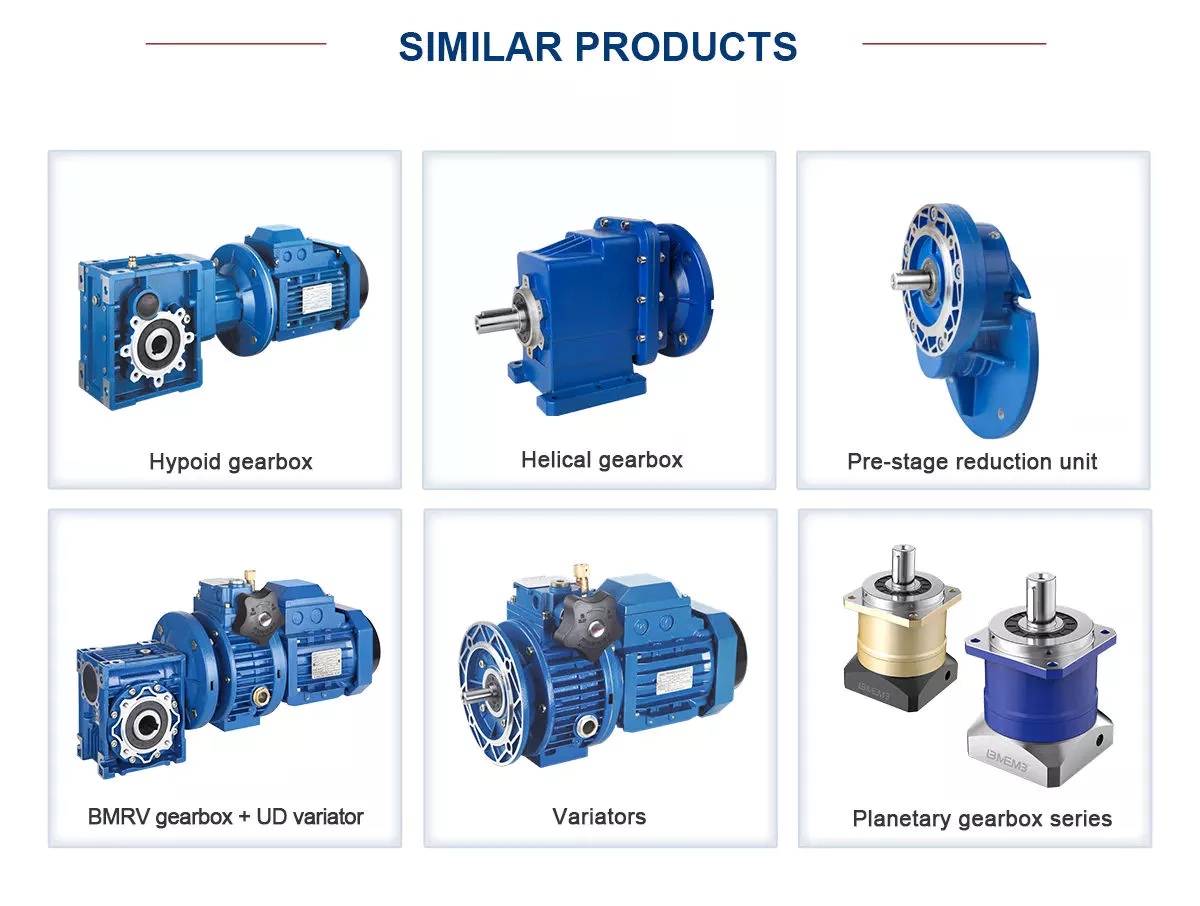 Function
The function of the gearbox is to transmit rotational energy to the machine's drive train. The ratio between input and output torque is the ratio of the torque to the speed of rotation. Gearboxes have many different functions. A gearbox may have multiple functions or one function that is used to drive several other machines. If one gear is not turning, the other will be able to turn the gearbox. This is where the gearbox gets its name.
The pitch-controlled system has an equal number of failure modes as the electrical system, accounting for a large proportion of the longest machine downtime and halt time. The relationship between mechanisms and faults is not easily modeled mathematically. Failure modes of gearboxes are shown in Fig. 3. A gearbox's true service life is six to eight years. However, a gearbox's fault detection process must be developed as mature technology is required to reduce the downtime and avoid catastrophic incidents.
A gearbox is a vital piece of machinery. It processes energy produced by an engine to move the machine's parts. A gearbox's efficiency depends on how efficiently it transfers energy. The higher the ratio, the more torque is transferred to the wheels. It is a common component of bicycles, cars, and a variety of other devices. Its four major functions include:
In addition to ensuring gearbox reliability, a gearbox's maintainability should be evaluated in the design phase. Maintainability considerations should be integrated into the gearbox design, such as the type of spare parts available. An appropriate maintenance regime will also determine how often to replace or repair specific parts. A proper maintenance procedure will also ensure that the gearbox is accessible. Whether it is easy to access or difficult to reach, accessibility is essential.
Purpose
A car's transmission connects the engine to the wheels, allowing a higher-speed crankshaft to provide leverage. High-torque engines are necessary for the vehicle's starting, acceleration, and meeting road resistance. The gearbox reduces the engine's speed and provides torque variations at the wheels. The transmission also provides reversing power, making it possible to move the vehicle backwards and forwards.
Gears transmit power from one shaft to another. The size of the gears and number of teeth determine the amount of torque the unit can transmit. A higher gear ratio means more torque, but slower speed. The gearbox's lever moves the engaging part on the shaft. The lever also slides the gears and synchronizers into place. If the lever slips to the left or right, the engine operates in second gear.
Gearboxes need to be closely monitored to reduce the likelihood of premature failure. Various tests are available to detect defective gear teeth and increase machine reliability. Figure 1.11(a) and (b) show a gearbox with 18 teeth and a 1.5:1 transmission ratio. The input shaft is connected to a sheave and drives a "V" belt. This transmission ratio allows the gearbox to reduce the speed of the motor, while increasing torque and reducing output speed.
When it comes to speed reduction, gear box is the most common method for reducing motor torque. The torque output is directly proportional to the volume of the motor. A small gearbox, for example, can produce as much torque as a large motor with the same output speed. The same holds true for the reverse. There are hybrid drives and in-line gearboxes. Regardless of the type, knowing about the functions of a gearbox will make it easier to choose the right one for your specific application.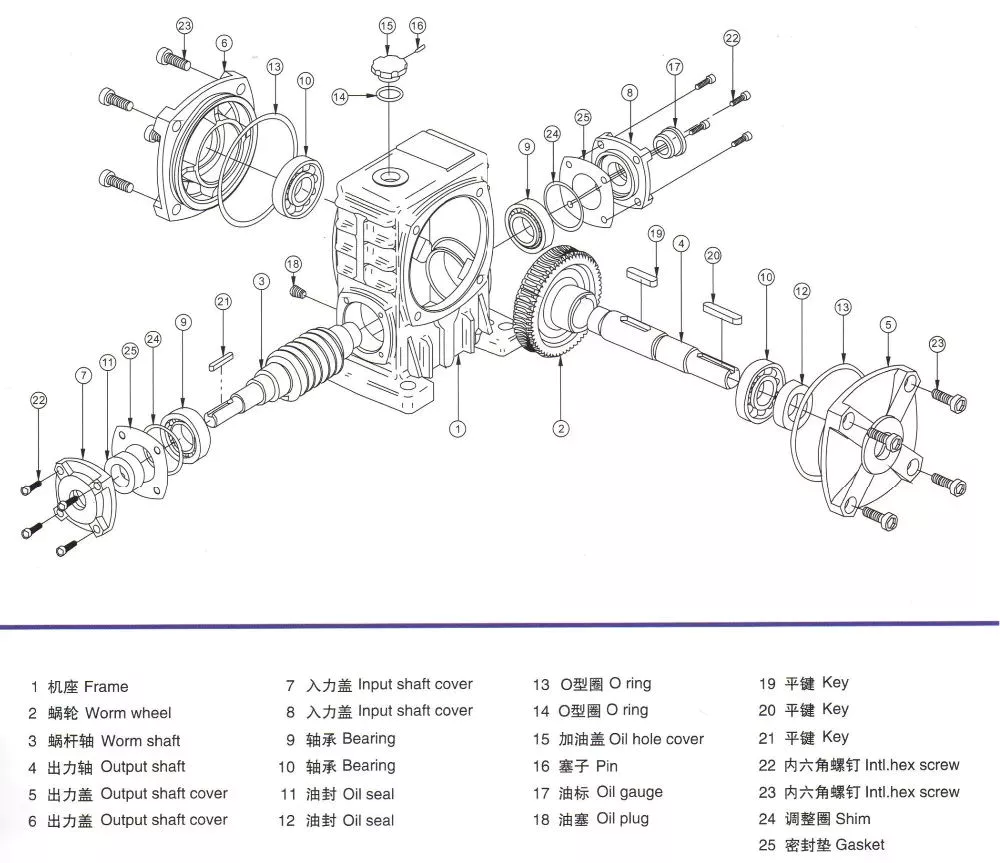 Application
When selecting a gearbox, the service factor must be considered. Service factor is the difference between the actual capacity of the gearbox and the value required by the application. Additional requirements for the gearbox may result in premature seal wear or overheating. The service factor should be as low as possible, as it could be the difference between the lifetime of the gearbox and its failure. In some cases, a gearbox's service factor can be as high as 1.4, which is sufficient for most industrial applications.
China dominates the renewable energy industry, with the largest installed capacity of 1000 gigawatts and more than 2000 terawatt hours of electricity generated each year. The growth in these sectors is expected to increase the demand for gearboxes. For example, in China, wind and hydropower energy production are the major components of wind and solar power plants. The increased installation capacity indicates increased use of gearboxes for these industries. A gearbox that is not suitable for its application will not be functional, which may be detrimental to the production of products in the country.
A gearbox can be mounted in one of four different positions. The first three positions are concentric, parallel, or right angle, and the fourth position is shaft mount. A shaft mount gearbox is typically used in applications where the motor can't be mounted via a foot. These positions are discussed in more detail below. Choosing the correct gearbox is essential in your business, but remember that a well-designed gearbox will help your bottom line.
The service factor of a gearbox is dependent on the type of load. A high shock load, for example, can cause premature failure of the gear teeth or shaft bearings. In such cases, a higher service factor is required. In other cases, a gearbox that is designed for high shock loads can withstand such loads without deteriorating its performance. Moreover, it will also reduce the cost of maintaining the gearbox over time.
Material
When choosing the material for your gearbox, you must balance the strength, durability, and cost of the design. This article will discuss the different types of materials and their respective applications and power transmission calculations. A variety of alloys are available, each of which offers its own advantages, including improved hardness and wear resistance. The following are some of the common alloys used in gears. The advantage of alloys is their competitive pricing. A gear made from one of these materials is usually stronger than its counterparts.
The carbon content of SPCC prevents the material from hardening like SS. However, thin sheets made from SPCC are often used for gears with lower strength. Because of the low carbon content, SPCC's surface doesn't harden as quickly as SS gears do, so soft nitriding is needed to provide hardness. However, if you want a gear that won't rust, then you should consider SS or FCD.
In addition to cars, gearboxes are also used in the aerospace industry. They are used in space travel and are used in airplane engines. In agriculture, they are used in irrigation, pest and insect control machinery, and plowing machines. They are also used in construction equipment like cranes, bulldozers, and tractors. Gearboxes are also used in the food processing industry, including conveyor systems, kilns, and packaging machinery.
The teeth of the gears in your gearbox are important when it comes to performance. A properly meshing gear will allow the gears to achieve peak performance and withstand torque. Gear teeth are like tiny levers, and effective meshing reduces stress and slippage. A stationary parametric analysis will help you determine the quality of meshing throughout the gearing cycle. This method is often the most accurate way to determine whether your gears are meshing well.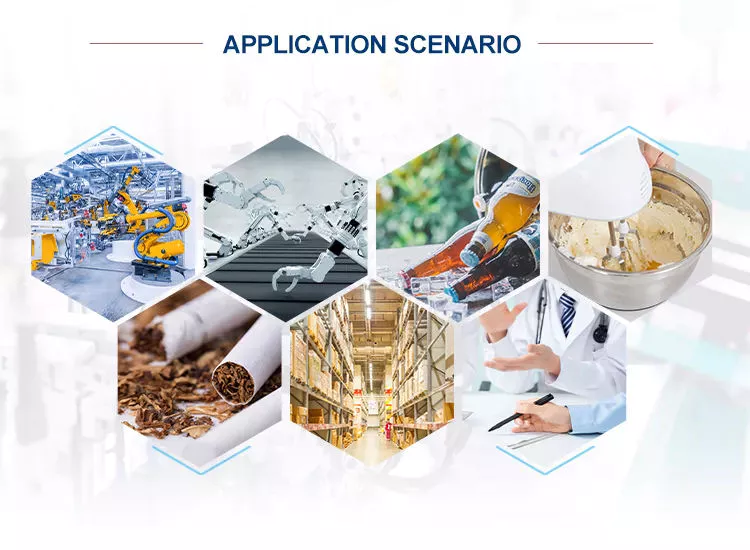 Manufacturing
The global gear market is divided into five key regions, namely, North America, Europe, Asia Pacific, and Latin America. Among these regions, Asia Pacific is expected to generate the largest GDP, owing to rapidly growing energy demand and investments in industrial infrastructure. This region is also home to some of the largest manufacturing bases, and its continuous building of new buildings and homes will support the industry's growth. In terms of application, gearboxes are used in construction, agricultural machinery, and transportation.
The Industrial Gearbox market is anticipated to expand during the next several years, driven by the rapid growth of the construction industry and business advancements. However, there are several challenges that hamper the growth of the industry. These include the high cost of operations and maintenance of gear units. This report covers the market size of industrial gearboxes globally, as well as their manufacturing technologies. It also includes manufacturer data for the period of 2020-2024. The report also features a discussion of market drivers and restraints.
Global health crisis and decreasing seaborne commerce have moderately adverse effects on the industry. Falling seaborne commerce has created a barrier to investment. The value of international crude oil is expected to cross USD 0 by April 2020, putting an end to new assets development and exploitation. In such a scenario, the global gearbox market will face many challenges. However, the opportunities are huge. So, the market for industrial gearboxes is expected to grow by more than 6% by 2020, thanks to the increasing number of light vehicles sold in the country.
The main shaft of a gearbox, also known as the output shaft, spins at different speeds and transfers torque to an automobile. The output shaft is splined so that a coupler and gear can be connected to it. The counter shaft and primary shaft are supported by bearings, which reduce friction in the spinning element. Another important part of a gearbox is the gears, which vary in tooth count. The number of teeth determines how much torque a gear can transfer. In addition, the gears can glide in any position.